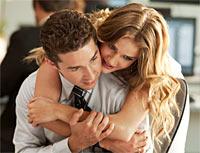 Shaikh Ayaz feels there's more sound in Transformers: Dark of the Moon  than a sound script.
Post YOUR reviews here!
Of many things, certainly the eardrum-shattering noise (make it explosions, actually) in
Transformers'
latest franchise confirms the suspicions that filmmakers of the likes of Michael Bay spend more time creating sound than a sound script. Bay must remember that sound and visual slickness can surely replace storytelling in cinema for the only reason that cinema is a medium of images and sound but if you don't put your imagination to good use, any effort to hold the viewer's interest can go waste.
Transformers: Dark of the Moon
brings back Sam Witwicky (Shia LaBeouf), out of the Ivy League school and into the real world, as he looks around for a job. Absolutely, his struggle for a job has no bearing on the story, neither is, actually, his relationship with the dishy Carly (Rosie Huntington-Whiteley). There's no Megan Fox. And thank god for that.
Sam, twice world-saver, is alternating between his teeny pursuits and assisting the Autobots in their mission to help humankind. The film kicks off with a prologue on an alien spacecraft being crashed on the moon which carried Autobots leader Sentinel Prime (voiced by Leonard Nimoy). Prime is helped by his successor Optimus Prime (voiced by Peter Cullen) and they combine forces for the robotic battle against Decepticon leader Megatron (Hugo Weaving).
Transformers: Dark of the Moon
showcases some
of the worst acting in recent years. LaBeouf who demonstrated an early promise uses only a few expressions and invests absolutely nothing in his role which he reprises the third time. He remains detached and cold, somehow unable to carry the load alone. Rosie as his new partner, looks gorgeous throughout but can't act to save her life. She remains a pretty picture which you want to cut out and paste on your wall but wish she never speaks. The supporting cast, most notably John Malkovich as Sam's boss, does nothing commendable to speak of though John does generate a few laughs early on. They appear on the sidelines and remain wallflowers than participants. Let's not forget that there are more machines here than humans.
The references to JFK, Neil Armstrong and Nixon look forced, rather stupid and even oddly laughable. Their names do not lend any sort of credibility and justification to the preposterous plot.
Every time the robots wreak havoc, indulging in indiscriminate destruction and mayhem, especially towards the climax, you feel like shutting your ears and closing your eyes. There's not a single line mouthed by anyone in the cast that you remember. And you don't want to remember, either. Films like
Transformers
are never about conversations. 
Honestly,
Transformers's
strengths could have been its high-voltage action and special effects but they are more about boom-bang than the stuff that pleases the eye.
Transformers
plays out like a video game.
Wish it really was a video game, for you could have paused or stopped it at will, depending on how far you could endure the noise. Your test starts now!
Rediff Rating: