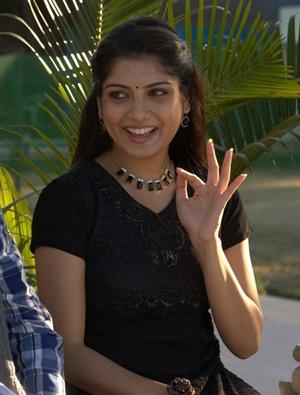 Tamil film Touring Talkies is let down by an almost insensitive script, weak characterisation and inept execution, says S Saraswathi.

Veteran director S A Chandrasekhar's swan song Touring Talkies comprises two entirely unconnected stories.

In the first one, titled Love@75, the director himself (actor Vijay's father) plays the lead role, marking his acting debut after more than three decades and over 60 films as a director-cum-producer.

The second features Sunu Lakshmi, Robo Shankar and V I S Jayapalan (of Aadukalam fame). Though quite a novel concept, neither story holds much promise.

Anthony (S A Chandrasekhar) is a rich 75-year-old, who has travelled to Shimla in search of his lost love.

Five decades ago, his girlfriend Hema Malini (Papri Ghosh) leaves him at the altar. He is now diagnosed with a fatal disease and has less than a month to live.

It is his last desire to have just one glimpse of her before his death. Whether or not his wish is fulfilled forms the rest of the story.

The focus in the second story, Selvi Anjaam Vaguppu, is on casteism and child rape. Robo Shankar and V I S Jayapalan play rich upper class landlords, who control the entire village. They are involved in illegal sand mining and other criminal activities, even terrorising the police.

In their opinion, the lower caste villagers have no right to education. Most of these villagers work in their fields or homes and are terrified of the two.

Poongodi (Sunulakshmi)
and her sister Selvi, a class five student, are orphans. Poongodi works hard to educate her sister, who she loves like a daughter.
Gurusamy (Robo Shankar) and his sidekicks visit the village school to drive out all the children from the lower caste. But, Selvi bravely stands up to him and refuses to leave the class.
She is brutally raped later on, beaten, and killed by a furious Gurusamy. The rest of the film shows Poongodi's revenge.
The two intense stories are let down by an almost insensitive script, weak characterisation and inept execution.
The director seems flippant in dealing with the subject and fails to inspire an emotional connect. You feel absolutely no empathy for the characters and the predicament they find themselves in.
Even the performances are uninspiring. Everyone seems overenthusiastic, making the characters almost unrealistic.
The only bright spot in the film is the remarkable music by maestro Ilayaraja. Both the background score as well as the beautifully written songs create the much-needed pathos in the film.
Despite Sreekar Prasad's editing skills that limit the running time to just two hours and 16 minutes, the film fails to keep you engaged.
The first half especially seems to go on forever, giving a serial-like quality to the narration.
Director S A Chandrasekhar's Touring Talkies is an ordinary, rather pathetic attempt by a director of experience and repute.
He had announced his retirement after this film, but unfortunately, his plan to go out in style fails miserably.
Rediff Rating: