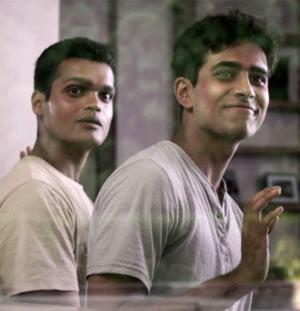 Million Dollar Arm may have a point when it questions the treatment of players as commodities and not humans, it overdoes the white saviour bit, says Paloma Sharma.
Dear Disney,
This was supposed to be a review of your film, Million Dollar Arm. Instead, I am forced to write this, addressed to you and everyone else involved in the making of this film.
As a longtime, die-hard Disney fan, I have grown tired of defending the off-handed stereotypes in your films.
Your latest venture Million Dollar Arm may be based on the true story of a sports agent who came to my country (India), not only to look for new talent but also to use it as an untapped market to promote baseball, seems to be doing something similar.
Don't get me wrong, the film is slick and well shot.

There aren't too many loopholes in the script because you've played it too safe for there to be any space for adventure and you've got Alan Arkin to play a grumpy old sports scout.
However, if it isn't too difficult for you, would you please stop looking at my country as some either/or deal?
Jon Hamm's J B Bernstein's point of view of India is similar to that of the film.

Either the nation is poor and sick and dirty or it is a spiritual wonderland for all -- depending on what half of the film you are in because, obviously, the overconfident American has a change of heart after giving (surprise, surprise!) a couple of cheesy speeches.
Seriously, when will white people stop finding inner peace in India while simultaneously applying sanitiser all day long?
Million Dollar Arm was supposed to be the story of dreams coming true, and it is to a certain extent, except that it is J B's dreams that are the focus and not those of the players who live in abject poverty with winning the contest being the only way they can possibly get themselves out of it.
Here's a thought -- J B is rich (although his company is almost bankrupt), selfish and privileged, so why would you focus on him the whole time if you're trying to make an underdog story?
Furthermore, J B's character is half-baked -- and "grey shades" is just a nice, intellectual sounding term that people will use for it to be polite.
I don't think you could decide what to do with J B. After all, he is your protagonist.

There was no way the protagonist of a Disney formula film could be a complete douche. Although being a partial one is not so much of a problem.
Since you did not let J B show his true self -- the one behind the cocky smile that always lingers on Jon Hamm's face and makes several scenes awkward to watch -- and since J B was never too far gone, his shot at redemption never really comes to mean much to the audience.
So the self-centred white American male came to my extremely underprivileged country and learned a lesson in humility from us poor, starving souls?
Here's my reaction in one word:
Meh.
Suraj Sharma and Madhur Mittal were particularly endearing, and although this project seems to be handpicked for Hamm, it was Pitobash Tripathy who outdid every single one of them.
Million Dollar Arm may have a point in questioning the treatment of players as commodities and not humans, and doesn't shy away from discussing the disparity in wealth of nations, it overdoes the white saviour bit.
It was smart to rope in A R Rahman to do the music since no self-respecting Indian would consider not listening to it at least once but the Taj Mahal imagery just put me off completely.
We also have stuff called Qutub Minar and Hawa Mahal, you know?
Million Dollar Arm is to film what baseball was to J B -- a polished, (almost) never before seen product that is specifically targeted at a market of over a billion.

It would be foolish to believe that it is any more than that.
Also, can we please stop being surprised that two Indians actually ended up playing professional baseball?
If stereotypes are to be used then here's one for you -- Indians excel at all Western variations of our erstwhile national sport, gilli danda.
So, thank you very much.
Sincerely,
Almost Not a Fan Anymore
PS: Please wash your eyes with sanitiser after reading this. It is, after all, coming from India.
Rediff Rating: