Hate Story 4 disappoints, says Prasanna D Zore.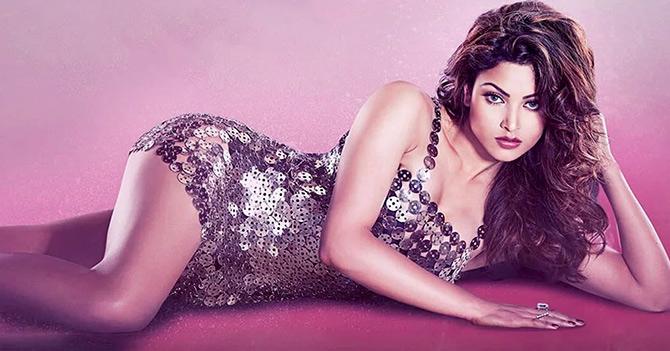 Like Shah Rukh Khan's anti-hero in Baazigar, Hate Story 4 has the sexy Urvashi Rautela play the anti-heroine, out to avenge her brother's murderers. But it disappoints big time.
While the film's lead actors -- Rautela, Vivaan Bhatena, Kiran Wahi and Gulshan Grover -- have essayed their roles with sincerity, it is Vishal Pandya's direction, story and screenplay and Milap Zaveri's dialogues that make you sob through the film.
For some strange reason, Zaveri has dished out dialogues that sound like poems -- they rhyme! -- for no reason.
Pandya takes it upon himself to educate his viewers and tell them that the theme of the film is 'hate' and 'love'.
Despite having a decent story, Pandya makes a hash of Hate Story 4, whenever he switches into a pedantic mood.
Like, just before the interval, as the plot thickens (or rather, 'chickens out'... forgive me for getting into Zaveri's 'rhyme' mode but this is the impact his dialogues have on you), Pandya decides that he needs to educate the viewers and remind them that the film is a 'hate' story and not a 'love' story.
So, in the middle of a dead body being disposed off, Rautela turns to the camera and says as much.
Such belief in one's own direction and the story's strength is much appreciated, Pandya bhai.
Hate Story 4 keeps moving in and out of flashbacks to justify why Rautela suddenly turns into a revenge machine from the seductress that she was before the interval.
She's not seducing brothers Bhatena and Wahi with her beauty and bosom, but is ensnaring them to avenge her brother's murderers.
The two brothers fall for her. Lust, seduction, love in that order, and end up destroying themselves. That is the only time Hate Story 4 connects with viewers.
Watch Hate Story 4, if you must, for Rautela, Bhatena and Wahi. And, of course, Gulshan Grover, who while having nothing much to do in the film as the duo's 'affluent', 'tycoon' father, does entertain with his presence.
Rediff Rating: