For audiences who love gangster dramas, there is a lot of fun in store, promises Joginder Tuteja.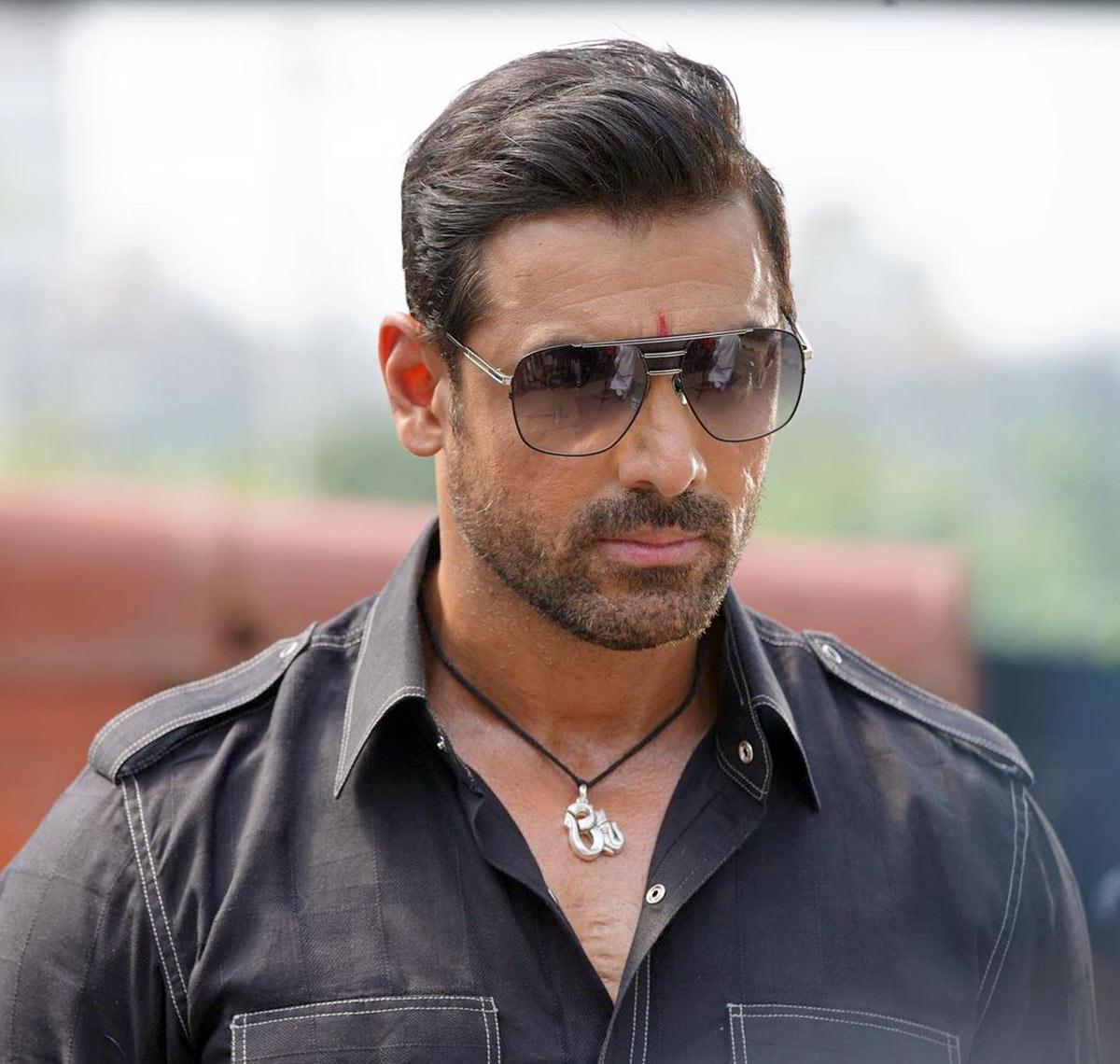 I love masala films, especially when they belong to the gangster action thriller genre.
Over the years, I found the Shootout franchise (Shootout at Lokhandwala, Shootout at Wadala) a full-on time-pass 'seeti-taali' films and loved catching them at single screens.
So when Sanjay Gupta's Mumbai Saga was announced, I planned to catch it at a single screen once again.
Of course, given the current pandemic situation where travel had to be kept minimal, I had to watch the film at a nearby multiplex. But I really wished right through the narrative that a single screen experience for the film would have been even more exciting.
There are good reasons for that.
First and foremost, both John Abraham and Emraan Hashmi are massy heroes.
So when John Abraham lifts a bike atop his head (Force) or Emraan Hashmi plays his bad boy act (Once Upon A Time In Mumbaai), it is imperative that audiences go in frenzy.
Something similar is the potential of Mumbai Saga, which has ample claptrap moments with the two heroes coming on screen.
Another major contributor to this quintessential Sanjay Gupta film is the heavy duty dialoguebaazi.
Right from Aatish to Kaabil, the director has ensured that there is a punch in every dialogue, especially during the intense dramatic moments.
So it is no different when John picks up the mantle and challenges the local don (Amol Gupte) while also standing up to the force of Mahesh Manjrekar.
Whether it is the game of one-upmanship or a display of power or coming up with a verbal attack followed by a counterattack, the spoken lines keep you entertained right through.
All this also means that for that section of audiences who like their movie narratives to be light and breezy, Mumbai Saga would come across as a rather heavy outing.
This is not a film where heroes crack jokes or romance with their women (even Kajal Agarwal, playing John's wife, wants him to go for the kill rather than serenade her). It is about establishing samrajya and keeping a stranglehold over it.
No wonder, there are numerous characters that support this gang led by John Abraham.
If his brother (Prateik Babbar) wants to join him in his endeavours, there are friends (Rohit Roy, Shaad Randhawa) who promise to stand by him in thick and thin.
Suniel Shetty appears in a cameo to give them 'Gangster 1-0-1' lessons while Gulshan Grover is into 'Karz ka farz ada' mode as a trusted partner.
Meanwhile, bodies are sprayed all over the city.
The narrative is not the Ram Gopal Varma style which is stark and gritty.
It is in hardcore Sanjay Gupta mode where style rules.
In the process of that happening, sometimes the fluidity of the narrative gets impacted as the swag quotient of the two leads takes over and the story takes a backseat.
Still, it is to the credit of the cast which ensures that there is solid weight in the proceedings.
John Abraham is in great form and as an actor whose punches do count, it's believable when he threatens and scary when he picks a man and does somersault with his body. His dialogue delivery is perfectly paced.
Emraan Hashmi comes at the interval point of the film, and ensures that he owns the scene.
His 'bad boy' act, something that was his hallmark in the first decade of the millennium, is back in action even as he makes his presence felt in a big way right through the second half of the film.
Mahesh Manjrekar is rock solid in each of his scenes.
Amole Gupte brings on a smile, and at times even a laugh in the way he mouths his dialogues. He is clearly having a lot of fun in the film.
As for the audiences who love gangster dramas and have been a regular with this genre on the OTT medium, there is a lot of fun in store.
Thankfully, the film has released in theatres as it has been made for a big screen experience.
Rediff Rating: