The film bears its weight largely on Mohanlal's shoulders who mostly looks tired and old as he delivers his flat, unmemorable, lines trying to look passionate, observes Divya Nair.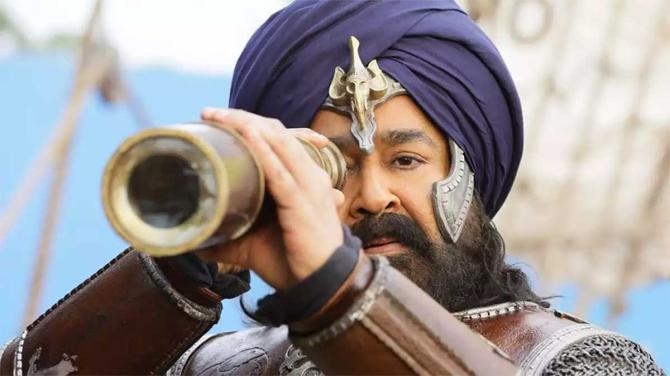 Like its grand title Marakkar: Arabikadalinte Simham (Lion of the Arabian Sea) is Director Priyadarshan and perhaps Malayalam cinema's most ambitious and expensive projects till date.
It attempts to tell the story of Kunjali Marakkar, the last of the four Marakkars who defended the Zamorins from Portuguese invasion in the 16th century.
In fact, several references credit the Marakkars to have established India's first naval defence base.
To watch this film in a theatre a day before Navy Day seemed like a sort of celebration for me.
The film starts by telling us about the Marakkar family's relationship with the Zamorin. Although the Zamorins are encouraging and share a healthy relationship, there is a disagreement with changing trade rules. The latter is not happy with the Zamorin's silence and the way the Portuguese are slowly taking control.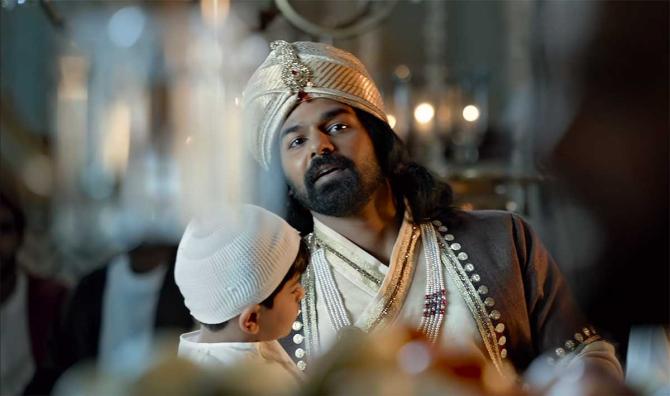 After losing his father early on, Kunjali (the younger version played by Pranav Mohanlal) and his family are struck by one tragedy after another. He and his uncle Pattu Marakar (played by Siddique) helplessly watch Portuguese soldiers attack his grandfather (played by Fazil), new bride and mother on the wedding night as they are deceived by one of their own men.
While they are on the run, Kunjali and his uncle seek refuge at sea and are washed ashore in a new place where they decide to reveal their identity.
In their quest for food and survival, Kunjali realises the atrocities people have to bear and ends up stealing supplies and resources to provide for the poor and less privileged. Naturally, he ends up as a messiah, Robinhood of the poor, while inviting the wrath of the Zamorins and Portuguese from whom he steals.
Wherever history falls short of documentary evidence, the writers of this film have taken full creative liberty to paint Kunjali as their hero, god or superhero, or whatever superlative term you may want to use.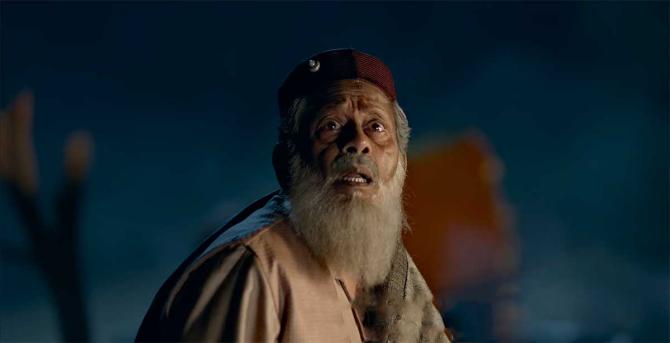 Despite his impulsive and awfully poor decision making skills where he ends up fighting his own men and losing them too, Kunjali successfully transforms into a larger than life phenomenon worshipped by all, and feared by his enemies (we are not shown if he is brutal, terrifying or whatever his skills are).
Enter Mohanlal as the elder Kunjali riding a horse and tearing into the narrative but making no significant achievement.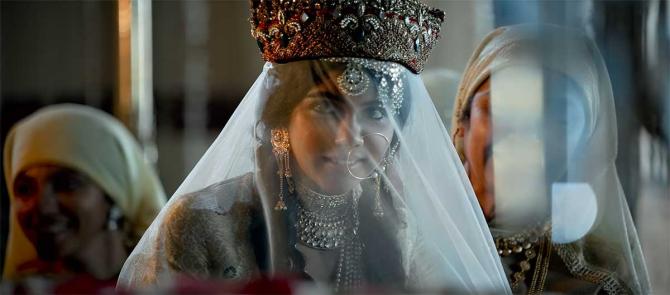 The story continues to drag on to show how supremely talented (again, all talk, no show) Kunjali is and why he rightfully deserves to be honored as the commander of the Zamorin army. There are smaller subplots, more like crumbs (predictable) that will take its natural course and further butcher this commercial drama.
By the interval, even Lalettan fans will agree that this is not about Kunjali Marakkar, it is a fan project much like Pulimurugan or Lucifer where the hero (after crushing and choking the viewer on his own expectations) will die a martyr's death and also take home all the awards.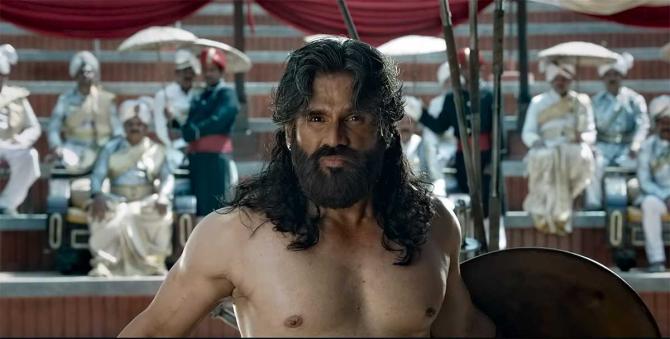 Just like the makers, even if we ignore the plot or the real life character on whom it was inspired from, Marakkar is still an average film. The action sequences are good, if not extraordinary. The screenplay and VFX is stunning in some sequences, but it isn't awe-inspiring or spectacular enough to make it memorable.
The casting is near perfect. Stars like Suniel Shetty (as Chandroth Panicker), Arjun Sarja (as Anandan) and Hareesh Peradi (as Mangattachan) add the grandiose element while good actors like Innocent, Manju Warrier and Keerthy Suresh have nothing memorable to offer.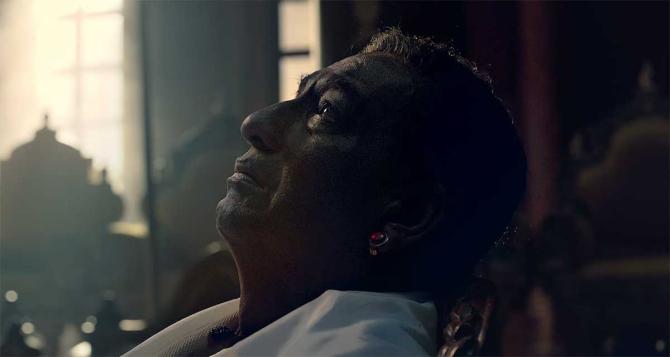 One thing that shines through this passable period drama is Priyadarshan's comic timing in the least unexpected situations.
The late Nedumudi Venu will be remembered in his last project where he plays the deceivingly good yet strategic Zamorin although it will still not to match his role as Thampuran in Thenmavin Kombath (also written by Priyadarshan).
In hindsight, it's a pity Priyadarshan couldn't find a role for Sreenivasan in this magnum opus.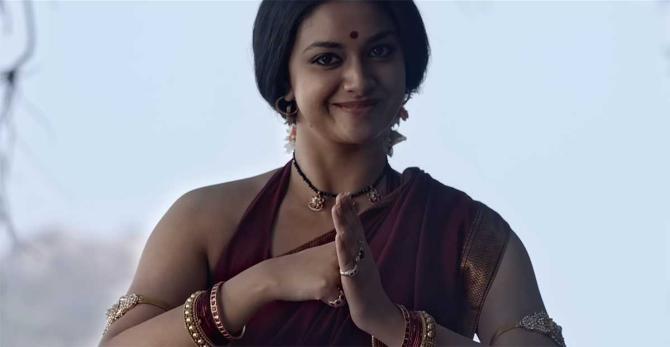 While making a film on a historic figure best known for his mastery at sea and guerilla warfare, the makers could have shown a little more integrity and intelligence in the war and fight sequences.
The film bears its weight largely on Mohanlal's shoulders who mostly looks tired and old as he delivers his flat, unmemorable lines trying to look passionate.
What I really missed is Lalettan's natural charisma and romance which he brings to every character.
Co-written with Ani Sasi, Marakkar is a grand let down for cinema goers who have raised the bar watching films like C U Soon and The Great Indian Kitchen in the comfort of their homes.
Rediff Rating:

Feature Presentation: Ashish Narsale/Rediff.com