An epic love story, applauds Namrata Thakker, amidst tragedy with stunning visuals and impressive performances!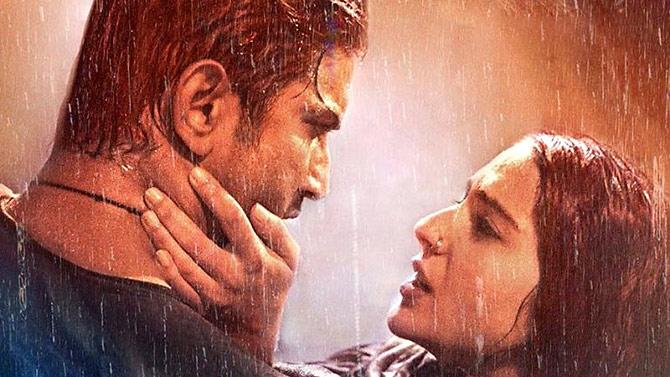 The trailer of Abhishek Kapoor's Kedarnath is out and it looks breathtaking.
From the start till the very end, every frame in the trailer is beautiful visually.
Sara Ali Khan, who makes her Bollywood debut, stands out and how.
Apart from the fact that she has a really good screen presence, Sara acts well too.
The scene in the trailer where Sara screams her lungs out took me by surprise. Her sincerity and intensity is quite evident.
She's probably going to be the biggest find of this year.
Sushant Singh Rajput is good too, and his chemistry with Sara is bang on.
The two look good together on screen.
The trailer introduces us to Mansoor, a hard-working pithu (a person who carries people or luggage on his back), and Mukku, a free-spirited tourist on her way to the Kedarnath shrine.
Despite coming from different backgrounds, Mansoor and Mukku fall for each other.
But their love story turns tragic when a catastrophe strikes.
Story wise, Kedarnath isn't hard to predict since the film is based on the 2013 Uttarakhand floods.
Yet, the trailer was gripping, engaging and inviting.
And that says a lot about Abhishek Kapoor as a film-maker.
From the background music to the cinematography to acting, everything in the trailer looks in sync, including the VFX.
Will Kedarnath be the sleeper hit of this year?
I'm definitely going to watch this one, just for Ms Khan.