Jalebi is sure to test your patience, predicts Namrata Thakker.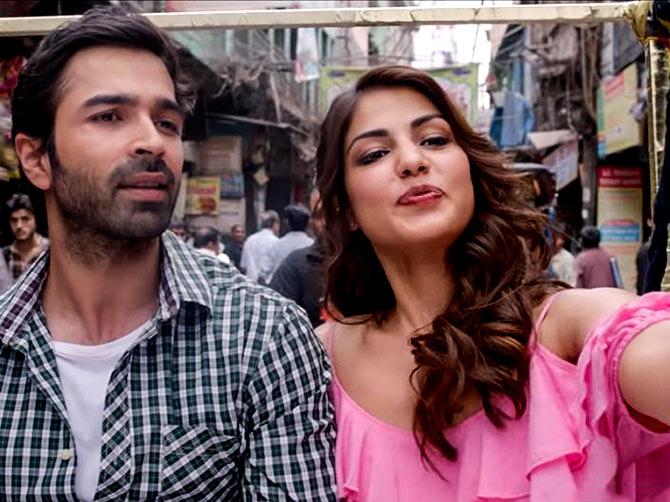 Jalebi is neither sweet nor worth your money and time.
The tale revolves around two characters: Ayesha (Rhea Chakraborty) and Dev (Varun Mitra).
Ayesha is a free-spirited writer from Mumbai.
Dev lives with his family in Delhi and is a tour guide despite a PhD.
On a visit to Delhi, Ayesha meets Dev and falls in love.
They sing and dance, and eventually get married.
But it's not happily ever after.
I so wish it had been because then I wouldn't have to go through the rest of the film!
After much melodrama and tears, the PhD and writer get divorced, only to bump into each other after a few years on a train.
The premise -- a former couple meeting after years and introspecting why their relationship failed -- would have been interesting.
But Jalebi becomes a yawn fest with unnecessary characters jumping, too much overacting and way too much crying.
The only thing that may get you through the film is its music.
The Bhatts are known for creating romantic chartbusters even if their movies don't pass muster.
Do yourself a favour: Skip this Jalebi.
Rediff Rating: