Diagnosis of Love is worth a dekko, says Joginder Tuteja.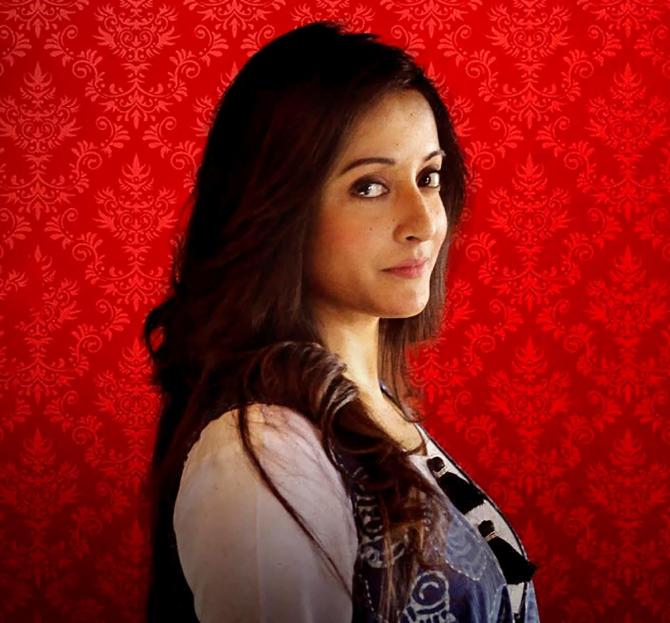 The OTT platform is instrumental in getting actors as well as film-makers back to the limelight.
Mahesh Manjrekar, the man behind Vaastav, Kurukshetra and many other Hindi films, last made a Hindi film in 2010, called City of Gold - Mumbai 1982: Ek Ankahee Kahani.
In the interim period, he made several Marathi films, including the blockbuster Natsamrat with Nana Patekar, keeping his Bollywood stint on hold.
Now with ZEE5 commissioning several short films under the series Forbidden Love, Mahesh Manjrekar makes a comeback to the Hindi films with Diagnosis of Love. He's not only the director but also acts in the film.
Set in Goa, Diagnosis is Love is about a doctor (Raima Sen), who heads a prestigious hospital.
While her much older husband (Mahesh Manjrekar) is living a semi-retired life in the family mansion and cheering for Indian state football teams, she is busy expanding her business.
One of the major steps in that direction is to bring back an erstwhile decorated but now defamed doctor Vaibhav Tatwawaadi, who was accused of the murder of his bipolar pregnant girlfriend but then let go due to lack of evidence.
Sparks fly, an extra marital relationship begins and Mahesh Manjrekar gets into Qatl mode a la Sanjeev Kumar, with far lesser finesse or for that matter, threat.
He ropes in their friendly neighbourhood cop Rannvijay Singh, who is also a family acquaintance.
The man has a job to do, which is keep an eye over the lady of the house, who has moved over from cotton saris to red shimmering outfits and high heels after finding love, affection and attention from the fellow doctor.
The drama leads to a potential thriller.
Expectedly, there is a turn in the tale too, though presented a bit unconvincingly.
The volte face that the character played by Mahesh Manjrekar goes through seems a bit hurried.
That said, from the plot progression perspective, the narrative does its job. But you can see the twist in the tale staring at you here.
This is where one feels that if the pre-climax and the climax portion been handled better by Manjrekar, Diagnosis of Love could have been more convincing.
That's why once the Abbas-Mustan influence in the plot arises towards the finale, there is no surprise whatsoever. In fact, it comes a couple of minutes too late and this is where the impact created in the first 20-25 minutes is diluted.
The performances are decent with Raima Sen showing a spark and Mahesh Manjrekar maintaining a good hold.
Vaibhav, seen before in Manikarnika-The Queen of Jhansi and Bajirao Mastani, is average while Rannvijay Singh deserved a better deal.
Diagnosis of Love makes for a fair watch and since its duration is just about 40 minutes, you don't quite mind giving it a dekko.
Rediff Rating: