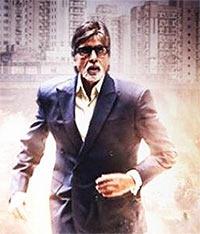 It's the biggest Hindi-language television series with a reported budget of Rs 3 crores (Rs 30 million) an episode.
The reviews may not have been kind, but Yudh's scale and ambition must be lauded.
Yudh marks the first full-blooded collaboration between show producer and mentor Anurag Kashyap and leading man Amitabh Bachchan, though, interestingly enough, most of the people featuring on the show have been connected with one or both of these men.
A look at the connections running through Yudh:
Please place your cursor on each of the players to check their connections.