'Your body of work and your expertise over the craft will forever be research material for generations to come!'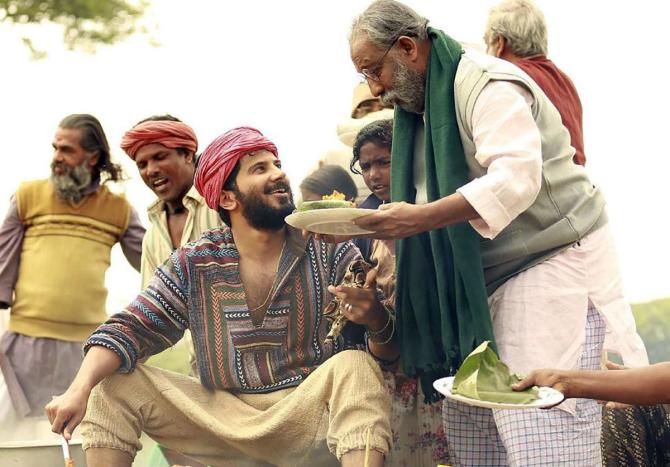 Legendary actor Nedumudi Venu passed away on October 11.
Actors, directors, cinematographers and Oscar winners saluted a most wonderful actor on social media.
Dulquer Salmaan: Rest in Peace Venu uncle! One of our finest actors and one of the kindest human beings.
Prithviraj: Farewell Venu uncle! Your body of work and your expertise over the craft will forever be research material for generations to come! Rest in peace legend! #NedumudiVenu
Nivin Pauly: I will never forget the love and guidance you gave me in my first film. I will always cherish that I started my journey alongside you. Will miss you Venu chetta.
Khushboo: Deeply saddened to hear about the demise of a great legendary actor #NedumudiVenu Sir. Not only was he a great actor but also a wonderful human being. Had the honor of my husband directing him in one of his films. Will miss him. May his soul rest in peace.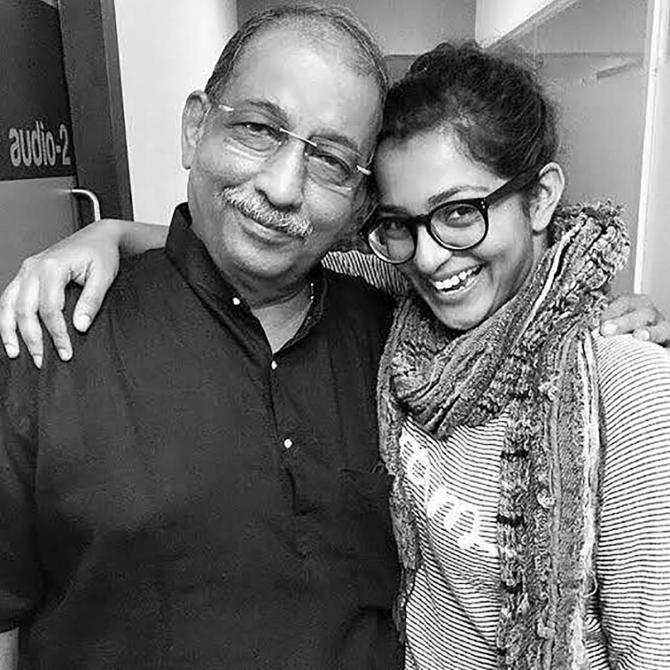 Parvathy Thiruvothu: Venu sir. I consider myself incredibly lucky to have been able to work with this masterclass of an actor and just the most wonderful, loving human being. Charlie and now Puzhu, just before he's left us. What a terrible loss.
I salute his artistry and carry within me the incredible fervour for the craft he's instilled in me as an actor through his work.
Gautami: I am deeply saddened at the passing of Shri Nedumudi Venuaettan. I have been honoured to work with him in memorable films & mourn our loss of a great artiste and creator. Venuaettan leaves behind a rich & unique legacy that will guide generations to come. May his soul RIP
Manju Warrier: 'Do not be sad. You will always have a father and mother here.' Our special bond had started on the sets of Daya. We then acted together in Udaharanam, Sujatha, Jack n Jill and recently in Marakkar.
Even though we didn't work together in too many movies, he was always there for me. I used to mockingly call him 'Kodumudi Venu'. Both in acting and in real life, he really enjoyed a great position.
You taught me many things; you were like a mountain that protected me with your shade and care.
I have always respected your lofty ideals and manner. You will always be in my heart, as a beautiful memory that never dies. I bid you a painful farewell.
G V Prakash Kumar: The legend is no more … Rest In Peace #NedumudiVenu sir. a kind person and a great teacher. Will miss u sir
Ravi K Chandran: RIP #NedumudiVenu one of the most talented and popular actor of Malayalam cinema .. no one's can replace him ..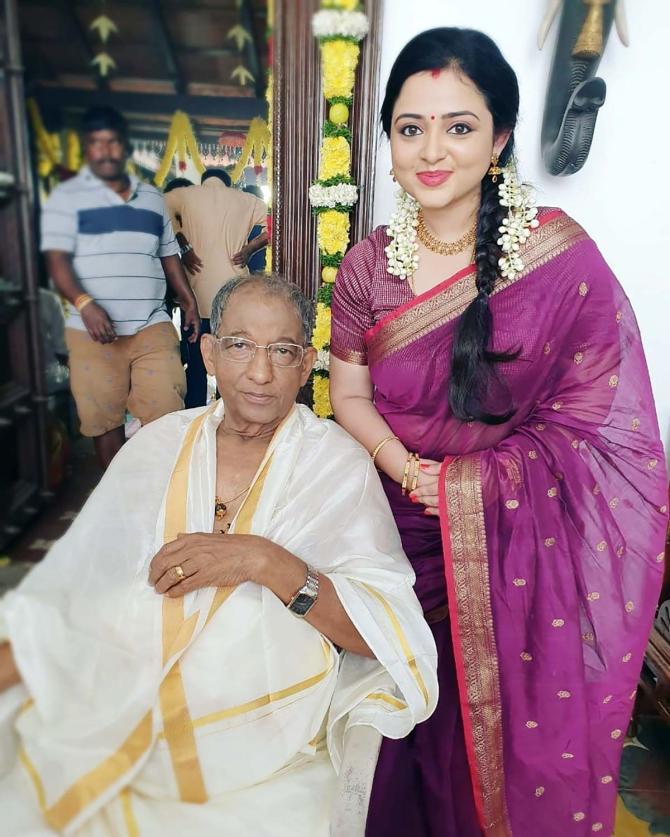 Janani Raajan: Nedumudi Venu uncle, The veteran actor and amazing human being! Was fortunate and blessed to have shared the screen space with him in a movie , And receive his blessings (both in reel and real life), but never thought this would be the last! Rest in peace uncle, Om shanthi
Resul Pookutty" Dear Venuchettan... you were family to me... heartbroken! I can't find words to express to describe your loss.... You will be missed as long as Malayalam cinema exist... May your soul find eternal peace...
P C Sreeram: #NedumudiVenu is no more. Each & every character he played he became the character. His body of work will inspire film makers for generations. May his soul rest in peace.