'There are times I have been rejected at the first stage of the film.'
'Also, accepted first and rejected later, along with when I was almost there, but the film did not happen.'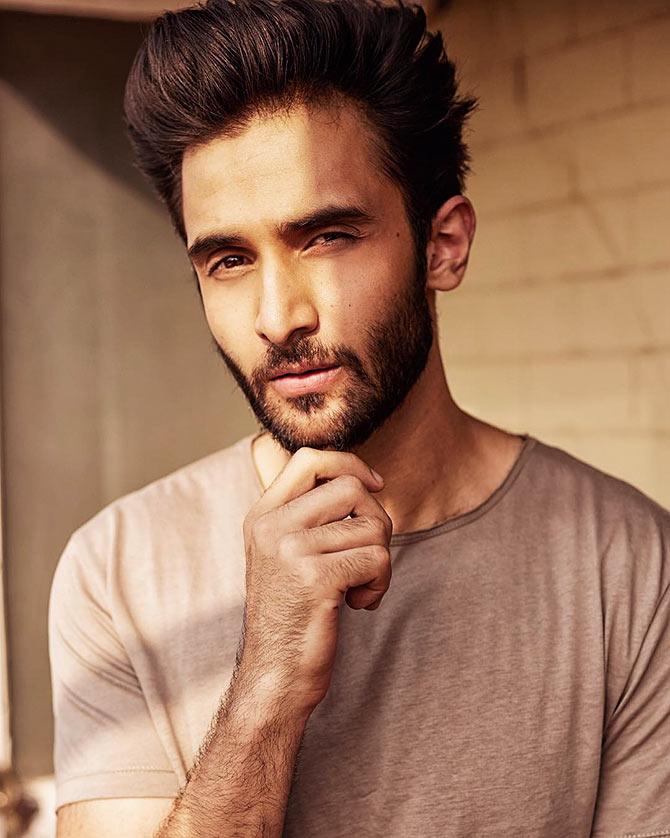 Rohan Mehra -- the late actor Vinod Mehra's son -- is all set to make his acting debut with Baazaar.
"Whether it is unconventional or conventional roles, my job is to just get a role," Rohan -- who says he doesn't feel the pressure of being a star kid -- tells Rediff.com contributor S Ramesh.
How much pressure do you face as a star kid?
I think there aren't as many expectations from me as compared to the other star kids in the industry.
I feel very blessed and lucky that as a son, I am taking his legacy forward.
As my father is not with us anymore, I feel that more than pressure, this would be like giving such a great gesture to his fans.
Your launch is different compared to other star kids. What's your take on that?
Yes, it's different and more unconventional than others.
Honestly, I would rather pick this launch over the typical, glamorous ones.
The story of our film is interesting and that excited me more than anything.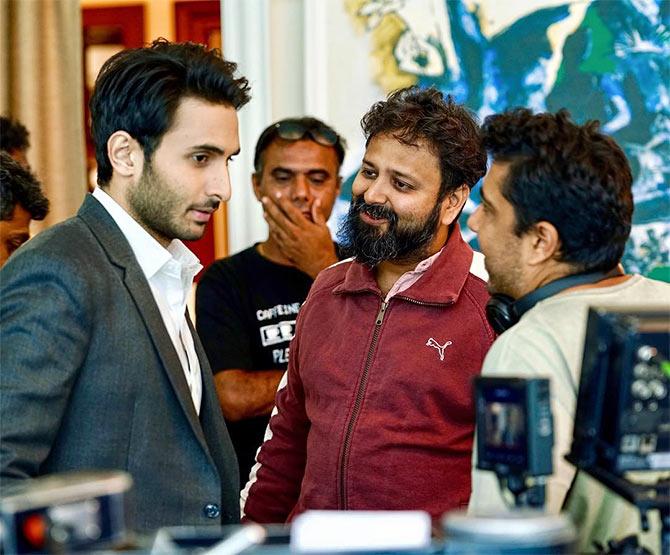 How did you land up in Baazaar?
Nikkhil sir (Advani) saw my photograph on Instagram and his casting department called me to have a look test for a particular role.
Unfortunately, the film which I gave a look test for never happened.
But I made a good impression.
After some time, I heard Nikkhil sir is making Baazaar, so I called him up for a role in it.
Initially, he said the film was not for a newcomer.
Somehow, I convinced him to at least let me audition.
Although he liked my audition, he still wasn't interested in casting a newcomer for this role.
I thought the film was gone and started auditioning for other production houses.
Eventually, they considered me and approached for the role.
Despite being a star kid, you had to audition?
There are times I have been rejected at the first stage of the film. Also, accepted first and rejected later, along with when I was almost there, but the film did not happen.
I have experienced everything, but I am still happy that it happened with the way it did.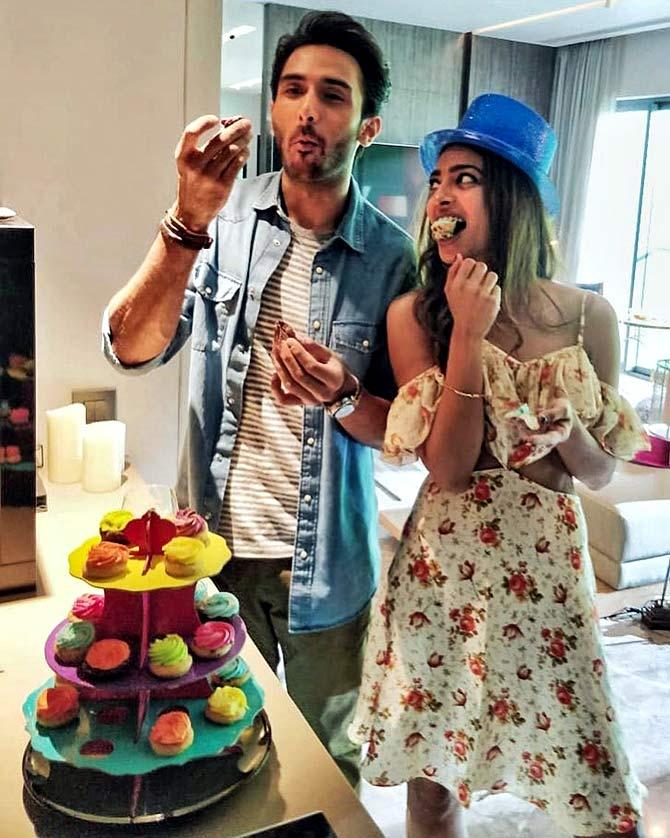 Was acting always on your mind?
I grew up in Kenya after my father passed away.
I was supposed to be a banker because I love economics.
Now, funnily, I am playing a stock broker in Baazaar (laughs).
Life has come full circle.
How did Bollywood treat you when your father passed away?
I knew my father was a legendary actor, but I was living like a normal person in Kenya. So this 'my father is a big Bollywood star' didn't feature my day-to-day life.
I don't really have that many friends in the industry, and wasn't in touch with anyone.
If you grow up a circle where inside is Bollywood, then I am like neither on the inside nor the outside. I am actually on the line of this circle.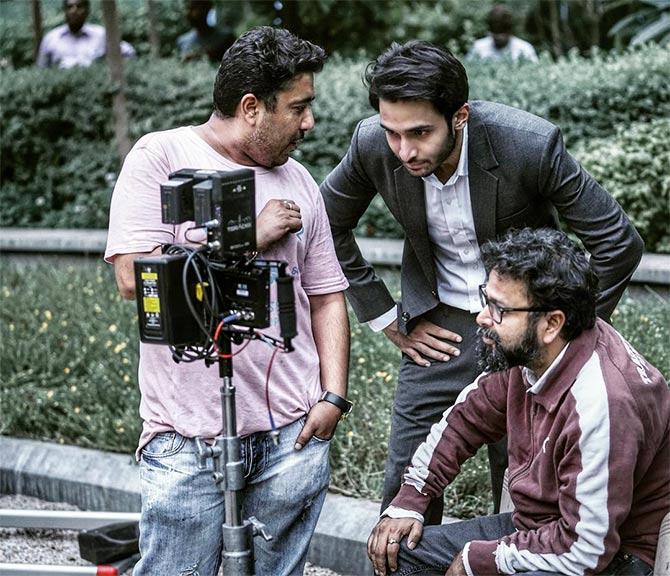 When you decided to become an actor, did anyone from the industry guide you?
Not really.
I just had a meet with Nikkhil sir and we have a mentor relationship. He has guided me throughout until now.
Did you watch any Bollywood films in Kenya?
I like to watch anything related to cinema.
We have one cinema with a single screen in Kenya, so you have to just watch what is screened there. Also, the Internet in Kenya is very bad, so you cannot download films.
I have grown up watching Bollywood blockbusters.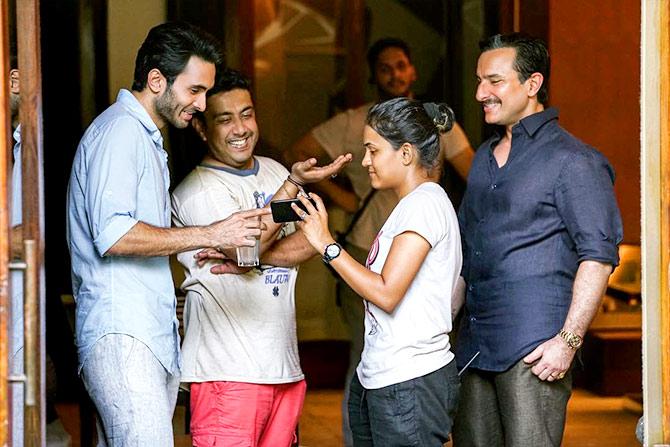 When did you land in Mumbai?
I came approximately six years ago. The first few years I got trained assisting Sanjay Leela Bhansali on Bajirao Mastani.
After that, I joined some acting workshops.
I came to be a part of this industry.
Being Vinod Mehra's son, was it a conscious decision to choose acting as your career?
It came from within. I never wanted to become an actor and did not think about it while growing up in Kenya.
I want to live my life doing something I am passionate about.
I was good at economics and mathematics and could have worked in an investment bank.
But I wasn't passionate about it.
The acting profession wasn't my second option; it is something I wanted to do after a certain age.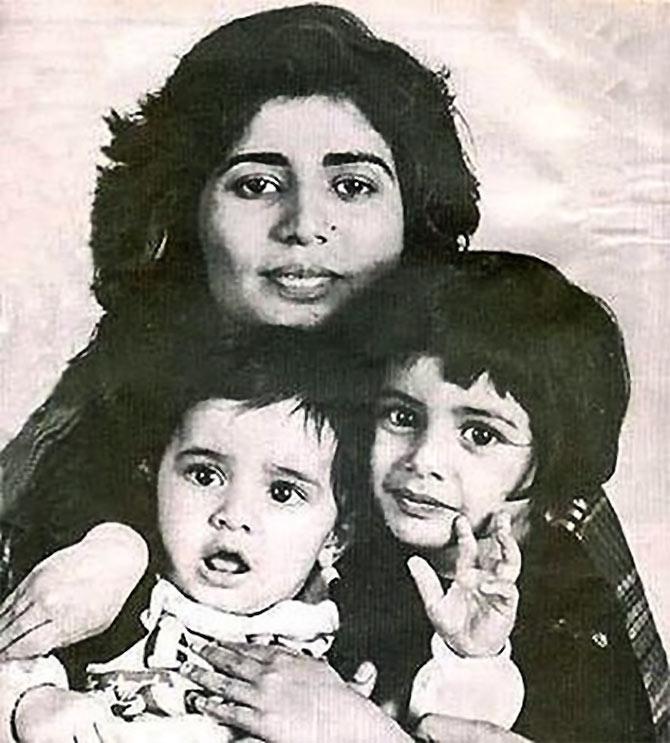 Any memories attached to your father's directorial debut and maiden production venture Gurudev?
My father passed away when my mother was four months pregnant with me.
So not memories, but I have heard stories related to it.
The film had a tough time in releasing, and so I respect my mother a lot -- she is a strong woman of substance.
A woman from Kenya, not from Bollywood, with two young kids, her husband just passed away, and still, she led this film and eventually finished it.
It became a huge hit with big stars like Rishi Kapoor, Anil Kapoor and Sridevi in it. Hats off to her!
Which are your favourite Vinod Mehra films?
Bemisaal, as he had an unconventional role with grey shades.
I am a fan of Hrishikesh Mukherjee and love all of his films.
The second would be Ghar because it was ahead of its time. My father had an interesting and tough role in it.
Then, Anurodh because I love my father's character in it -- it is still so relevant in today's times.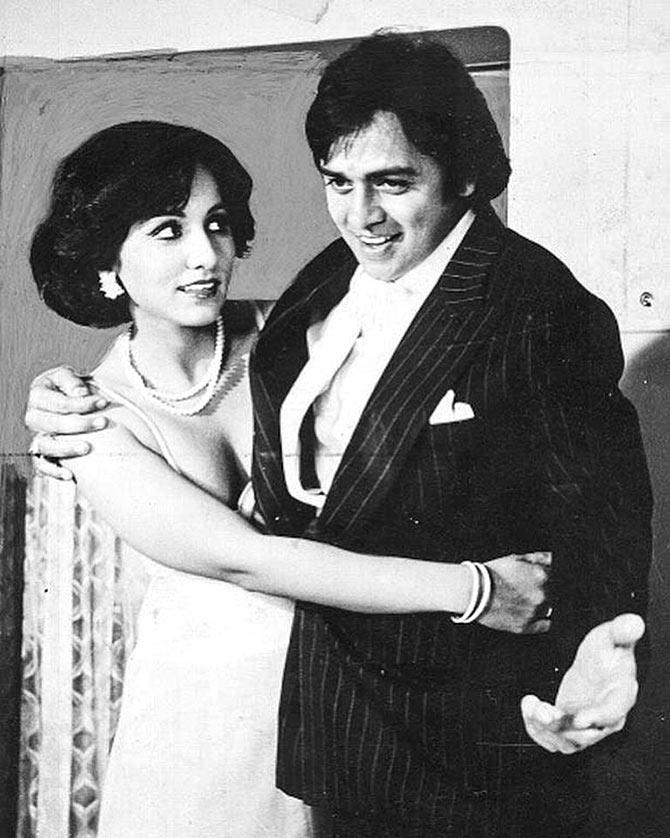 Your father also did small roles in notable films like Amar Prem and The Burning Train.
From whatever stories I have heard, I believe he never considered any role too big or too small. It's a great compliment that even from a small role he brought something truly extraordinary with it.
He effortlessly played a leading actor, a supporting actor, did memorable small roles...
What physical similarities do you find between your father and you?
I have been told a lot that I look like my father.
I have been told my movements are like his, the way I sit and speak.
My mother often says that when I look at you, it feels I am looking at him.
How will you chart your Bollywood journey?
I am at the stage where everything I am doing is an experiment.
I want to continue working in this industry. Whether it is unconventional or conventional roles, my job is to just get a role.
There are so many people out there who are struggling; whatever comes to me is a blessing.
Smaller roles may jeopardise your chances of landing bigger roles in future. Do you agree?
True, but things are changing.
Two of today's finest actors in my opinion are Vicky Kaushal and Rajkummar Rao. They started their career playing smaller roles in films, but look at them today.
If they had been choosy about smaller or bigger roles, they wouldn't have been in their present position.
What I learn is that you must keep working.
Look at Shah Rukh Khan. Let's talk about the legend who is the biggest star and loved by everyone in the world -- he started in the same way.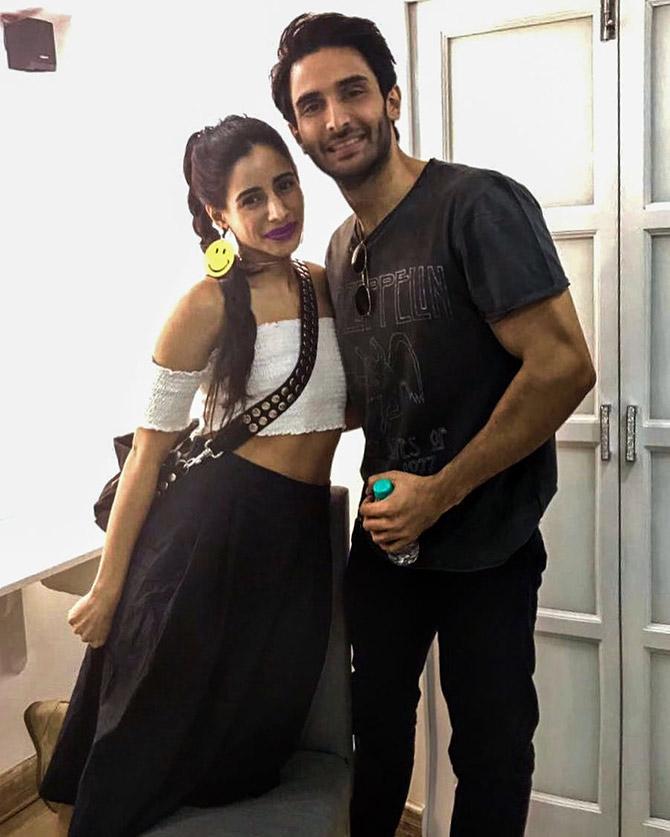 Does your actor-sister Soniya Mehra give you any tips?
She gave me personal tips as a human being, rather than work related.
My sister told me to believe in instinct and work accordingly.
In Baazaar, you play a small town guy who wants to make it big in a dream city like Mumbai. Since you are not born and brought up in Mumbai, was it difficult for you to enact such a character?
There are two ways in which how you can play your character -- one is the characterisation, which you have to understand -- how you should look, walk and talk.
The second is who the character actually is -- what does this guy believe in, what does he want to do, what does he feel inside.
All actor have to work on the first part. But the second part -- of being a small-town guy with a big dream -- was not difficult for me.
I come from Mombasa, and one doesn't get a small town like that. It's actually a village. In my school, there were only 100 people.
So, I can relate with that second part. And I have come to Mumbai to pursue my dreams.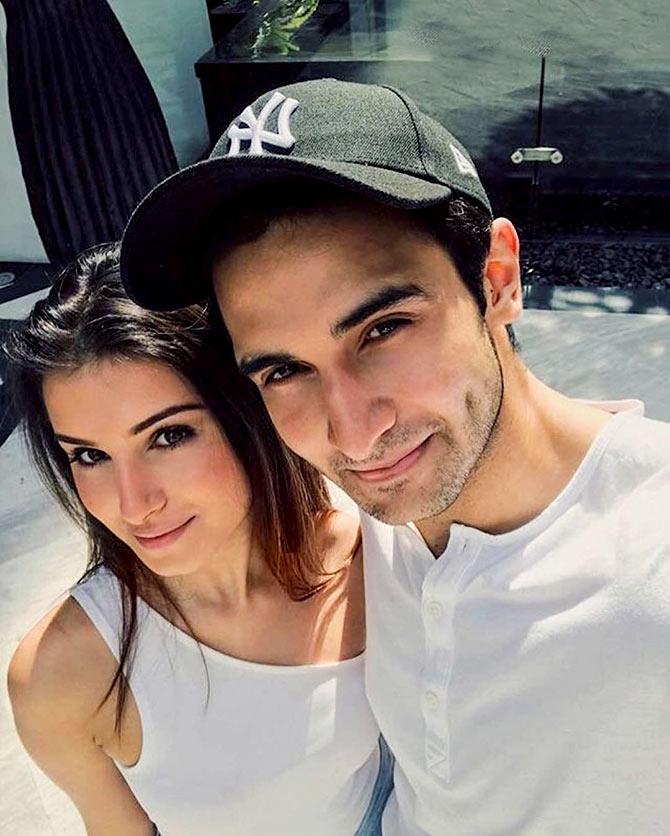 Being a star kid, what is your take on nepotism?
It's silly to say that nepotism doesn't exist; it exists in every business.
People have already said that and I don't have anything new to add to that discussion.
But regardless of whether you get the job, how many actors can say that because of nepotism we had a fantastic career?
Rather than getting that one film, which might be difficult, what is harder is to sustain that.
No one wants only one film in their career. Everyone wants to have a really nice, long career.