'This is a horrible tragedy and is a huge loss for all the lives he touched.'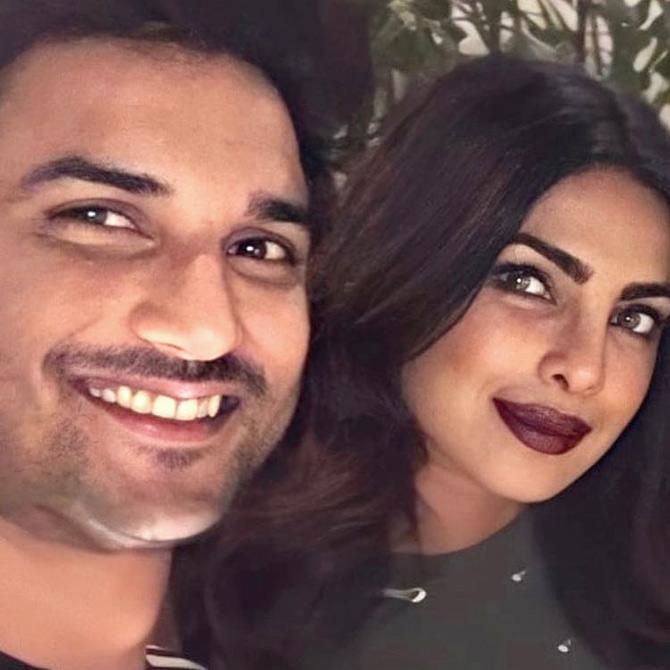 Condolences kept pouring in from the film industry by Sushant Singh Rajput's shocking death.
Priyanka Chopra: I'm stunned. You must have been in so much pain.
I hope you are at peace wherever you are my friend. Gone too soon.
I'll never forget our conversations about astrophysics at sunrise.
Words cease to make sense. RIP Sushant. My condolences to the family and everyone grieving this huge loss.
Aditi Rao Hydari: I hope from now on we will be there for each other, without ego, without envy.
I hope we learn to see the signs, to love, to be kind and to care...
We are together, you are not alone... There is hope... always!
Radhika Madan: I remember when I was transitioning from television to movies people always used to say don't do it, it's tough out there, your show was a hit already, so why do you want to start from scratch again?
And I remember always giving them Sushant's example. He made it look possible..achievable.
He inspired many actors like me.
Neha Sharma: I didn't know him personally, but extremely shocked and saddened by the news of Sushant's passing.
This is a horrible tragedy and is a huge loss for all the lives he touched.
This is also a reminder that we need to take care of our mental health as much as physical health and let's reach out and make sure that our loved ones know we are there for them.
Sushant was a rare talent and will be missed by so many of us.
Here's requesting everyone to be sensitive and let's ensure we allow his family and everyone close to him to grieve and mourn in private.
May his soul rest in peace.
Rakul Preet: Unable to process that a vibrant person like you isn't around anymore.
Shocked, saddened, speechless :(..
We all as a community are so sorry that we could not be of any help.
May you be in a better place .. #ripsushantsinghrajput #heartbroken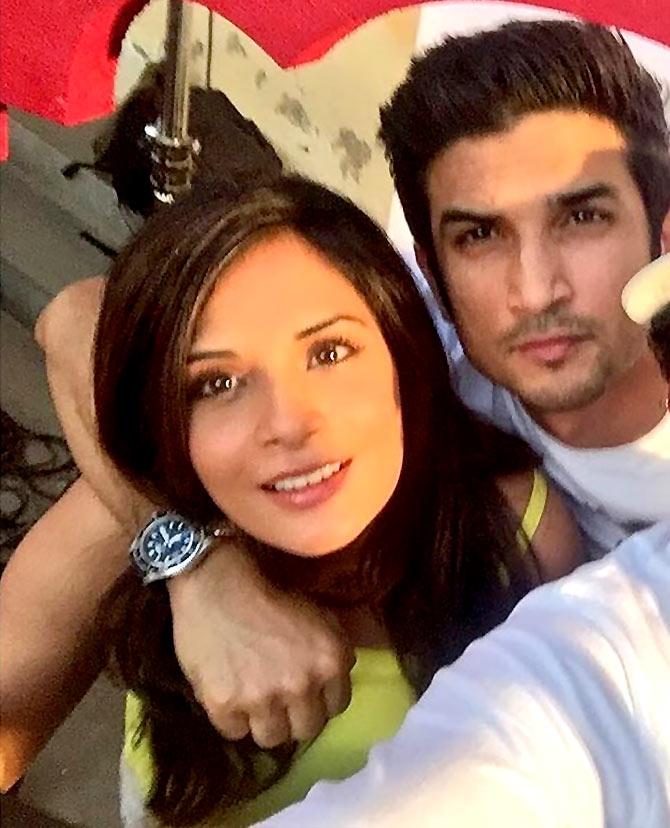 Richa Chadha: 'ये दुनिया अगर मिल भी जाए तो क्या है ?'
Whatever caused you this unendurable pain, am sorry.
Lisa Ray: News of #SushantSinghRajput taking his own life is deeply saddening.
I didn't know him personally, but admired his craft, sensitivity and determination from afar.
Many of us are rattled when a young, promising talent is lost to suicide, but while it's not our place to pry and consume the details, we need to acknowledge that so much rests on our mental health.
Material success means nothing in the face of depression. And depression is real.
We need to look beyond exteriors to feel the emotional temperature of a human.
We need to normalise addressing depression and mental healthy issues in India.
We need to seek out professionals and therapists when required.
Reach out to our circle of friends in this time.
Ask for help.
Offer unbiased support.
Practise kindness.
Empathy. Acceptance.
Condolences to Sushant's family and closest.
Soha Ali Khan: Tragic and baffling. My deepest condolences to the family and to all those who loved him and will miss him.
Yami Gautam: Never knew Sushant personally & yet devastated & still shocked...heart-breaking ..
The pain & grief of family members must be beyond words..
Rest in peace, Sushant Prayers & Strength.
Vicky Kaushal: Never got to know him well, but this still feels like a blow to the gut.
Can't imagine the pain he was going through and the pain that his family and friends must be going through right now.
May God give them strength. Rest in peace Sushant.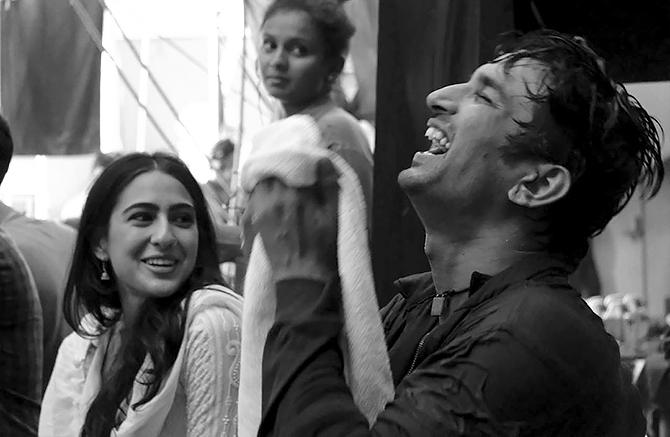 Rajkummar Rao: This is so unfair. Gone too soon.
I'll always cherish our conversations on acting and cinema.
You'll be missed bhai.
May God give strength to his family and loved ones. Rest in Peace brother.
Rohit Roy: I've always been a positive, happy go lucky, sorta person.. what I'm feeling today, I have NEVER felt before.. Never!
And though I can't claim to have been best buds with Sushant, his passing has affected me deeply and in a way I can't explain..
Sending ALL of you love n hugs.‬..
Archana Puran Singh: Enough said. Anchors screaming. Strangers theorising. Colleagues pontificating. Asking the question why. With multiple ys.
Ours not to question... Too late. Too little, too late.
Let the family mourn.
In silent grief. They need peace.
He needs peace.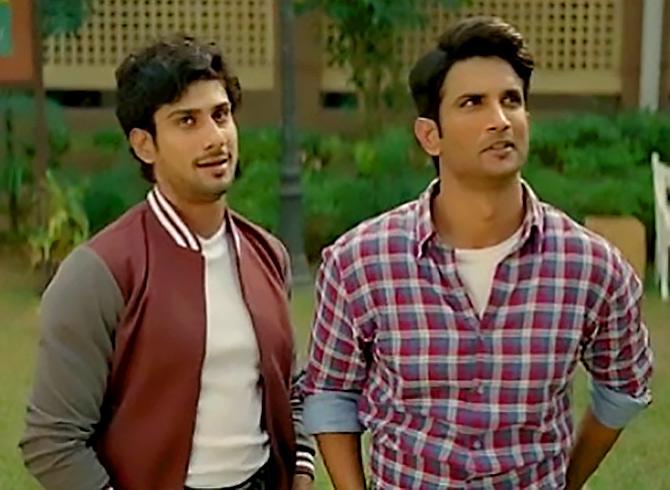 Prateik Babbar: I cannot fathom what has transpired.. my heart is with Sushant's family & loved ones.. my heart is with his fans..
Sushant was a unique spirit.. a powerful force to reckon with.. he brought the best outta me..
Thnx for the motivation.. the inspiration.. & the memories champ..
I will cherish every moment.. my brother.. sush..
May flights of angels sing thee to thy rest my sweet brother.. & flights of angels sing thee to thy rest.
#godspeed sushant singh rajput (1986-2020) rest in #power.. in #paradise.
Varun Sharma: Speechless.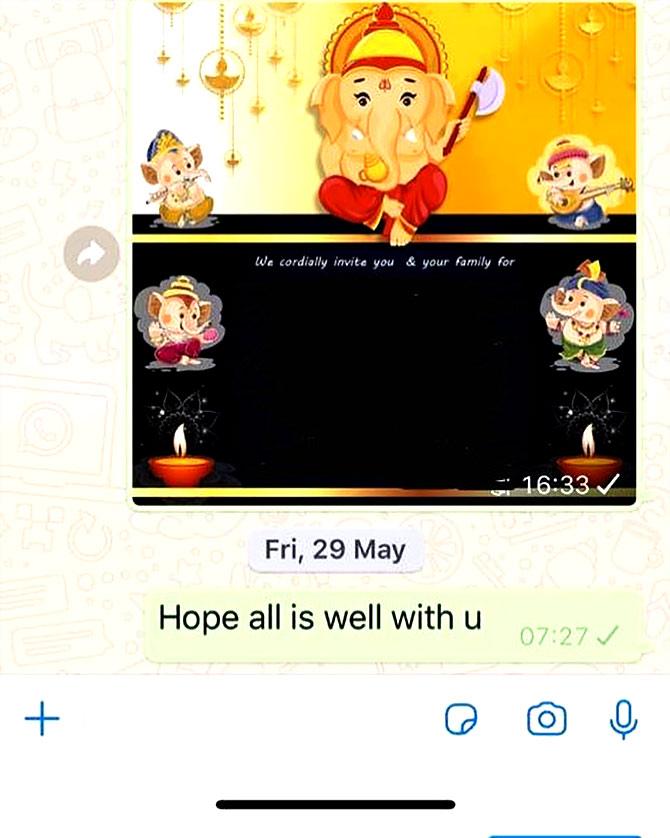 Arjun Bijlani: My last msg to him.
Kuch toh feel hua tha yaar. Anyways tune ab padh liya hoga yaar. Humari balcony yaad rahegi .. khush reh ab.
Hamesha bolta tha history likhoonga. Mujhe pata hai tu ab jahan hai khush hai...
There is a lot of change that will happen because of you. Chal tc bhai. Like I always said. No rip for u.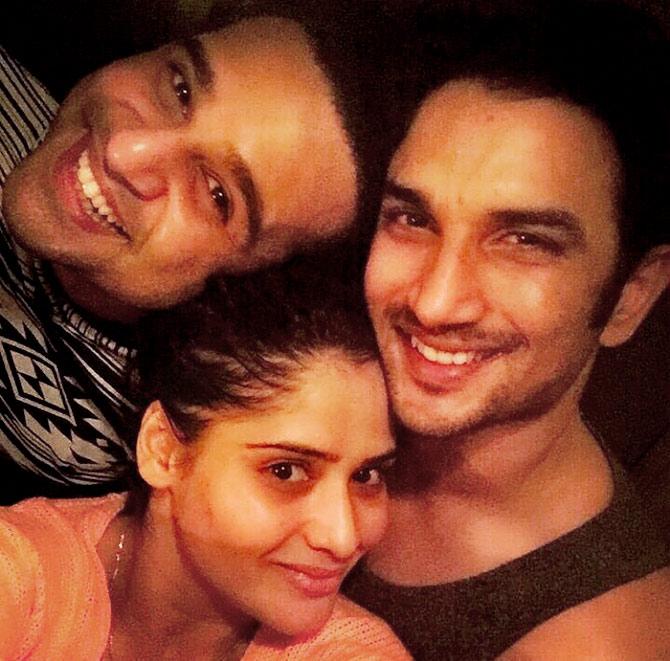 Krushna Abhishek: Really was proud of u when u started doing films.
Such a hard working and dedicated person made a mark. I don't know y this happened am really sad.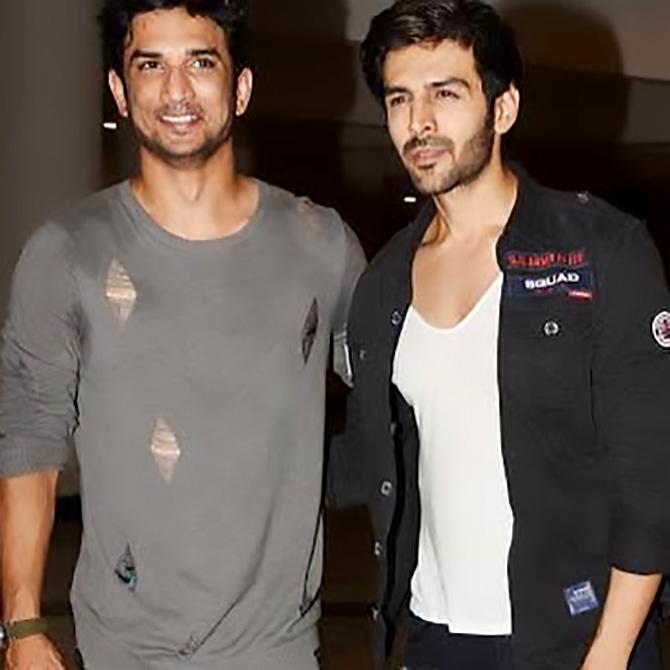 Kartik Aaryan: Bhai Nahi Yaar...