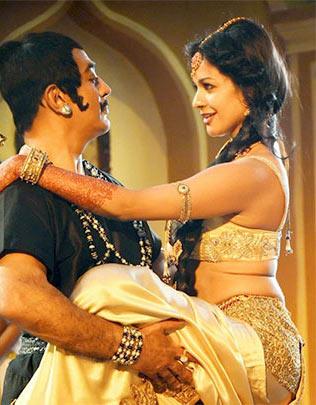 Pooja Kumar, who was last seen with Kamal Hassan in Vishwaroopam, is a successful actor and a producer in the United States.
A trained classical dancer and also a television hostess, Pooja wears multiple hats with ease.
Her next film, Uttama Villan, also with Kamal Hassan, releases on May 1.
The film is directed by Ramesh Aravind and stars Urvasi, Jayaram, Andrea Jeremiah, K Vishwanath and the late K Balchander.
Pooja talks to Praveen Sundaram about Uttama Villain, working with Kamal Hassan and her future in the industry.
You have done three films in a row with Kamal Hassan (Vishwaroopam 2 is yet to be released). What do you think of the experience?
It is very hard to describe. He is a legend and a master.
It was a great opportunity and a dream come true.
It is an honour for me. I hope I live up to the expectations.
Was it a three-film deal? How did Uttama Villain happen?
It wasn't a three-film deal. I would say it evolved and happened, and wasn't planned.
We were discussing ideas as filmmakers, and Kamal Hassan told me the story of Uttama Villain. I had no idea I would be doing it then, but I expressed a desire to dance.
That is when he said I should do this role. I was surprised. I asked him if he thought I could do it. He said, yes, and so I was on board.
After Vishwaroopam, I had a good rapport with him and his team. And then, you don't say no to Kamal.
I have multiple roles and looks and I am eager to see how the audience will react.
What were your challenges while filming Uttama Villain?
Uttama Villain was challenging in the sense that I had to speak eighth century Tamil. I would really love to speak Tamil fast and I am working hard on it.
Ramesh Aravind made me comfortable. I usually work on my lines and do not use a prompter. With time I would love to dub for myself.
Every time a Kamal Haasan film is ready for release, fringe groups demand a ban or express displeasure over a song or sequence in his movies. It happened with Vishwaroopam and now with Uttama Villain.
Kamal Hassan always has a message in his films and he believes in certain things.
I think these groups just want publicity.
Banning is not the right way to protest and they should understand that Kamal is not here to hurt people.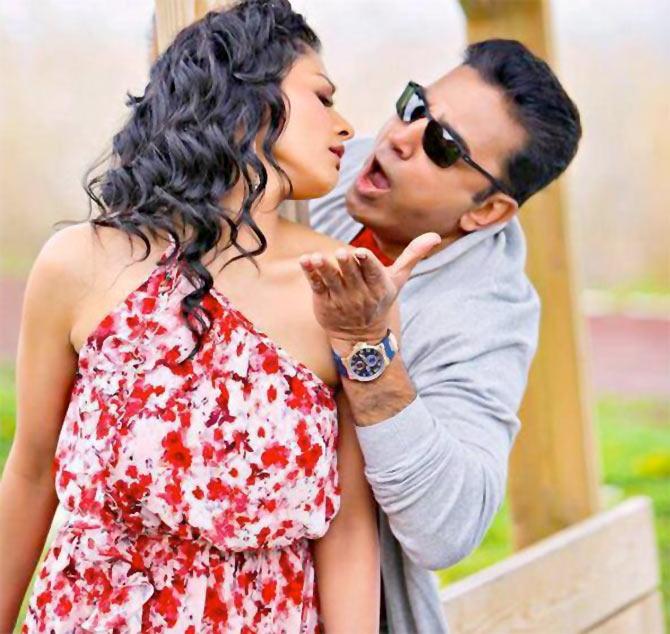 Image:

P

ooja Kumar and Kamal Haasan in Uttama Villan
Are you doing Karthik Subbraj's next film? What are your forthcoming projects?
We are still talking and nothing has been confirmed yet.
I take a decision suddenly, so one of these days I will decide. I would like to do different roles and work in different kinds of cinema.
We live in exciting times. There are many new filmmakers in this country, cutting across languages, who are looking at stories in a new way.
There are many good roles being written for women. India is a country with great history and culture; we are not a country of snake charmers any more.
Tamil cinema is being appreciated abroad. A R Rahman, Kamal Hassan, Ashok Amritraj, Ilayaraja, Bombay Jayashree are all well-known names in the West.
One day Hollywood will copy Tamil cinema.
When is Vishwaroopam 2 scheduled to release?
It is taking time because there are many visual effects sequences, under water sequences and lots of action, so post production takes time.