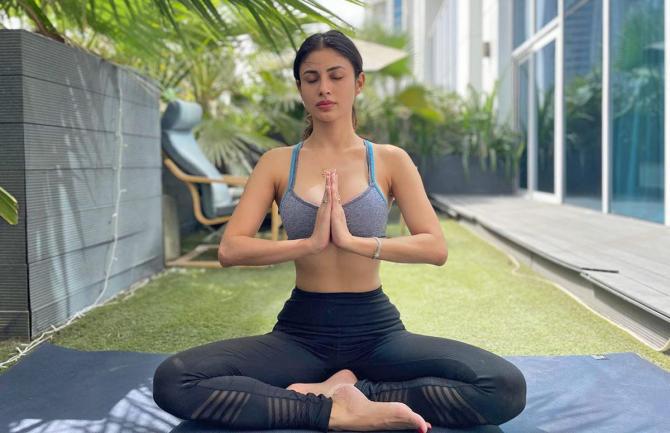 Mouni Roy: So.... can't begin to explain how yoga and meditation has changed my mindset and in turn has brought positive impact on my body.. it is so so imp to include yoga in daily life for a person's body, mind and soul.
Start slow and steady, simple things, what your body can adapt quickly, slowly you'll see your body and mind asking for more.
Replace the craving for bad with the good. Slow & steady. One tiny change at a time. And it'll bring the physical and mental discipline which will have a positive impact on your entire day, helps me be way less vague & anxious than I used to be before.
I hope for all of us to continue and let go of all the garbage that we don't need in our minds and lives and bring positive changes lil by lil yday.'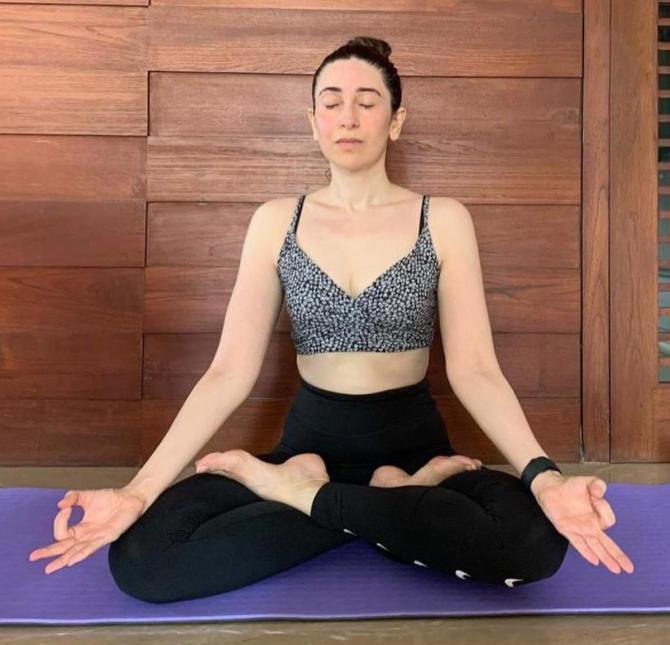 Karisma Kapoor meditates.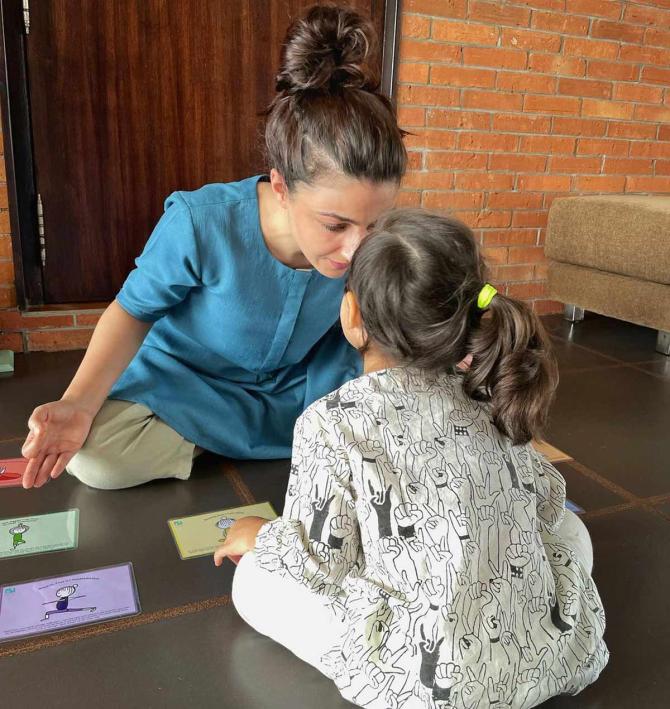 Soha Ali Khan does yoga with daughter Inaaya and writes 'Sometimes we all just need to find our centre.'
Alia Bhatt demonstrates yoga.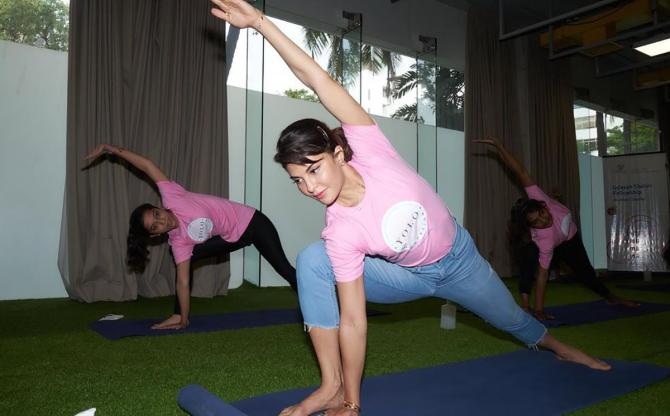 Jacqueline Fernandez does yoga with girls from Udayan Shalini Mumbai.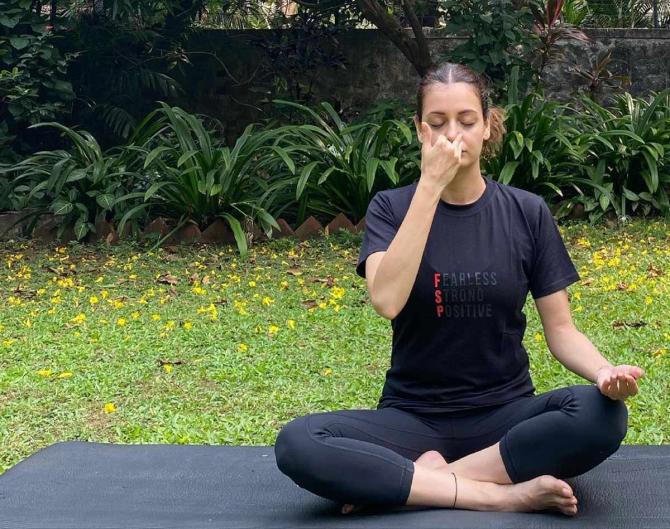 Dia Mirza: Aligning the mind, body and soul with a daily practice of breathing, stretching and meditating. Lucky to have this open green space so i can be with nature.
Being with nature strengthens the immune system, sharpens our senses and improves general sense of wellbeing. Also brings JOY.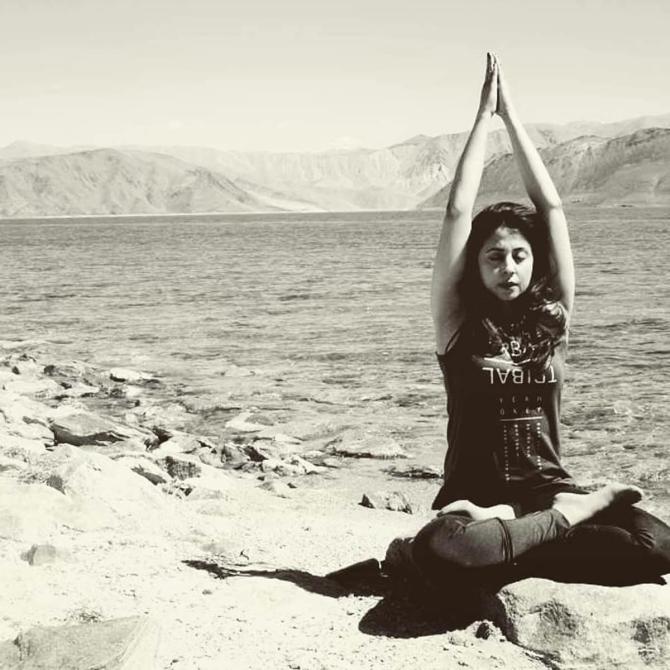 Urmila Matondkar: Yoga is not a fad.. it's a deeply spiritual, beautiful way of life..Best practice that India has offered d world.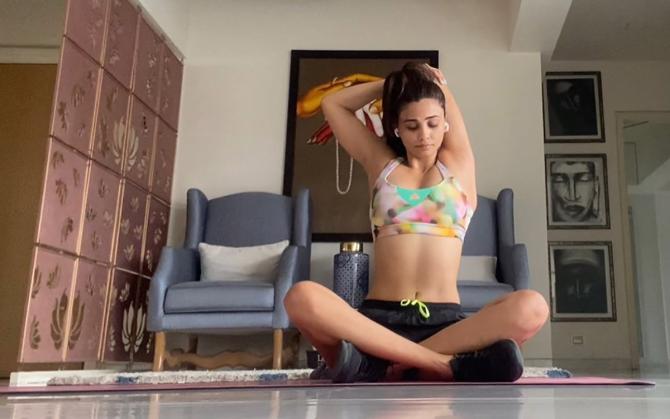 Daisy Shah stretches.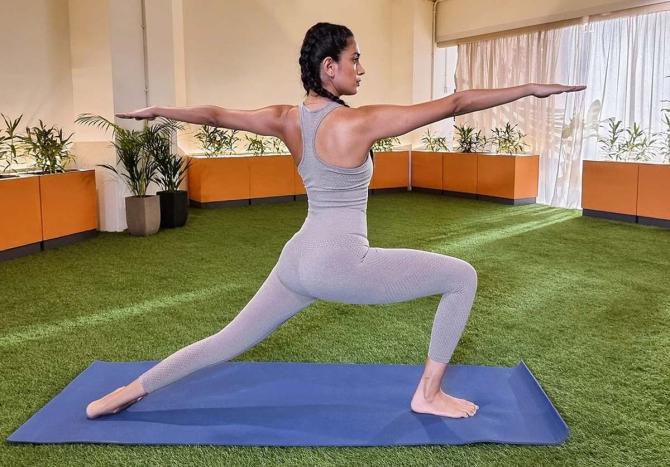 Sarah Jane Dias: Really cannot say enough about the power of yoga. Simply put, it is #lifealtering.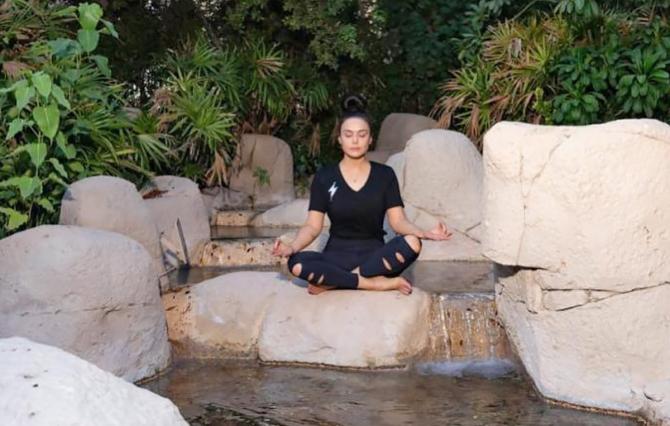 Preity Zinta quotes the late Yoga Acharya B K S Iyengar: 'Yoga is the golden key that unlocks the door to peace, tranquility, and joy.'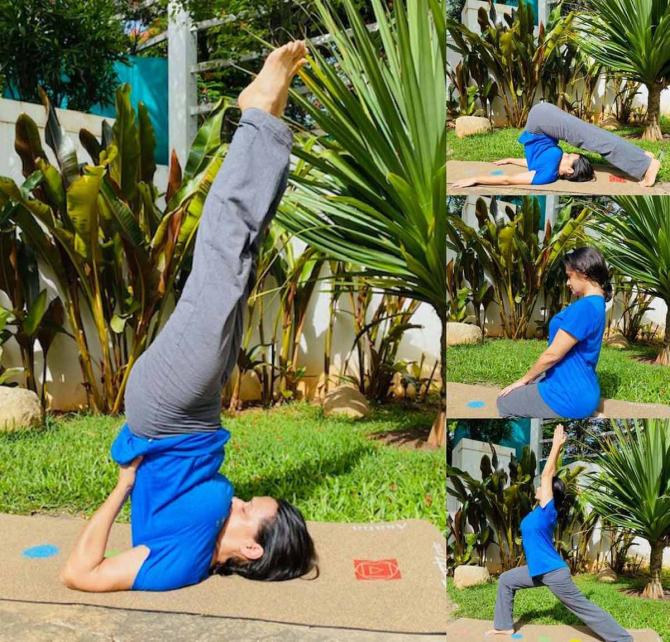 Amala Akkineni: There is nothing more preparing than a good yoga practice for a challenging work week, along with an hour of focused planning thereafter, of course.
Yoga helps me connect with the best, honest, insightful and most focused part of my being. Happy International Yoga day. May you find yourself, your inner peace, and focus..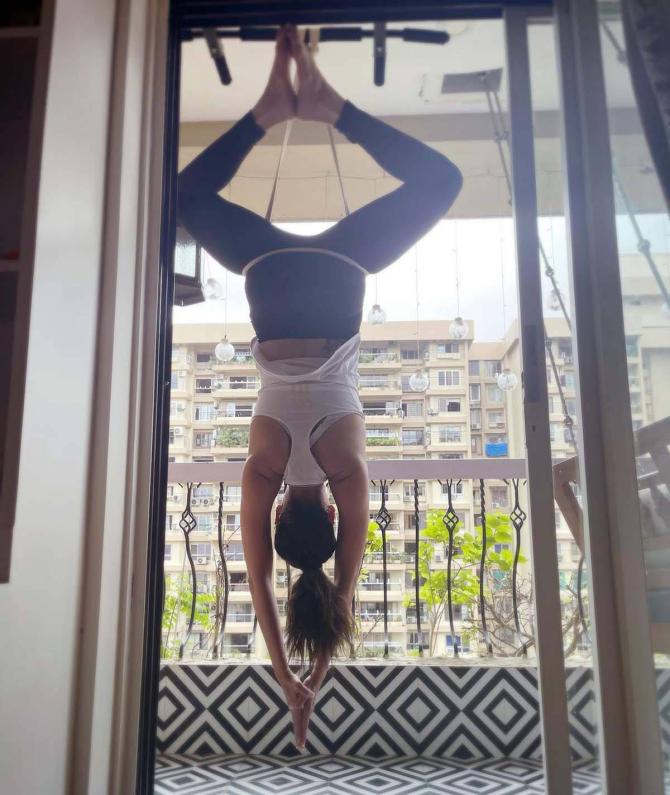 Guess which star is hanging upside down?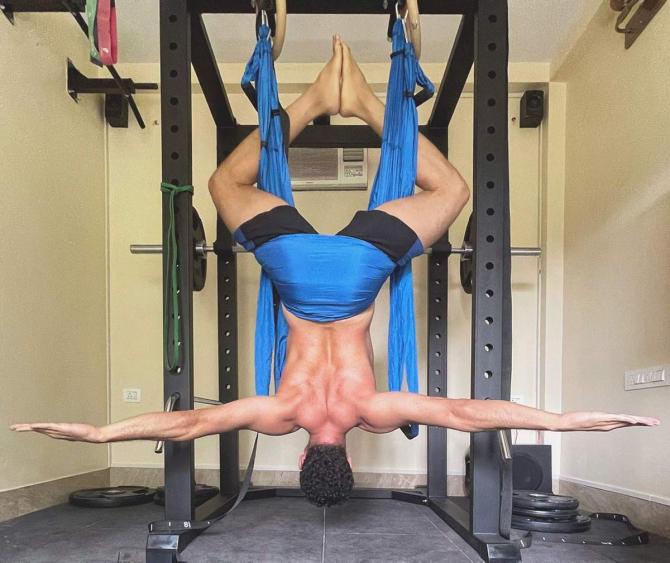 One more star yogi hangs upside down.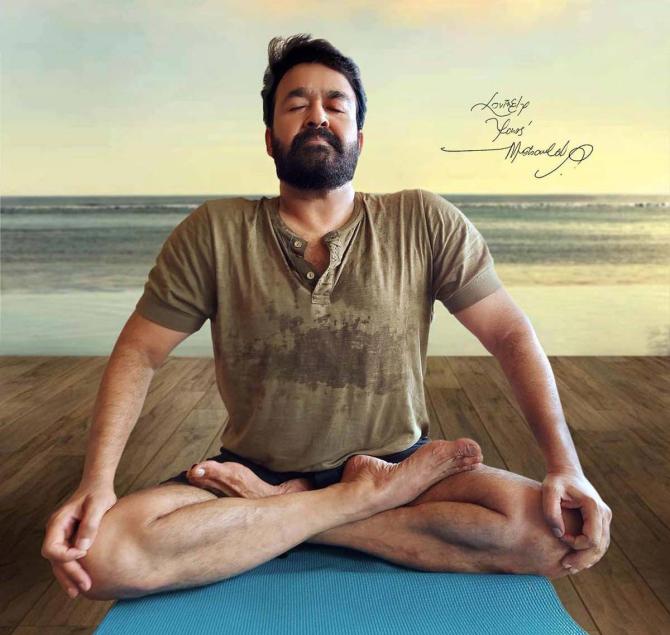 Mohanlal posts a pic on International Yoga Day.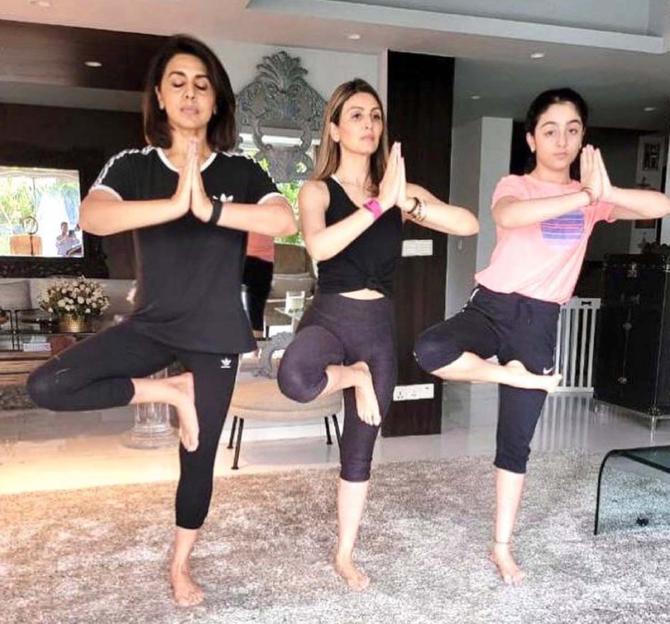 Neetu Kapoor does yoga with daughter Riddhima Kapoor Sahni and grand-daughter Samara.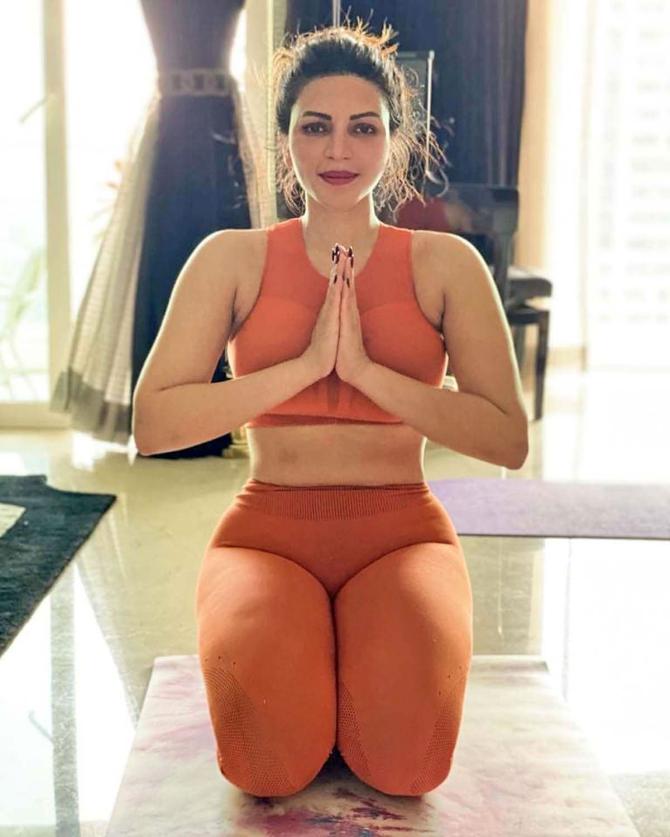 Shama Sikander wishes everyone on International Yoga Day..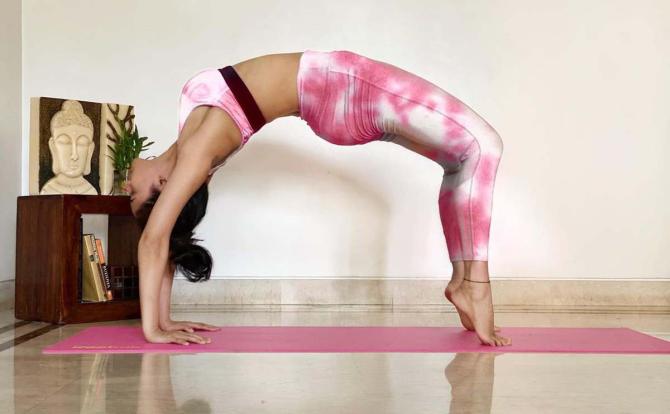 Sonal Chauhan: Turning to a rhythm beyond the measure of clocks... A drop floating in a timeless ocean... Happy International Yoga Day.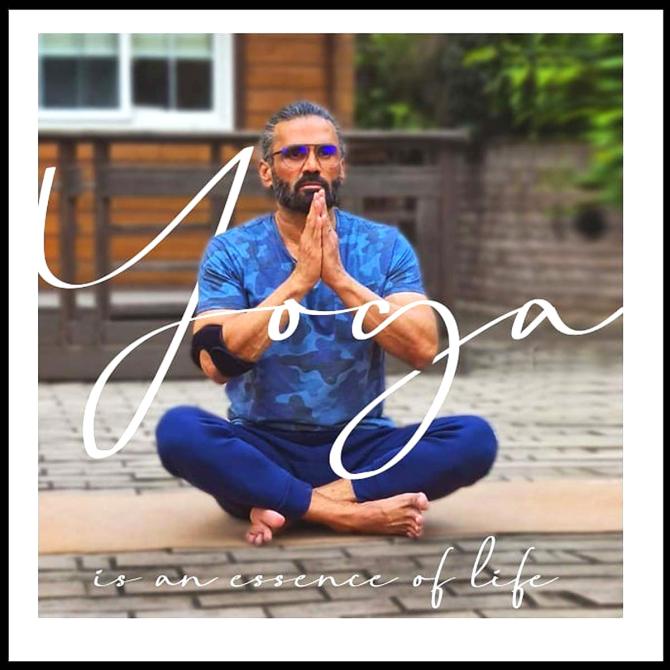 Suneil Shetty: Exhale the past, hold the present, breathe in the future... Happy International Yoga Day.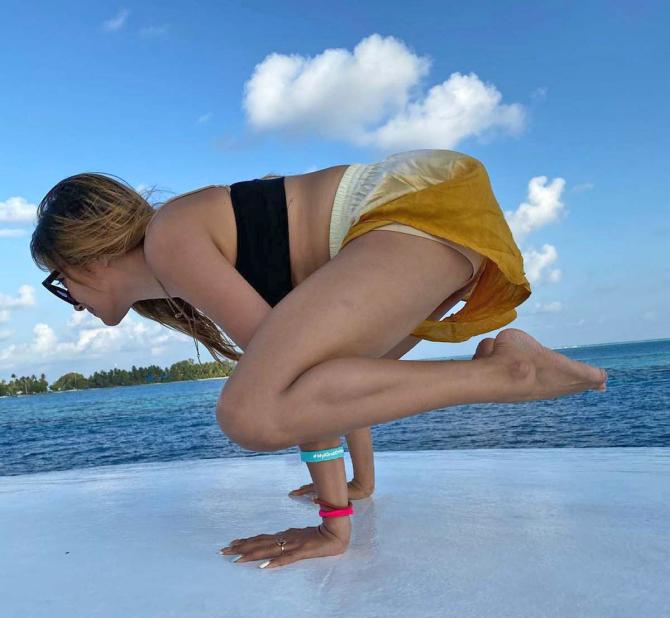 Tina Datta: I never knew that I would find myself In a completely different manner when I took up yoga. I hadn't thought that a day would feel incomplete without it.
But truly I know now my mornings start early and fresh due to my daily routine, one that I look forward to, one that has truly kept me sane in the pandemic too.