'It is very rare, particularly in our film industry, for a couple to be so devoted to one another.'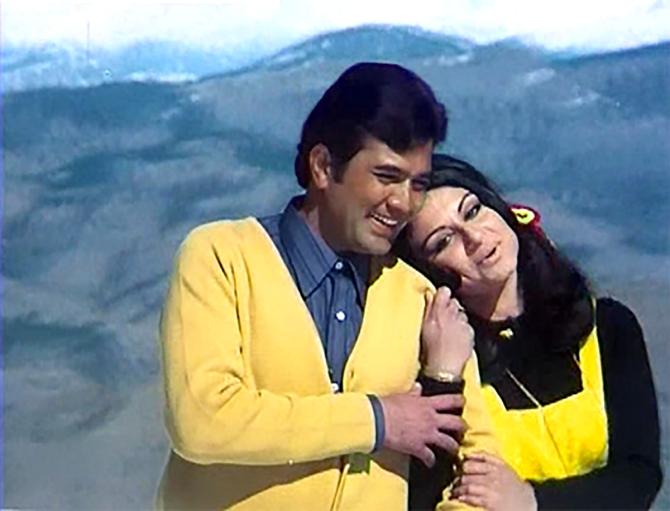 "Kareena (daughter-in-law Kareena Kapoor) told me the terrible news. I am feeling very sad to hear she (Pamela Chopra) is gone," Sharmila Tagore tells Subhash K Jha.
"Yash and Pam were so much in love. I remember once I was travelling back from London, they were in seats in front of me. As you know, Yash never drank, but they were sharing glasses of champagne, one each. It was such a sweet moment, toasting one another, the companionship, the mutual appreciation."
"He adored her and she adored him. It is very rare, particularly in our film industry, for a couple to be so devoted to one another."
Sharmila starred in Yash Chopra's first home production Daag and she adds, "She was wonderful. Yash was so kind, considerate and loving too. He was demonstrative about his feelings. Pam was more reserved, as she came from a non-film background. But she made everyone comfortable. She was always by his side, always supporting him... They were a complete couple."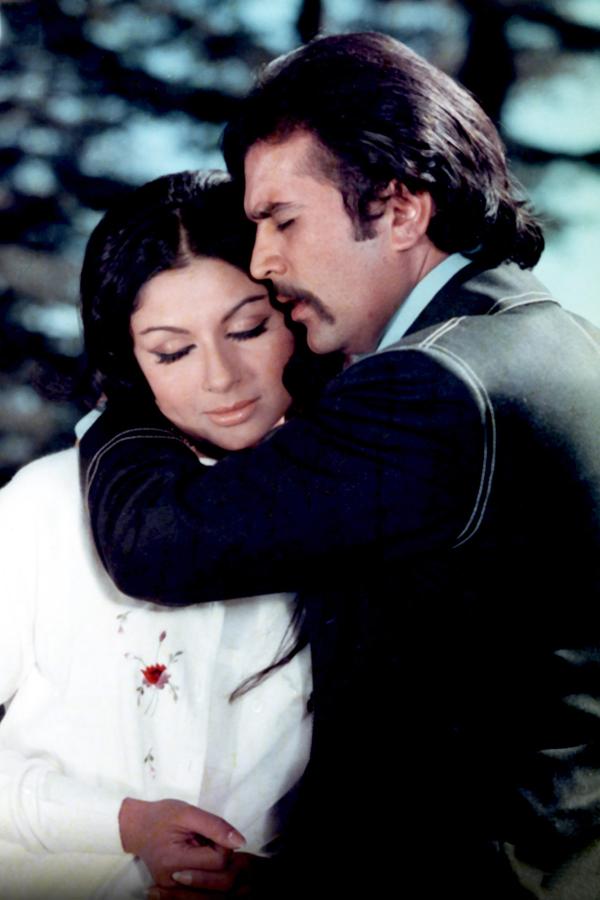 Sharmila regrets not meeting Yash and Pam Chopra more often.
"I feel so bad about not having met Pam recently. I remember Yash rang me up to condole for my husband Tiger, when we were on the way to Pataudi after his death.
"Then soon after, Yash suddenly passed away. Yash was the sparkle of life. He never entered or exited quietly. I remember his generosity. I once asked him to show his film to the blind after an institute reached out to me. He agreed instantly."
Sharmila cannot separate Yash and Pam in her mind: "I cannot separate them even as I speak. She was like his shadow, a companion, his confidante. They would come, sit on the floor and play rummy at our home.
"When Yash started his production house with Daag, he came to me. At that time, the Rajesh Khanna and Sharmila Tagore pair was appreciated. But during Daag, our box office value fell a bit. Yash was very apprehensive. He used to come and vent whether the film would do well. I had to remind him, 'Yash, I'm also in the film. If the picture suffers, I will also suffer, not just you'."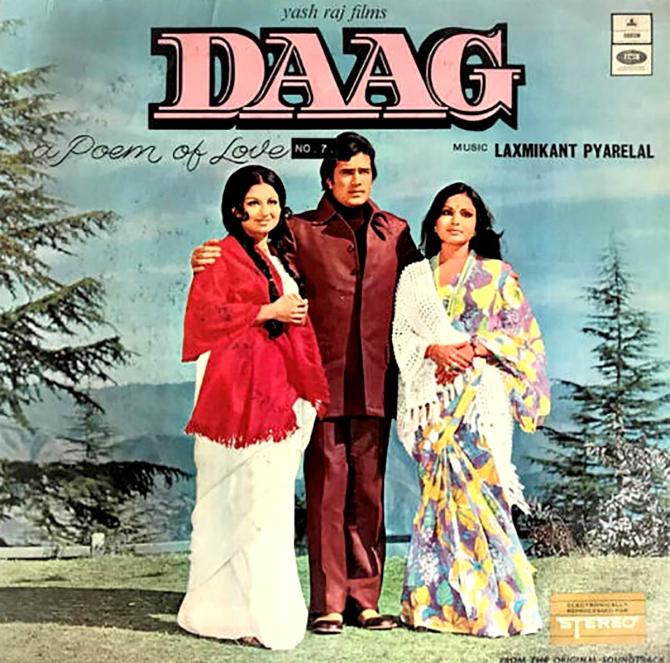 "She was a very positive influence in his life and their children's life, so that Yash could concentrate on his work and she made sure the children were brought up the way they wanted. She kept both their sons grounded and made sure they were not cocky."
For a quiet person, Sharmila says Pam left a huge impression. "Yash was always restless. Pam was quieter. She touched the lives of everyone she met. She left a deep impression in the film industry."
Sharmila remembers when Pam went through a phase of ill health: "I remember one day, she had problem balancing. She immediately went to the doctor to get a diagnosis.
"I'm sad I didn't keep in touch. I last met her at a fashion show. I lost touch with most of my industry friends after I moved to Delhi.
"Once upon a time, we would see a lot of one another. There was a lot of aana-jaana, laughter and joy, meeting in one another's house. Of late, I didn't keep in touch. But my son Saif (Ali Khan) and daughter-in-law Kareena have worked with them (Yash Raj Films)."