'Reading a newspaper is as important to me as reading a script. Sitting in a café and drinking coffee is as important as going for a shoot.'
Peeking into Atul Kulkarni's life.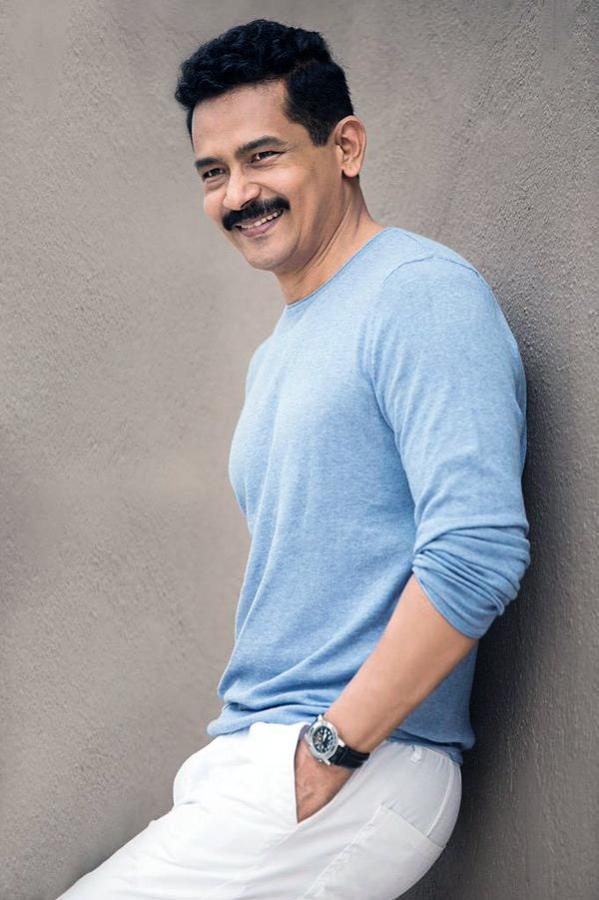 Photograph: Atul Kulkarni/Twitter
Acting, for the hugely talented Atul Kulkarni, is a very small part of his life.
He is, in fact, quite busy with life's other offerings.
The actor, who was recently seen in The Ghazi Attack, tells Jahnavi Patel/ Rediff.com that he's very proud of being in it.
"I'm proud not only as an Indian but also because being a part of the film was very difficult. I can compare this feeling with only one other film that I have done: Rang De Basanti," he says.
He still remembers telling his RDB co-stars Aamir Khan and Kunal Kapoor when the film released in 2006, "I don't know what is the fate of this film but I am sure of one thing: if I stand outside any screen showing this film, I will be standing with my chest out, looking into the eyes of people, saying I am a part of this film."
Excerpts from a conversation:
From being a part of a local acting group in the National School of Drama to The Ghazi Attack, how would you define your journey?
Very satisfactory.
I had not set out to achieve something. I had left my home to act and am still acting in films. Fortunately, I'm getting different kinds of roles in different languages -- I work in seven languages.
What more can I ask for?
Is that what keeps you going -- getting to play different characters?
That's something I love.
But I don't know how long I will love it. I won't be surprised if I stopped acting after some years because there are other things in life that interest me.
Like what?
My profession is very important but it's a small part of my life.
My profession is not my life.
There are other things like an NGO I have been running for the last 10 years called QUEST.
Then, there's a restoration project of a 24 acre (barren) land in Satara.
Even reading a daily newspaper, right from the first headline, the editorials -- I am interested in Indian and world politics -- the social events... that is equally important to me. Reading a newspaper is as important to me as reading a script. Sitting in a café and drinking coffee is as important as going for a shoot.
I like to travel all over the world.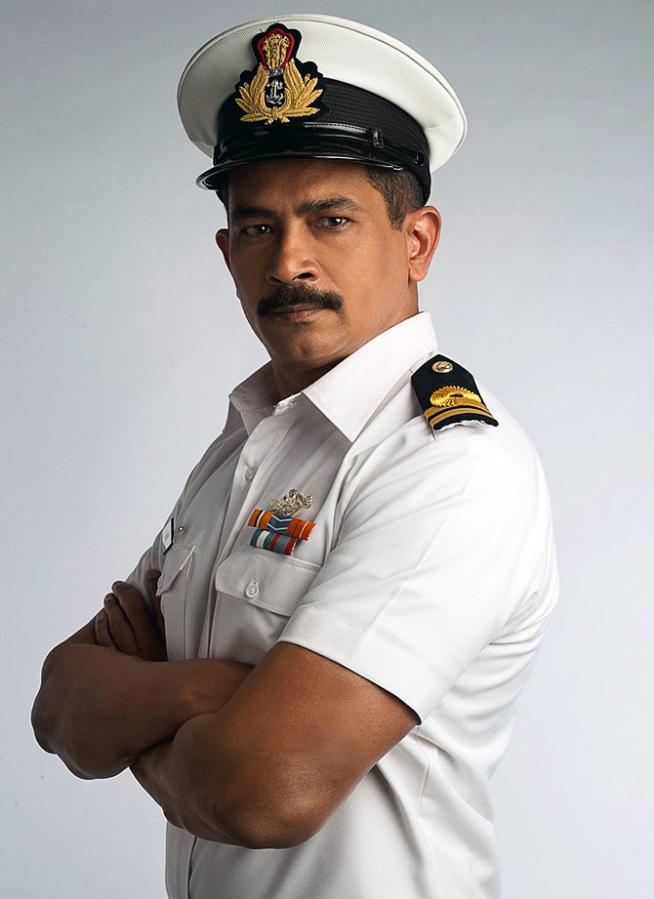 IMAGE: Atul Kulkarni in THe Ghazi Attack
What made you take up The Ghazi Attack?
Director Sankalp Reddy came to me with the script and a very interesting thing. He had built a small set in his garage in Hyderabad. He requested a few of his theatre friends and shot a couple of scenes. He took the script and that footage to the producers.
He showed it to me too and I was amazed.
A director builds a submarine; he is an engineer himself!
It was fascinating to know that this fellow knows the subject in and out. Plus, he has an interesting story, a kind that we absolutely don't know. It's a war we never knew about.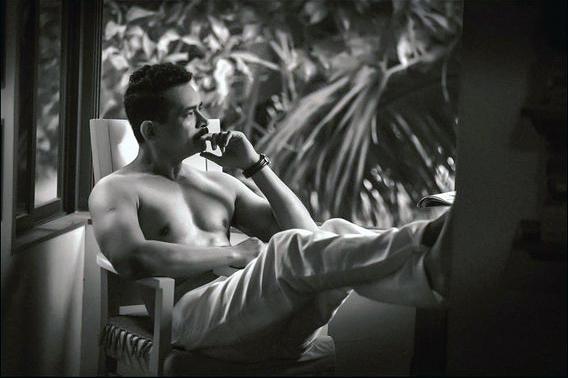 Photograph: Atul Kulkarni/Twitter
In an interview, you had mentioned that you entered the industry at the right time, when good roles were being written that demanded actors like you. What do you think about the roles now?
The situation is much better than when I started doing films.
We have gone much ahead when it comes to subjects and characters because the audience has started accepting different kinds of movies and actors.
If an actor is entering this industry today, it is a much better scenario than what it was maybe 15 year ago.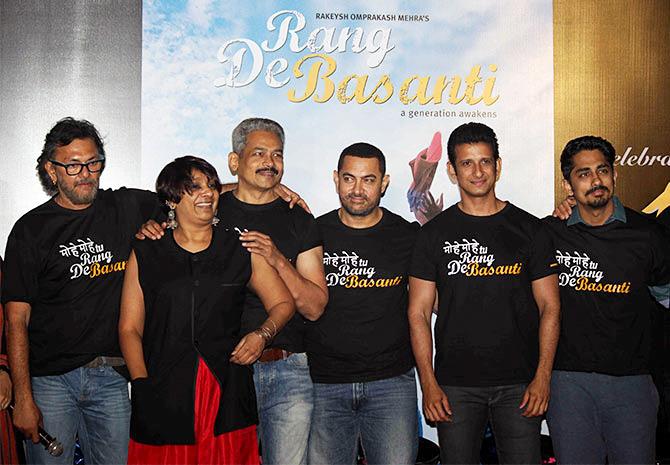 IMAGE: Director Rakeysh Omprakash Mehra, his wife and editor of the film PS Bharathi, Atul Kulkarni, Aamir Khan, Sharman Joshi, Siddharth celebrate 10 years of Rang De Basanti.
You have won two National Awards. What do awards mean to you?
An award is like an accessory to a vehicle. Say, a rear view mirror or a horn, or something like that. It is not the machine of the car or it doesn't drive the car but it gives you confidence to drive the car.
Marathi cinema is evolving, we have had films like Court, Lai Bhaari and Sairat doing well.
This new form or avatar of Marathi film is just six-seven years old. We are too young now. We are evolving as an industry.
There are so many things around the industry -- there is distribution, marketing and other factors like actors, technicians...
Considering all that, we are evolving at a very fast pace.
Secondly, the audience is increasing. More and more people are watching Marathi movies. We have gained confidence amongst people that we can guarantee a certain kind of film. That's very positive.
We are in a growing stage, like a developing country.
Do you think it helps audiences if Priyanka Chopra and Riteish Deshmukh enter the Marathi industry as producers?
These people, corporate and stars come with their own experiences, which helps the makers as well.
Here are people who have done big films, technically brilliant films, and they come with their own expertise. Apart from the credibility they come with, it is that expertise they come with. That is excellent for a growing industry.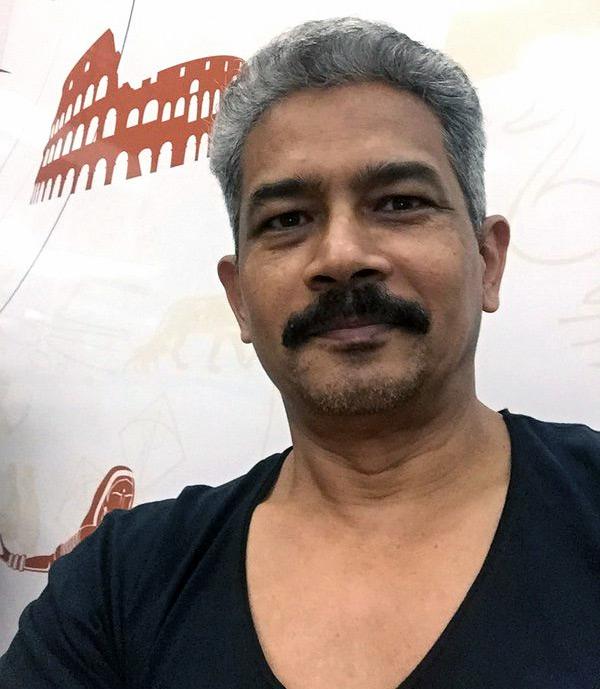 Photograph: Atul Kulkarni/Twitter
What is your take on social media?
If you go to my Facebook or Twitter pages, you will know that I am extremely active. That's why my website has not been updated.
Nowadays, it is easy even for fans. It's so easy to follow my page.
I am extremely positive about technology. I love it.
Social media is much more than just connecting with fans. It is a great tool to know what a certain strata of people are thinking. But I have a feeling that it is a very small percentage of the total population in India that we have access to. Even if they are in lakhs or millions, it is still a very tiny population.
As long as you don't take social media seriously, it is brilliant.
You've worked with Om Puriji in a couple of movies. What is your fondest memory?
He was a brilliant actor and very nice soul. It really pains to know that he passed away so early and painfully. His health wasn't good.
I really feel that we, actors and everyone, must concentrate on our health and well being, especially if you are living in metro cities, where the water is contaminated, the food has pesticides, the air is polluted... the abuse on your body is so much that it's extremely essential to counter all the negative things that are happening around us.