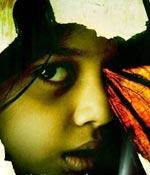 Horror flick Kaalo recently screened at the 6th Annual South African Halloween Horror Festival in Cape Town, where it won the best feature film and best cinematography award.
Kaalo has been written and directed by Wilson Louis based on his own screenplay. Yash Patnaik and Mamta Patnaik are producing it under the banner of Beyond Dreams Entertainment Limited.
 The film has been shot exclusively in the deserts of Rajasthan, and revolves around a deadly witch/creature attacking a bus in the deserts for the killing of a young girl played by Shwini Khare.
This is not the first time Wilson has won awards for films. He says, "Awards are really not new to me. I got a few awards for my VFX work for my first feature film Ho Sakta Hai. My short filmsThe Liftman and A Muslim Not A Terrorist too got international awards. But getting international awards for Kaalo makes me feel elated because it not only gives me a big boost but also (gives a big boost) to (other) filmmakers of such genre films."
Horror films in India have not been in a good light for a long time. When asked about it, Wilson says, "I have been hearing that Indians can't make good horror, but one has to realize that it's not easy, for here it is not filmmaking, it's film saving. You always tend to save your film from everyone while making whether it's the producers, the distributers, the exhibitors and then the critics and each one have their valid reasons. Though I believe our critics should be little soft to the filmmakers who at least make an attempt to make such films." He further adds that it is very difficult to make a film in this genre. "You just can't target any one section of audience -- multiplex, overseas, interiors of India."
For Wilson this is not the first time that he is making a horror film. "My first horror film  Ho Sakta Hai was targeted to film festivals and it worked. It was made in a certain budget and it was appreciated and got rewards."
Kaalo is like a Hollywood-style film for the multiplex bollywood audience, he says. "It's a desi horror, packaged very well. It's an approach in this genre never done before in world cinema -a day-based horror creature film. And since it has got some international recognition, I hope it works in India also."
Being the first horror movie completely shot in broad daylight had its own challenges. "The film had to be pictured in a desert area and in broad daylight. It was tough to shoot a creature flick in daylight. When one does so in the night, you can hide details like animation or enacting the part. But in daylight, there is nothing to hide."
He further adds, "There isn't a single night shot in this movie. The idea was not to get away easily. So the film runs over the proceedings of one day from morning to evening."
When asked what inspired him to make Kaalo, Wilson answers, "I had heard stories of Kaalo the witch in a village of Rajasthan, where she lived two hundred fifty years ago. When we were doing our research for the film in Rajasthan, we heard many myths and old folk stories. One, which was about a witch who sacrificed little girls, really stayed with me and we had to get someone to play the part."