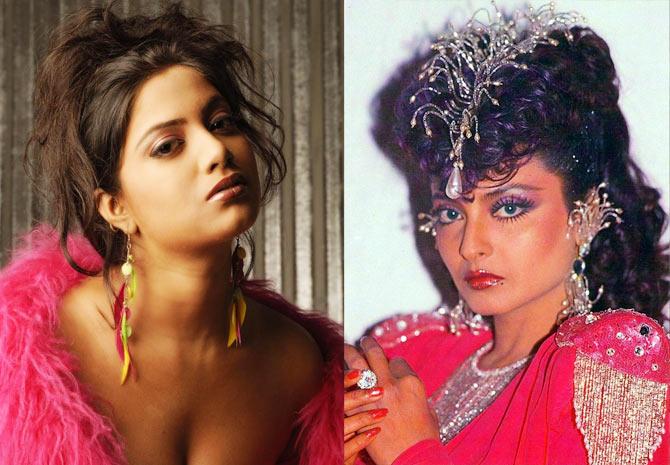 Rakesh Roshan's 1988 hit Khoon Bhari Maang will be remade in Marathi, in a film called Bharla Malwat Rakhtaan.

Now it's really quite difficult to see anyone but Rekha in that role, so actress Kavita Radheshyam, who stars in the remake, will have to work doubly hard.

It will be directed by Anup Jagdale.

Khoon Bhari Maang
was about a wealthy widow, who is almost killed by her second husband, and she sets out to take revenge.
Kavita will also be seen in the upcoming Kannada action thriller
Ragini IPS.
Will Kavita Radheshyam match Rekha in the Khoon Bhari Maang remake? VOTE