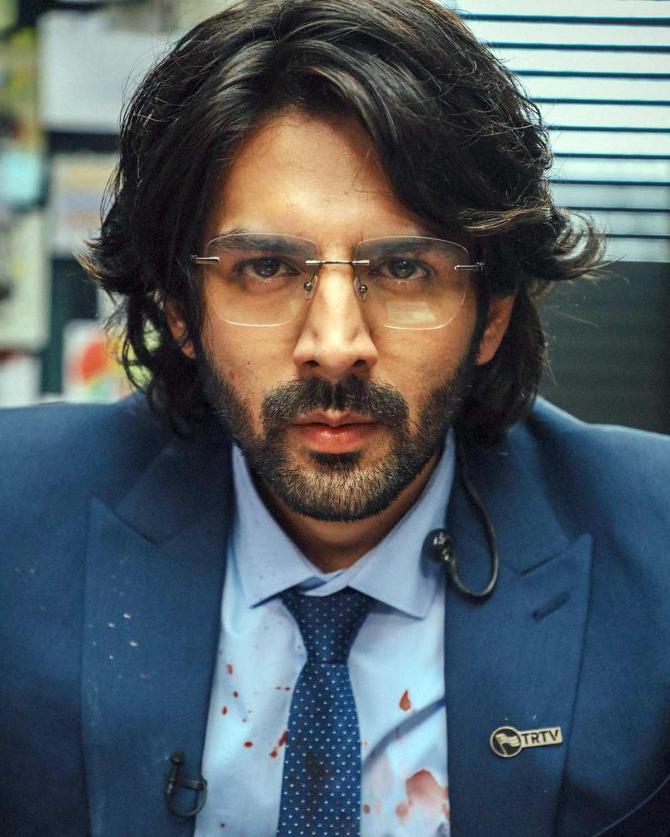 With the poor response to some big screen movies that shifted their release from theatres to OTT, the major digital platforms are now wary of acquiring such projects at super hefty prices.
As a knowledgeable executive from a major digital platform tells Subhash K Jha, "It is very clear that the needs, demands and impact of big screen products are very different from OTT. The big OTT players are looking at big losses by paying humongous amounts for big screen blockbusters."
"Some of these made-for-cinema blockbusters that were premiered on OTT would have elicited wolf whistles in theatres but they left audiences at home cold and unresponsive," the executive adds.
One now hears of Netflix planning its biggest-ever release in June-July.
Ram Madhvani's Dhamaka, a movie experience designed especially for the OTT platform, is expected to be the biggest made-for-OTT event on Netflix India.
"They are expecting a larger viewership for Dhamaka than any of the fictional Indian content on the major OTT platforms so far, excluding perhaps Sushant Singh's Dil Bechara," the executive reveals.
Dhamaka is being seen as a game-changer for digital content. It is not content starring an A-lister (Kartik Aaryan) pulled out of its intended platform, the big screen, and relocated to the digital platform. It is designed and tailored for home viewing with the action and thrills in no way reduced by the size of the screen.