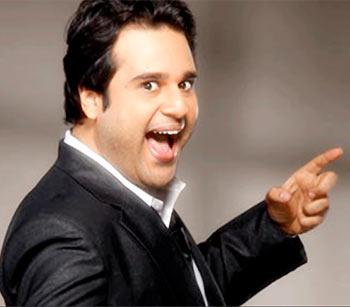 Comedy Nights With Kapil is all set to wrap up, and the final episode will be aired on January 17.
But as Kapil moves out, comic actor Krushna Abhishek will take his place.
The new show will be called Comedy Nights With Krushna.
But fans of Kapil Sharma, and his beloved cast -- Sunil 'Gutthi' Grover, Kiku 'Palak' Sharda and Ali 'Daadi' Asgar -- need not worry.
The fun series will move to another channel.
Says a source in the know, "As Comedy Nights with Kapil ends on Colors, negotiations are on for the entire team to move to Star."
"Everyone in the team is with Kapil. Only Navjot Singh Sidhu is undecided. But he is also likely to join Kapil on the show on Star, which would have a completely new name and format."
Will Krushna make a better host than Kapil Sharma? VOTE!