Aly Goni's sister makes it clear that their family likes Jasmin Bhasin and are rooting for them!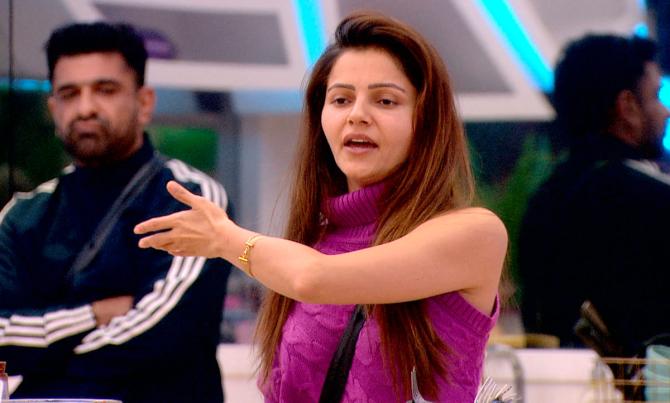 Thursday's episode resumes with Aly Goni, Jasmin Bhasin and others trying to explain to Nikki Tamboli that they did not betray her in the captaincy task and there was some miscommunication between them.
Nikki isn't convinced and breaks down.
Despite their attempts, Aly, Jasmin and Rubina Dilaik fail to pacify Nikki.
Aly has a word with Rubina and Sonali Phogat regarding their game plan.
As the contestants get ready for the next round of the captaincy task, Aly and Sonali are the scientists this time and they decide to call Vikas Gupta in the mice lab.
Though they give him the green pill, Vikas ends up taking the red pill and plays a masterstroke. He becomes the scientist and Aly gets thrown out of the captaincy race.
Everyone is surprised by Vikas's move.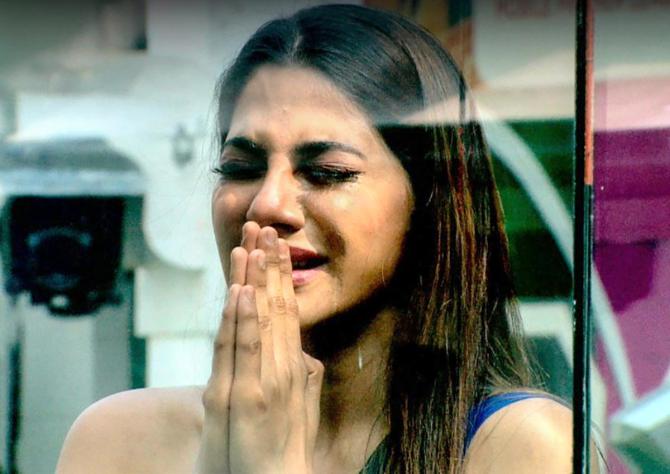 Bigg Boss announces that the next buzzer will be the last one.
As Vikas wants Rakhi Sawant to become the captain, he makes her the scientist. With that, Rakhi becomes the captaincy contender along with Sonali.
Rahul Vaidya is upset with Sonali for not calling him in the lab during the captaincy task.
Sonali thanks Eijaz Khan for helping her in the game and letting her become the contender.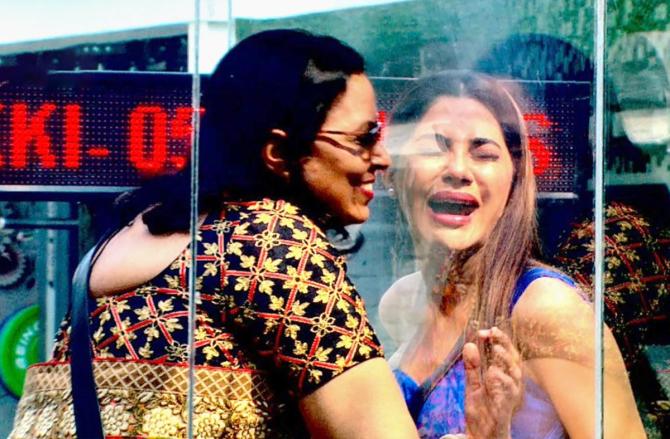 The next morning, Bigg Boss gathers everyone in the living area and announces that they have been given a total of 100 minutes to talk with their loved ones.
The housemates have to decide how much time each person will get.
Nikki is the first one to meet her loved one and she gets eight minutes to talk with her mother.
Nikki starts crying seeing her mother, and the housemates also get emotional seeing them.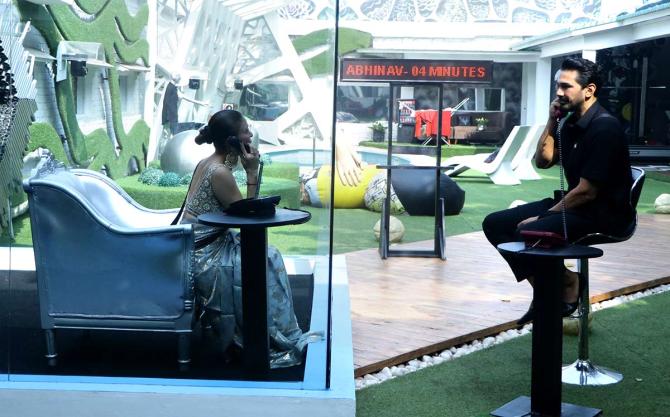 Shilpa Saklani enters the house to meet Abhinav and give him a message from his family.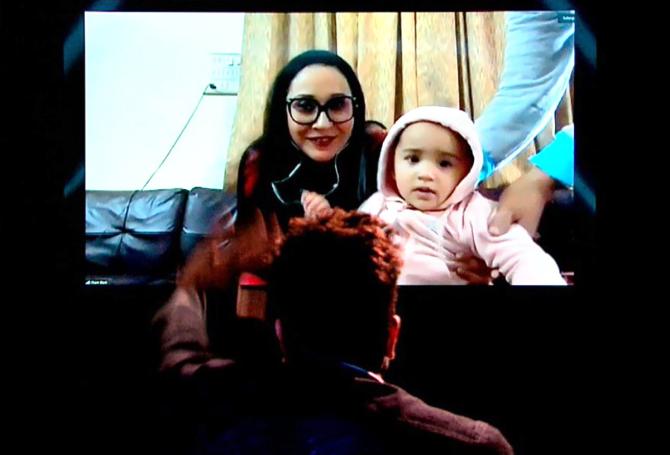 Aly is next and he gets to video call his elder sister. He break downs seeing his family too.
His sister says he is playing well and so is Jasmin.
She also tells him that everyone in the family likes Jasmin and want to see them in the finale.
The family members have to vote for the captaincy contenders. While Nikki's mother and Shilpa choose Rakhi, Aly's sister votes for Sonali.