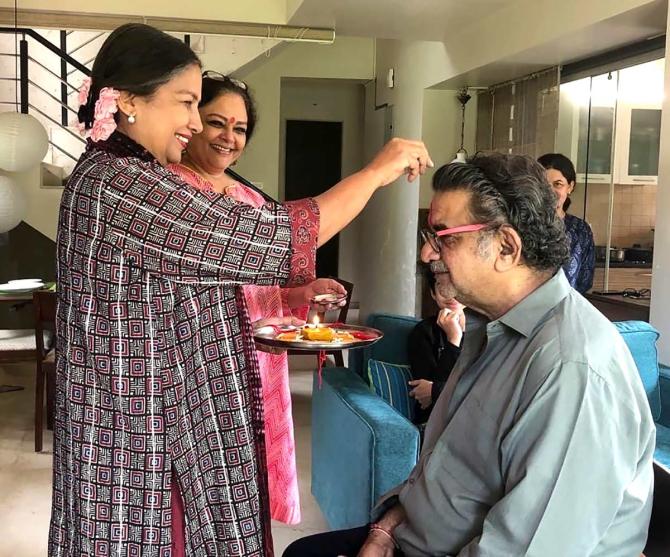 This Raksha Bandhan was special for Shabana Azmi and her brother Baba.
"I am proud to present Baba's directorial debut Mee Raqsam, which streams on Zee5 on August 21," Shabana tells Subhash K Jha.
Baba Azmi is, of course, among Bollywood's veteran cinematographers, having worked in films like Woh 7 Din, Mr India, Beta, Roop Ki Rani Choron Ka Raja, Akele Hum Akele Tum, Ishq and many more.
"Mee Raqsam happened organically. Abba (their father Kaifi Azmi, the legendary poet) had once asked Baba, many years ago, whether he could consider shooting a film in his native village Mijwan.
Shy by nature, Baba had kept quiet at his father's request.
"Baba merely smiled because Mijwan didn't have even the basic facilities. On Abba's birth centenary, Baba decided to take a 15-year-old girl from Mijwan, AditiSubedi, and shoot the film there. This is the finest tribute he could pay Abba," she adds.
"It is a human story about the unshakable bond between a father and daughter. It comes straight from the heart and the climax is a big surprise. In these dark times, it's a film that elevates you and gives you hope," she explains.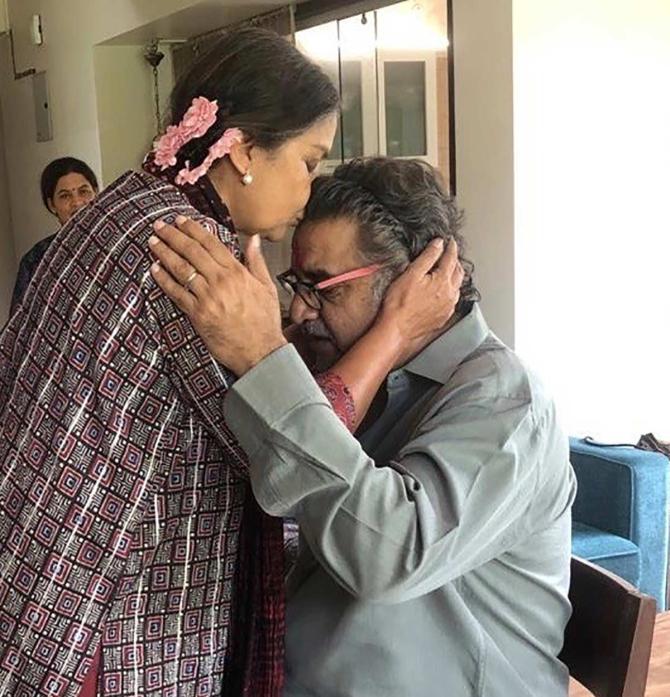 Shabana made sure to tie a rakhi on her brother's wrist on Raksha Bandhan.
"Baba's home Zeest in Khandala is very close to our home Sukoon. The festival I am most sentimental about is Raksha Bandhan and my pakao brother doesn't allow anybody to become his rakhisister! He says, 'I have only one sister and she is the only one who will tie a rakhi on me.'
"On the rare occasion that I am not in town, the only one who is allowed to tie my rakhi on him is his daughter Meghna."