'I've never been more nervous about any of my films.'
'I can't eat, sleep or speak.'
'I can barely breathe.'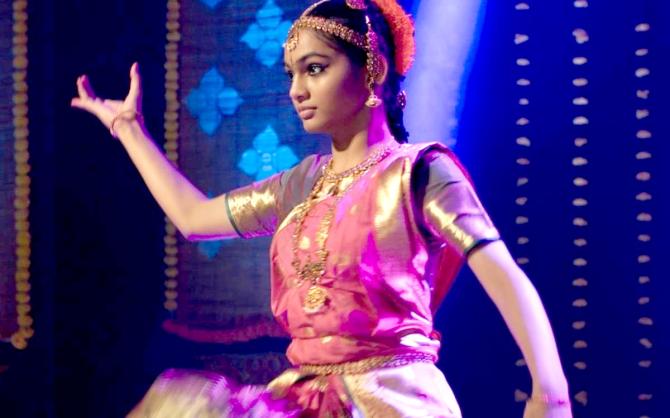 Baba Azmi turned director with the film, Mee Raqsam, and his sister Shabana Azmi can't stop raving about it.
She tells Subhash K Jha, "Mee Raqsam is a film that would have made our father Kaifi Azmi very proud."
Mee Raqsam makes me wonder why your brother Baba took so log to make his directorial debut.
We've been pushing him for years.
I am very excited that Mee Raqsam (I Dance), produced and directed by Baba Azmi and presented by me, released on the OTT platform because of its huge reach, across 190 countries.
This just could not have been possible in a theatrical release.
It's hard to believe that Aditi, who plays the central part, has never acted before.
Sixteen-year-old Aditi Subedi, who plays Maryam, was born and raised in a tiny village called Mijwan in Azamgarh, the birthplace of my father, Kaifi Azmi.
She was discovered by Baba after he had auditioned hundreds of young girls in Mumbai.
Many of them were good but what he missed was the authenticity of a village girl.
'Mitti ki khushboo,' as he says.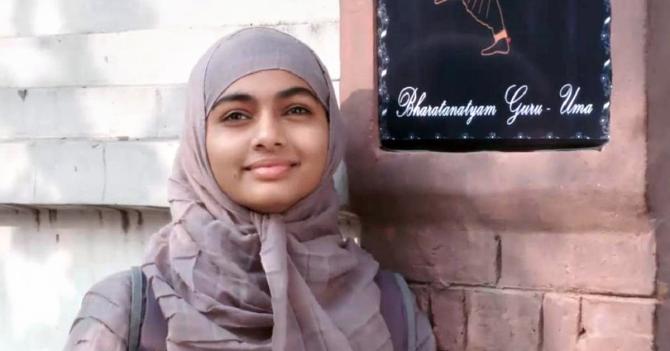 So how did Baba find Aditi?
He decided to look for her in Mijwan because he wanted to shoot the entire film there.
I had watched Aditi grow up since I have been working in Mijwan for the empowerment of the girl child and women since 2002.
I suggested he test her.
She had never faced a camera before, but she was ready to do an audition, which she shot on her phone with her sister helping her.
Then started a series of FaceTime calls between her and Baba and he decided she was his Maryam.
She came to Mumbai and practised Bharata Natyam for six to nine hours a day for three months and the role was hers.
Is she a natural born actress?
She has won accolades for her natural performance from the likes of Naseeruddin Shah and Aamir Khan.
But for me, the most thrilling thing is that she has become a role model for all the girls of Mijwan and nearby villages.
Her school Pioneer English School has waived off her school fees for this year, which is her final year, for bringing it acclaim.
For a village that is so tiny that it did not exist on the map of India, Mijwan has given hope and courage to dream to hundreds of Aditis, who aspire to make a name for themselves.
This would have made Abba so happy that it brings tears to my eyes.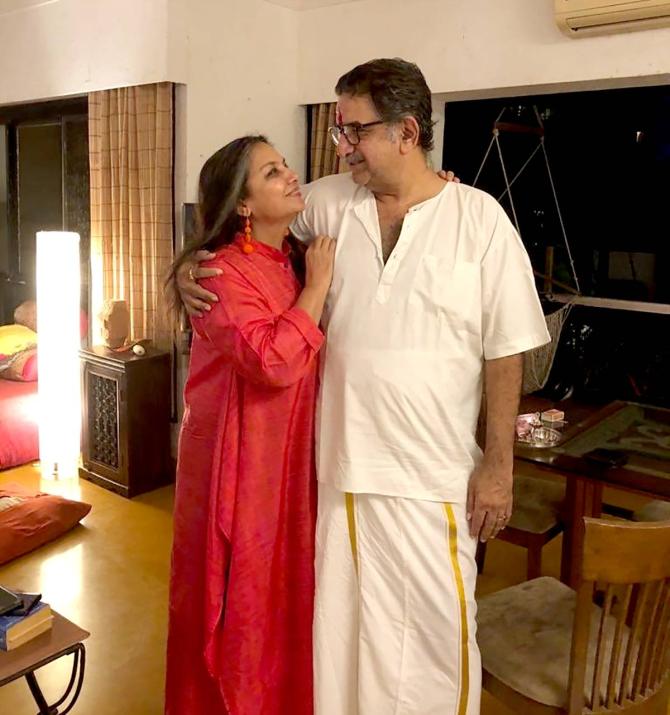 Mee Raqsam raises some thorny questions about the role of religion in segregating cultural activities.
India's greatest strength is her diversity and pluralism.
The film makes a distinction between religion and cultural heritage.
Kaifisaab used to celebrate all festivals Holi, Diwali, Eid and Christmas with a lot of joy.
It's a tradition we continue to follow and it makes me very happy that Zoya and Farhan (Akhtar) do so too.
We must stand up as a society against obscurantism and embrace our composite culture.
Naseeruddin Shah is fantastic as a staunch Muslim cleric.
Naseer has a weak back and was laid up in bed just before he had to report for the shoot in Mijwan.
I was extremely nervous because the dates were worked around Aditi's school holidays and could not be changed.
Baba went into an almost Zen-like state, kept his calm and said all will be well.
Naseer kept his word to Baba made the long journey to Mijwan. He has given an outstanding performance in the film.
I will always be grateful to Naseer for this.
What was wonderful is that his wife Ratna accompanied him and even took some impromptu classes with the girls of Kaifi Azmi school in Mijwan.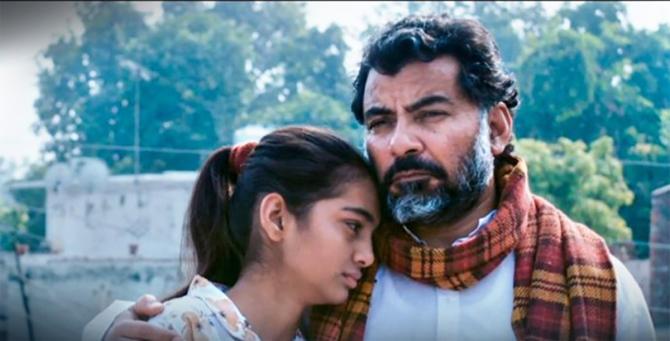 The other outstanding performance comes from Danish Hussain as Maryam's father.
Danish plays Salim, who is a small-time tailor and supports his daughter's dream, standing up against great societal pressure.
There is a particular dialogue in the film that makes me cry each time I watch it.
As Maryam starts dressing for her final performance, her father starts painting her feet with alta.
When Maryam protests, he asks simply, 'Ma hoti to kya tum unhe rokti?'
By the time they shot that scene, Danish had developed such a deep bond with Aditi that it rings absolutely true.
Danish also took tailoring lessons from Rampherji, who is the master tailor at the Mijwan Welfare Society, the NGO founded by my father which I now head.
Rampherji's stock went up greatly because he had become a consultant on a film set.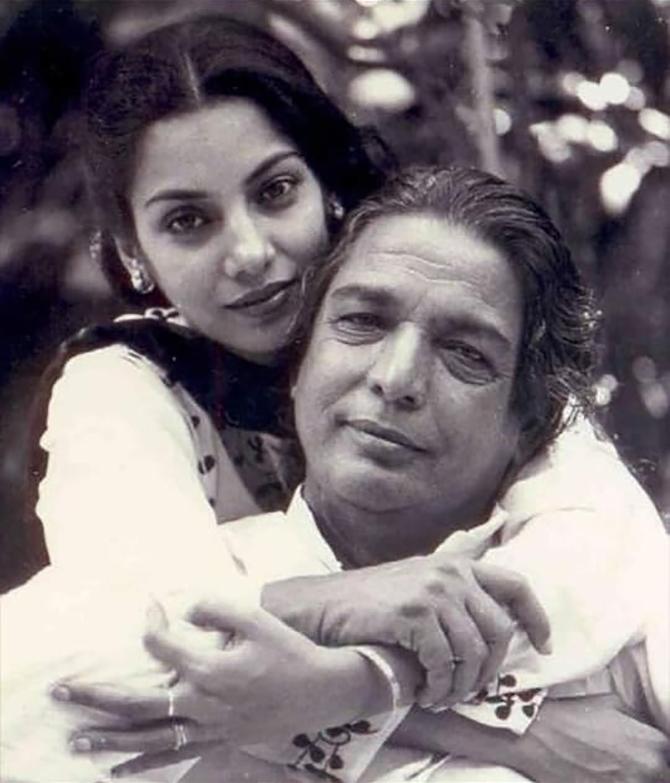 Are you excited about how Mee Raqsam will be received?
Are you kidding me?
I've never been more nervous about any of my own films.
I've knots in my stomach.
I can't eat, sleep or speak.
I can barely breathe.
Mee Raqsam is a film that would have made our father Kaifi very proud.
It was launched in Mijwan on his birthday in his birth centenary year.
There can be no greater tribute paid by a son to his father.