'People, who are greedy, are very self-oriented and cannot be team players.'
'I don't think you can be a part of great cinema if you are self-oriented.'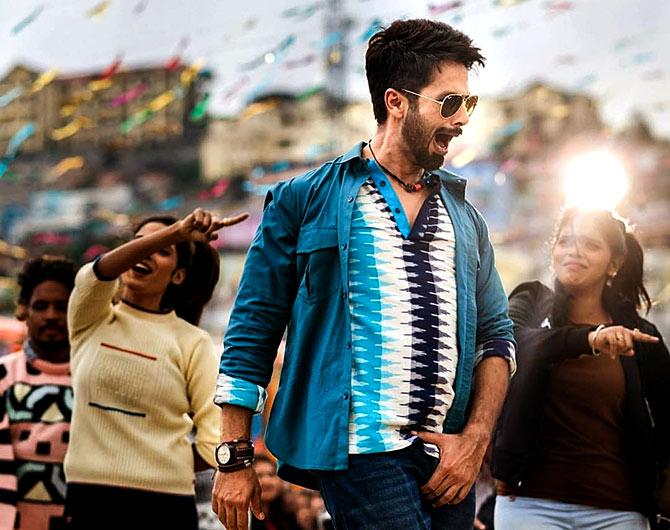 September 2018 is an important month for Shahid Kapoor.
Sasha and his wife Mira Rajput-Kapoor have a son and Zain completes his family.
The actor is also ready with his next film, Batti Gul Meter Chalu, opposite Shraddha Kapoor.
"I have dropped the line of thought that actors must play characters which are lovable, charming, heroic, etc," Shahid tells Rediff.com contributor Ramesh S.
Baby and Batti Gul Meter Chalu arrive in September. How do you feel?
Really nervous! (this interview was conducted before Zain was born on September 5).
For baby, although I have gone through that phase before, it's so strong that it always comes back with nervousness.
For film, I don't really do the same type of movies over and over again.
Along with genres, my characters and looks also change from film to film.
When we meet, it's comfortable because it's me, Shahid, talking with you and we have known each other for a while.
But in a film, it's a different person I am trying to represent, and discovering a new side of myself along with the character.
So there's always some nervousness that the audience may or may not appreciate or connect with my character.
Also, I have dropped the line of thought that actors must play characters which are lovable, charming, heroic, etc.
So now, I play characters, which are raw and unsupported by things that usually work.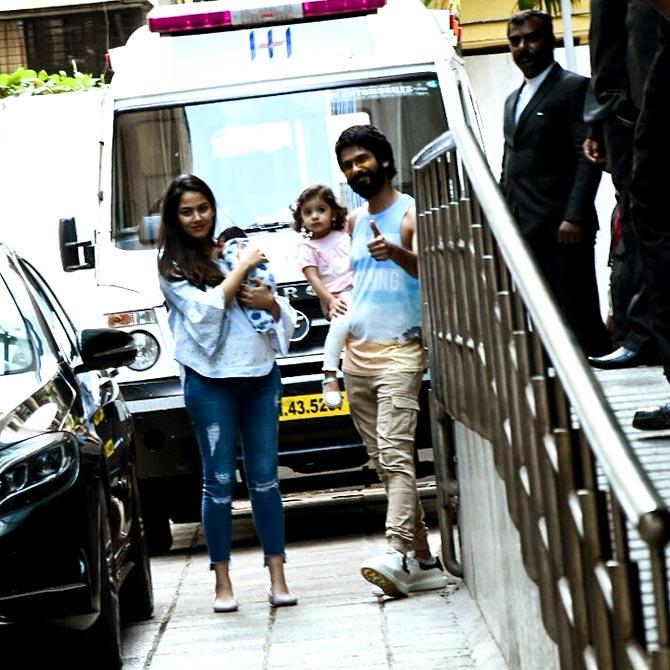 Do you like to try every genre?
Yes, and that is the definition of an actor.
There are lots of people, who are more stars than actors.
There are also lots of people, who are more actors than stars.
At the end of the day, you are putting out a product, representing yourself, and eventually, the audience will decide whether they want to view it or not.
My fundamental understanding of cinema and acting is that you should tell a new story and play a different person every time.
That's the most exciting part as a performer as well as a viewer.
How good we are at that is something we are still learning, we are getting better day-by-day because today, there's a lot more acceptance and openness to see something new and fresh.
We have all changed from being safe to being a little adventurous, especially the younger generation.
You need not be repetitive, where people start feeling you are boring.
Something that has worked today might not work tomorrow, so it's better to try different things.
But to keep doing something new is very difficult because you have no idea how it will be received.
It's a complete gut call, where you are going with the basis of instinct only.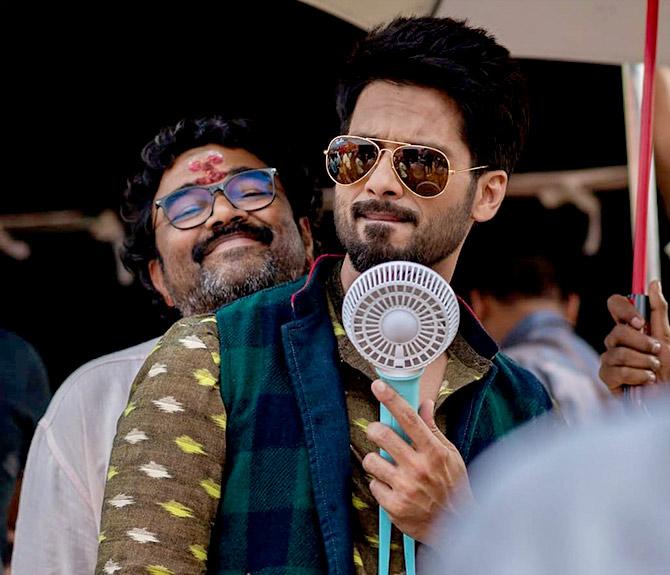 Many actors have come and gone, but you have made a position for yourself in the industry. How would you rate your journey so far?
There's a big difference between how actors view themselves and how they are viewed.
Honestly, I don't really focus on the external point of view because there are too many thoughts, opinions and perspectives, which can only confuse you.
I focus on my journey and try my best to do everything that I feel I have the potential to do.
I tap on opportunities that I believe are exciting.
I am very passionate about my work, but not greedy.
I think people, who are greedy, are very self-oriented and cannot be team players.
I don't think you can be a part of great cinema if you are self-oriented; there's has to be a sense of passion to participate in something.
When I started my career, I honestly thought I would never make it as an actor.
Whether my films would run or not was a different issue; the main concern was whether I would be offered films.
So there's a deep sense of thankfulness for the films I am doing today.
I feel very privileged and that gratitude creates passion.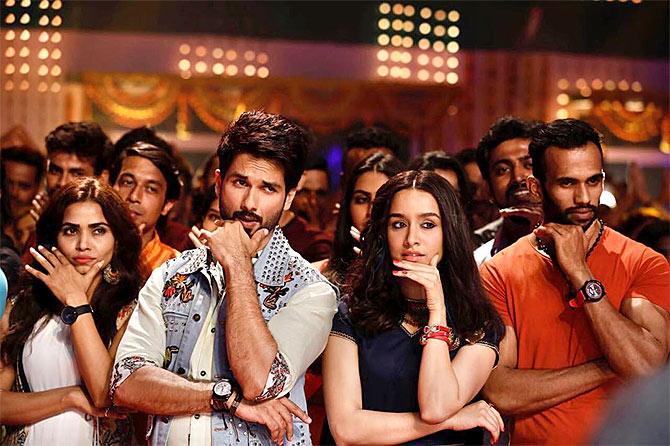 Do you think message-oriented films must always end with a proper result?
That's one of the things you hope for while making such kinds of movies.
Batti Gul Meter Chalu is a very commercial, entertaining, film, where the actual issue only comes towards the second half.
The first half is like watching any other Hindi film, where it has comedy, fun, drama, songs and much more to make you comfortable with it.
But when you leave the theatre, you will leave with the strong issue.
I hope the seriousness of the issue gets addressed and evokes that response in everybody to bring some positive change in society.
Batti Gul Meter Chalu deals with electricity theft. Did you ever get high electricity bills?
We have all faced such issues in our personal lives.
Divyendu Sharma, who runs a small family business (in the film), gets an electricity bill which is very high as compared to what he should be getting.
When he tries to address this issue with the company in the film, he has nowhere to go.
I think this is something we all face at different levels because when such unexpected higher bills come, it throws off your monthly budget.
Today, I have a comfortable life, but there was a time where I was living a very simple middle class life.
An electricity bill for me was like hell, which would throw me away back a couple of months.
So it is a very real issue, which is mostly faced by the self-employed, along with residential people, which is a large part of our country.
I think most of these people feel frustrated about the fact that they cannot fight the system and eventually, get bullied into paying that higher bill because electricity is a fundamental need.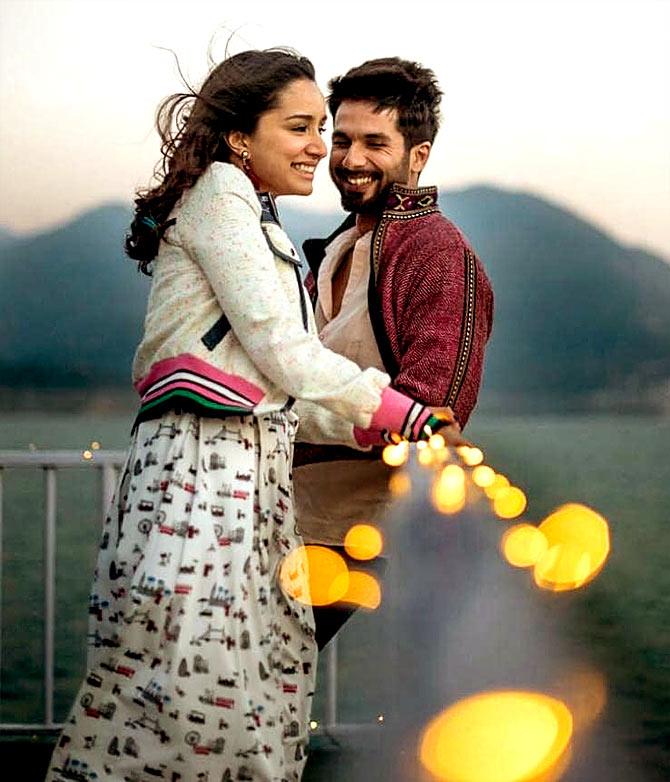 How accessible are you to work with newcomer directors?
I am very accessible because I don't have stipulated guidelines or select a fixed type of movie, or even work with certain clans or teams where people tend to repeat themselves.
I work organically because I don't have any fixed method.
I simply do anything which is likable.
There must be something to excite me enough to take up the project.
Are you excited enough about the remake of the Telugu drama, Arjun Reddy?
I saw the original and really liked it.
It is very well performed and directed, even though I wondered why the film is being remade if the original is so great because remaking sometimes turns out bad.
But as an actor, it was offering me with so much opportunity to do something exciting and challenging.