The latest updates from Tamil film industry.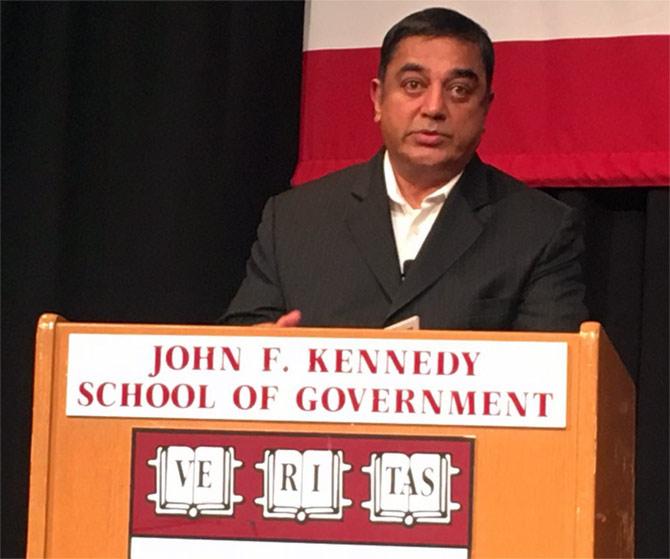 Kamal Haasan has been in the United States since the beginning of February, and has faithfully kept his fans informed about his activities through Twitter.
One of the first events he attended in the US was the annual India Conference of the Harvard Business School on February 6, where he was invited to deliver a keynote address on Freedom of Speech.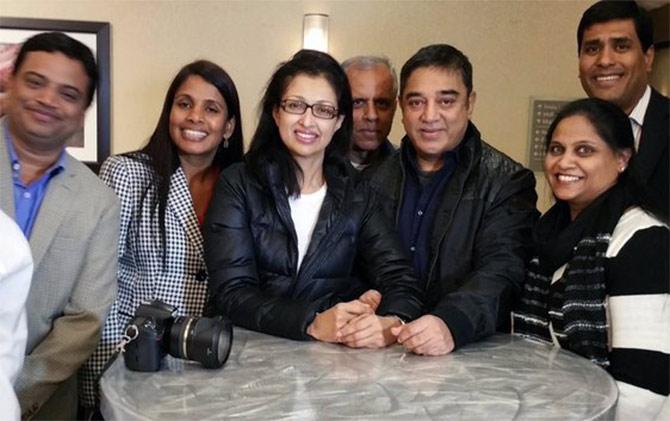 He also made time to attend an initiative for cancer care and awareness, where he was seen along with his partner and actress Gautami Tadimalla in Dallas.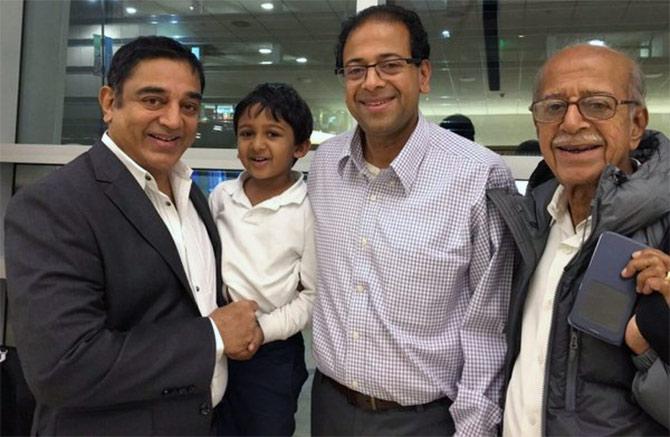 Later, he made a brief stop at San Jose to meet his extended family.
'All Haasan boys except. Mr Charuhasan. RtoL. Chandrahasan Nirmal Haasan Siddharth Haasan and Me K.Haasan. San Jose,' Kamal tweeted. In the photograph, the actor is seen with his older brother Chandra Haasan, his son Nirmal and grandson Siddharth.
The week also saw Kamal interact with the Indian techies at the Google headquarters in Boston.
He wrote, 'Googling the Google & managing some googlers. Was at the heart of @google & there was so much of it there @YouTube.'
The actor is also believed to have finalised the locations for his next Tamil-Hindi bilingual, which is to be entirely shot in the United States.
***
Rajinikanth inaugurates store at Malaysia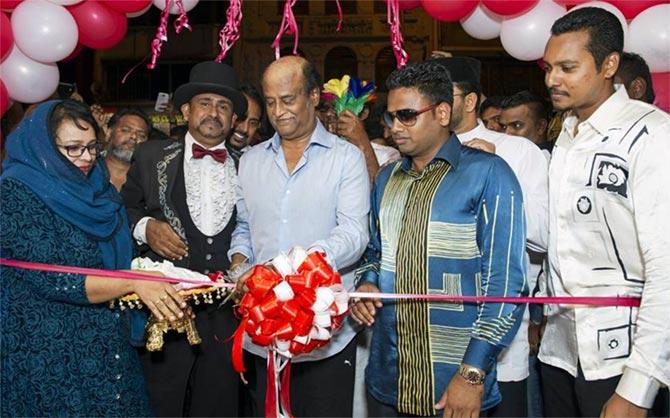 Social media is rife with news that superstar Rajinikanth inaugurated a showroom at Malaysia belonging to one of his hardcore fans.
This is a first for the actor, who has never endorsed a brand in India in a career spanning nearly four decades.
Rajinikanth, however, made an exception for Abdl Malik Dastageer, his longtime fan and incidentally also the distributor of his upcoming venture Kabali, for which he is currently shooting in Malaysia.