'T-Series is doing 40 films and I am doing only one. There lies the answer.'

After making a splash in her first film, Ab Tumhare Hawale Watan Saathiyo way back in 2004, Divya Khosla wed T-Series owner Bhushan Kumar, became Mrs Divya Khosla Kumar and quit acting.
Years later, she directed two feature films, Yaariyan and Sanam Re, along with a few music videos.
Seventeen years after her first film, Divya returns to acting with Satyamev Jayate 2, opposite John Abraham.
Even as Divya 'waits' for more acting offers, one wonders why she doesn't ask her husband -- who produces several films every year -- to make movies for her.
"When I look back at my journey, I feel that whatever is written, whatever is destined will happen. Nobody can stop it," Divya tells Patcy N/Rediff.com.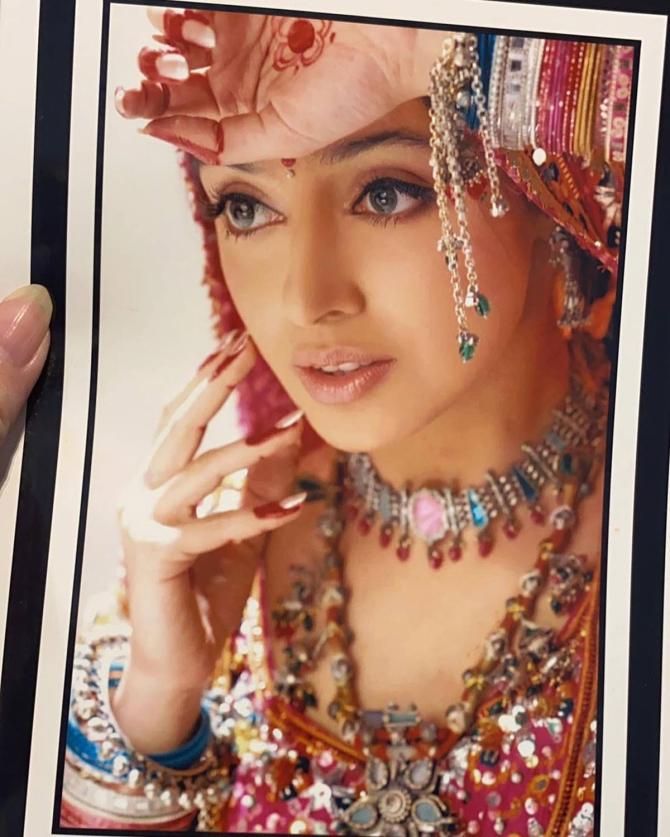 You have come a long way from when we met for the first time in 2004 when Ab Tumhare Hawale Watan Saathiyo released. Since then, you have directing feature films, short films and music videos. How do you see your journey?
When I came to this city, I was just 17.
I didn't come here to be an actor or director.
I shifted here because I was modelling in Delhi and there was limited scope there. I thought the opportunities would be better here.
Within six months of moving here, I got a big film like Ab Tumhare Hawale Watan Saathiyo, where I was paired opposite a huge star like Akshay Kumar.
I was really young and raw. I knew nothing.
I realised there's so much to learn because nobody in my family is from this industry.
So I decided to go behind the camera, learn direction, cinematography and editing. After that, I started directing music videos. I did a lot of them.
I directed my first film Yaariyan. It was a superhit.
In 2016, I did Sanam Re after which I was getting good offers for direction.
But I decided that I should put a full stop to direction and and start looking for acting opportunities.
From 2016 onwards, I was on the lookout for a good movie, where everything fit according to what I have in mind.
I wanted a strong role.
A good director.
The actor opposite me should also be good.
It took me three years to figure it out myself.
So when Milap (Zaveri) approached me in 2019, my only request was that it has to be a strong part.
He convinced me that it was a meaty role.
When he narrated it to me, I was thrilled because it was opposite John Abraham and he's a superstar.
Milap was directing it and he has his own fan following.
Everything just resonated so well.
I am thankful to God for answering my prayers of three years.
The way my destiny charted out, I just acted in one film and I never really got the opportunity to prove myself as an actor.
I think the real opportunity is now.
Usually, when actresses get married, they settle down in family life. But you decided to get into direction. How did that happen?
As a creative person, I feel unsatisfied.
I feel there's so much of untapped potential within me.
When you're creative, and you feel this potential inside you, you can't sit still until you feel you're satisfied.
That hunger to learn more kept me going.
I'm still on that journey of growth and learning, but I feel more confident.
I am glad I picked up my part of Vidya in Satyamev Jayate 2. She's a politician. I am happy with the way I portrayed her.
My director is happy with my work; he is my first audience.
But when there is John Abraham in the film, you must have asked, 'Do I have enough to do in this?'
Yes, that was my first question.
When Milap and Monisha (Advani, co=producer) called me at Emmay Entertainment's office for our first meeting, I asked this question.
Milap guaranteed me that.
I feel so happy that I trusted him because when I see Vidya on screen, the way he has presented her, she is so strong and dignified, even I couldn't think of presenting myself like this on screen.
He has given me such strong dialogues.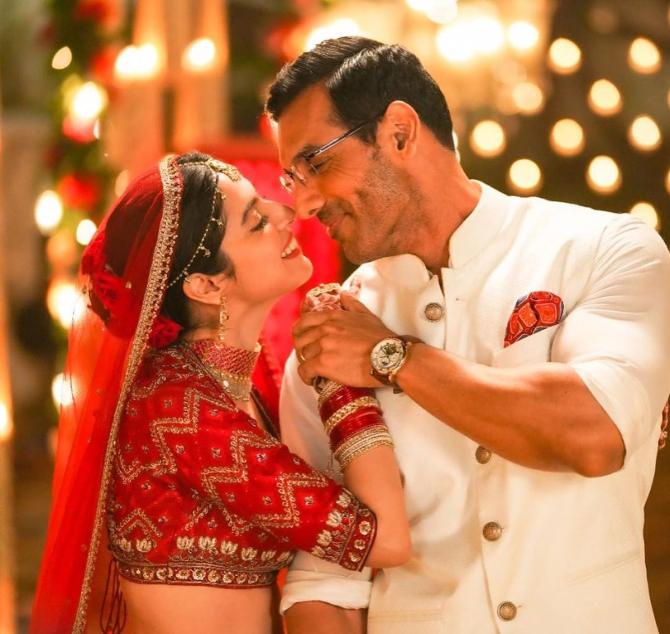 How was the experience working with John Abraham?
It was very nice.
We shared a good friendship off screen.
He did not make me feel like a newcomer or a new addition to the Satyamev Jayate series.
He made me feel very comfortable.
When he saw me performing, he told me, 'Now don't go in any other direction. Just put your heart and soul into acting.'
He was very happy to see me perform so well. He was so encouraging.
Our chemistry translated on screen.
You did some action sequences too.
When I performed the action scenes, the action master told me to do more action films.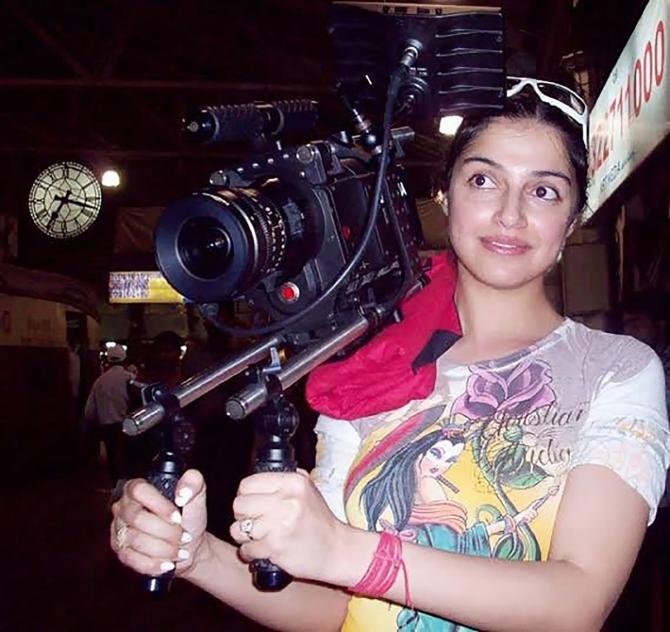 Have you been approaching people for work?
I know everybody so I don't really go around approaching people for work.
But from 2016, when I decided I wanted to act again, I did convey to a few people that I was looking for acting opportunities.
I really hope that after Satyamev Jayate releases, film-makers will see me in it and give me offers.
I feel people are reluctant to approach me, I don't know why.
What kind of roles are you looking for?
It's very important for me to do strong parts.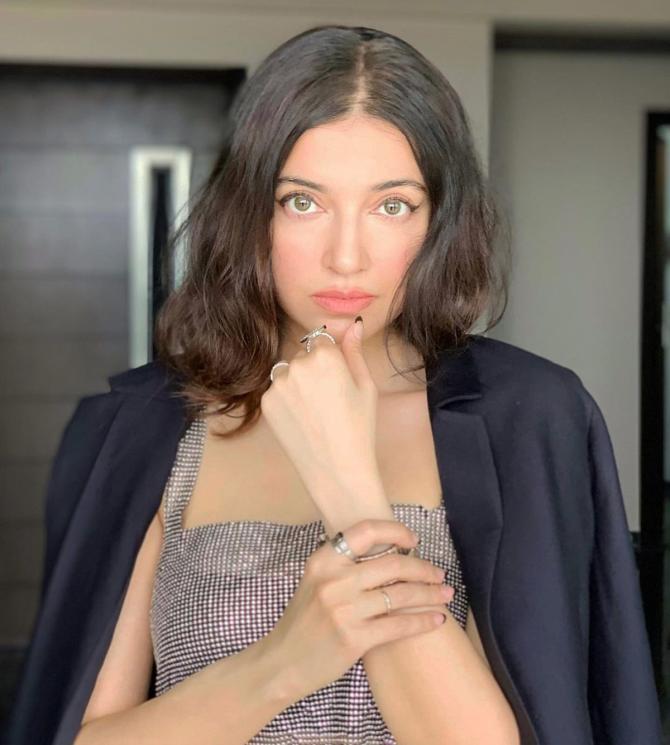 You are very active on social media. Do you handle your social media account yourself or do you have a team? How does social media help an actor?
I do it myself. I don't feel comfortable if someone else is writing for me.
I think it's very important for actors to have a connect with the audience.
Like, for example, recently I did a couple of music videos like Yaad Piya ki Aane Lagi and Teri Ankhon Mein. We connected so much with the audience through social media.
I felt very motivated and encouraged.
Now that I am acting again, I need to connect with my audience in a big way.
Social media provides that connection.
Though I still feel that social media doesn't completely justify the way I am. It's too glamorous. In real life, I'm really simple and down-to-earth.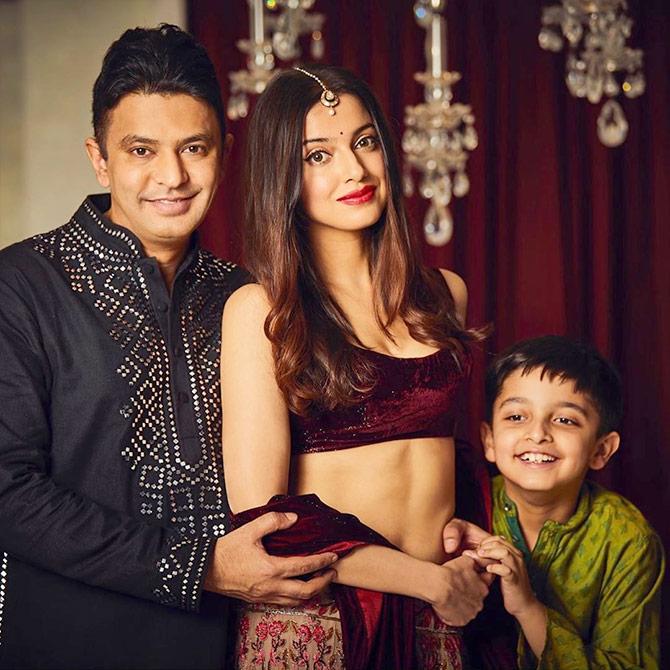 What are you working on next?
I hoping to get more opportunities.
I am waiting.
But then your husband and T-Series chief Bhushan Kumar can make a film for you.
Only if that was possible!
Right now, T-Series is doing 40 films and I am doing only one. There lies the answer.
You should fight...
Fighting doesn't help.
I want my own career chart -- the way things have worked out for me so far -- like I did one film, then I was not acting and now suddenly, I am acting again.
When I look back at my journey, I feel that whatever is written, whatever is destined will happen.
Nobody can stop it.
Neither can anybody bring it to you.
It will come from above.