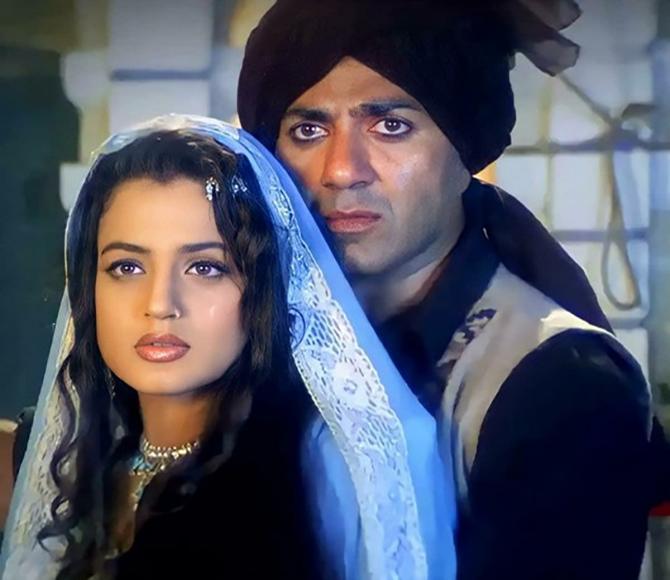 Anil Sharma's Gadar: Ek Prem Katha created history when it released in 2001.
Not only was it the biggest blockbuster of all time then, it did more business than the Oscar-nominated Lagaan, which released on the same day.
Now, Gadar Producers Zee Studios are all set to re-release the film a few months ahead of its sequel, which opens in December.
The original Gadar: Ek Prem Katha has been re-mastered at a cost of Rs 2 crore (Rs 20 million).
Not only that, the newly enhanced viewing experience will have extra scenes that were not a part of the film when it originally released.
Zee will release the fresh version of Gadar in a select number of theatres on Friday, June 9. The number of shows will increase as per the response to the film.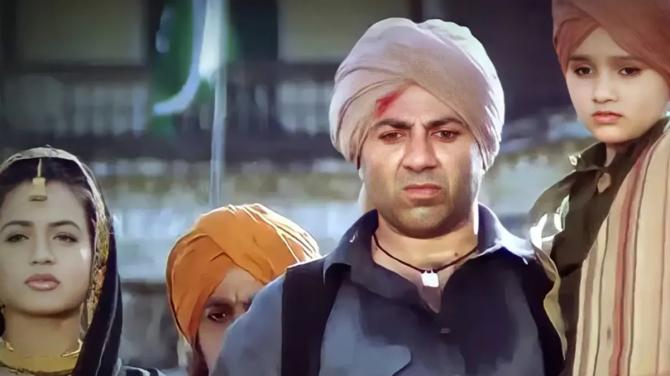 Gadar tells the story of Tara Singh (Sunny Deol), a Sikh truck driver, who falls in love with Safeena (Ameesha Patel) and marries her. When she migrates with her parents to Pakistan during the Partition of India, Tara Singh follows her to get her back.
During a conversation with Sunny Deol, he said he had never worked in a film that had the emotional impact as Gadar: Ek Prem Katha.
Twenty-two years later, it would be interesting to see how a new generation of audience reacts to this tale of timeless love.