'I am sure he will get it now.'
'In our country, we value our most valuable people after they are gone.'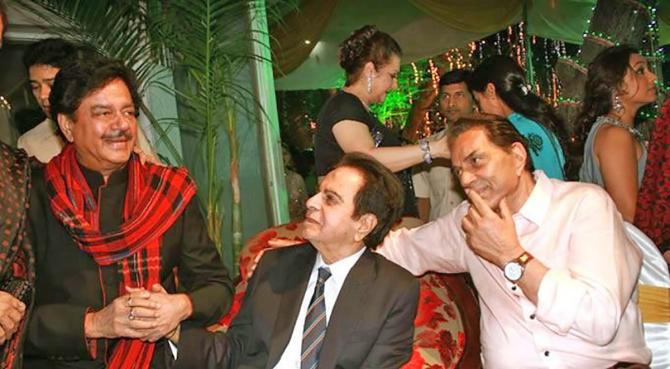 "Is there an Indian actor, who is not a fan of Dilip Kumar?" Shatrughan Sinha asks Subhash K Jha.
"He was beyond a legend... yeh legend-vegend icon-vicon toh kayee ke bare mein bolte hain marne ke baad (so many are called legends and icons after they die). Yusufsaab, my favourite, was beyond these ghisa-pita descriptions.
"We all knew the end was coming, but when it came, we were unprepared to let him go. He was too precious. But he was suffering immensely in his last years. I'd say death has come as a relief and a release to this great man, the greatest actor of Indian screen whom everyone from Manoj Kumar to Amitabh Bachchan to Shah Rukh Khan sought inspiration from."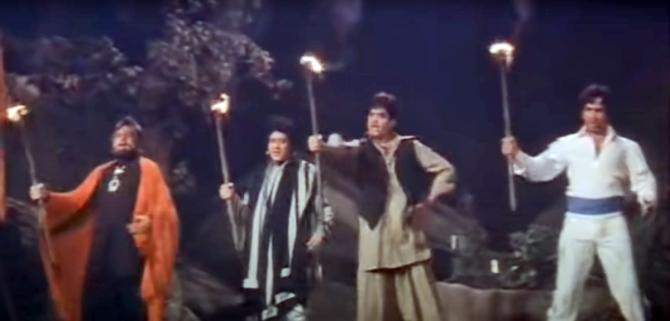 Shatrughan Sinha looks back at the film he did with Dilipsaab: Kranti.
"Kranti was an immense experience. Manoj Kumar had earlier offered me Shor, the role that Premnnath did. But I couldn't do it because Manojsaab needed more dates than I could give," he says.
"In Kranti, I got to work with Dilip Kumar and Manoj Kumar, who is the greatest Dilip Kumar fan in the world. I thought Manojsaab would be too awed to direct the Thespian. Dilipsaab also had the reputation of directing the director. But when it came to Manoj Kumar, Dilipsaab listened to his directorial instructions very carefully and followed them minutely."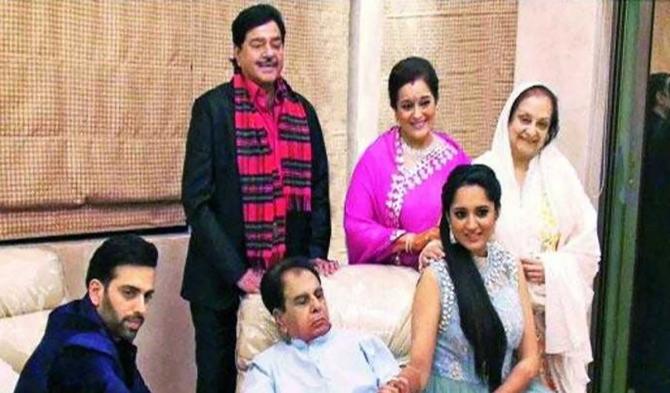 "I had many powerful scenes with him in Kranti. Dilipsaab was very fond of me. He would ask me, 'Tum itna late kyon aate ho?' referring to my infamous punctuality.
"I would reply, 'Sikha kisse hai, the greatest acting institution of India.'
"I could take liberties with him which none dared.
"When in Kranti, we we were supposed to shoot that famous confrontation sequence on the ship, I reached at 5 pm for a 2 pm shift. My heart sank like the ship when I saw him leaving waving goodbye to me from his car with a smile. The next day, I came on time."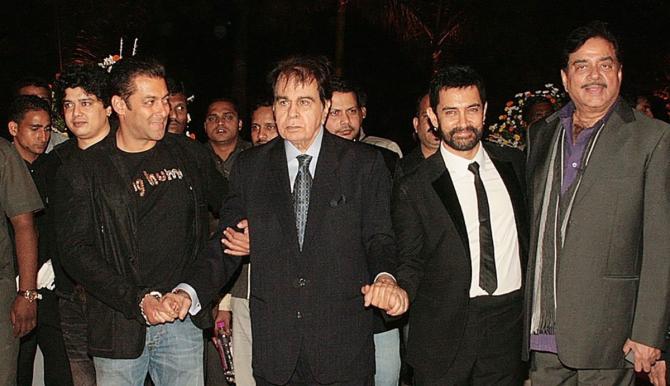 Shatruji says his heart reaches out to Saira Banu.
"I've never seen a more devoted life partner than Sairaji. She gave up everything, her career, social life and other responsibilities to look after Dilipsaab. Hats off to this exemplary spouse. Today, when marriages are breaking up at the drop of a hat, Sairaji stands tall and admirable."
"Dilipsaab is the true Bharat Ratna of Indian cinema," he adds. "I wonder why he didn't receive it in his lifetime. I am sure he will get it now. In our country, we value our most valuable people after they are gone."