'I'd love to work in India again, but it seems there isn't much for me to do there right now.'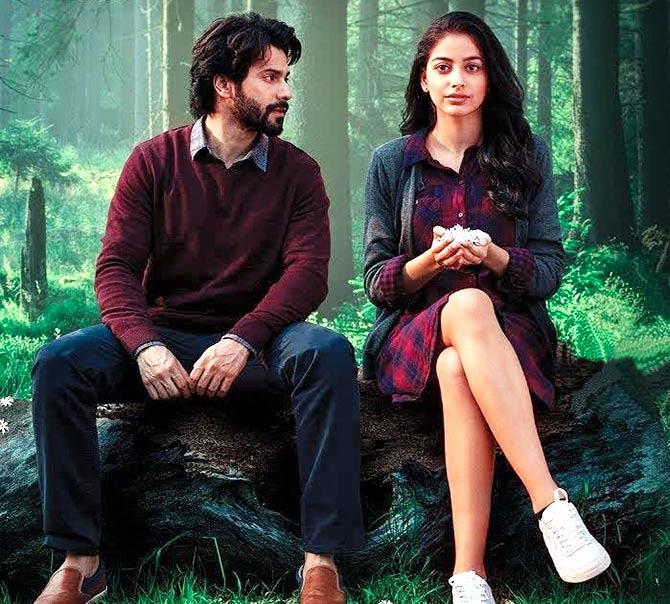 Why has pretty, petite, Banita Sandhu, who was seen with Diljit Dosanjh in his recent music video, vanished from Mumbai in spite of her impressive debut in Shoojit Sircar's October?
One reason is, of course, the nature of her role.
In our country, any actor who is inert on screen is seen as a non-performer. Banita's effort that went into portraying the comatose young woman in October, with each twitch of the eye and lip medically monitored, went unnoticed.
"I wish more people had seen the effort that went into the performance," Banita tells Subhash K Jha.
"I have been interviewed where I have been asked why I don't have a full-fledged role in October. My answer is, 'Well, I did have a full-fledged role. I am glad my team and I made it look so simple because it really wasn't'."
Right now, Banita is busy with assignments in her native United Kingdom.
"There is nothing for me in Mumbai right now. Since I am working in London, it makes more sense for me to be based here than in Mumbai," she says.
Banita visited Mumbai in August. "But there was no work for me at all. I was keen for something to work out. I came back to London disappointed. I'd really love to work in India again after October, but it seems there isn't much for me to do there right now."
"So I'd rather make myself more useful here in the West trying more successfully for representation on screen."
"My biggest problem is PR," she says. "I like to focus on my craft rather than promoting myself. But even Varun Dhawan (her co-star in October) told me that to survive in the film industry you have to be business-like. If it helps me get work I would consider improving my PR relations in Bollywood."