Giorgia Andriani is an Italian model and actress.
When Sanjay Kapoor hosted a party on the weekend, close friends of Sanjay and his wife Maheep Dhillon Kapoor turned up -- Arbaaz Khan, his brother Sohail Khan and his wife Seema Khan, Amrita Arora Ladak, whose sister Malaika was once married to Arbaaz, among others.
Also at the party was Giorgia Andriani, Arbaaz's girlfriend.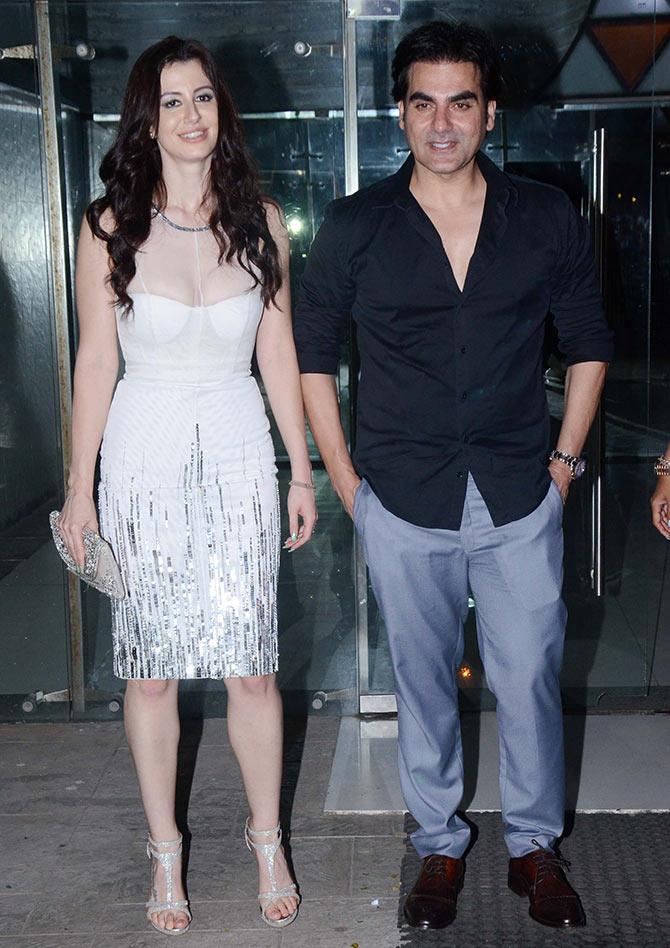 Giorgia and Arbaaz.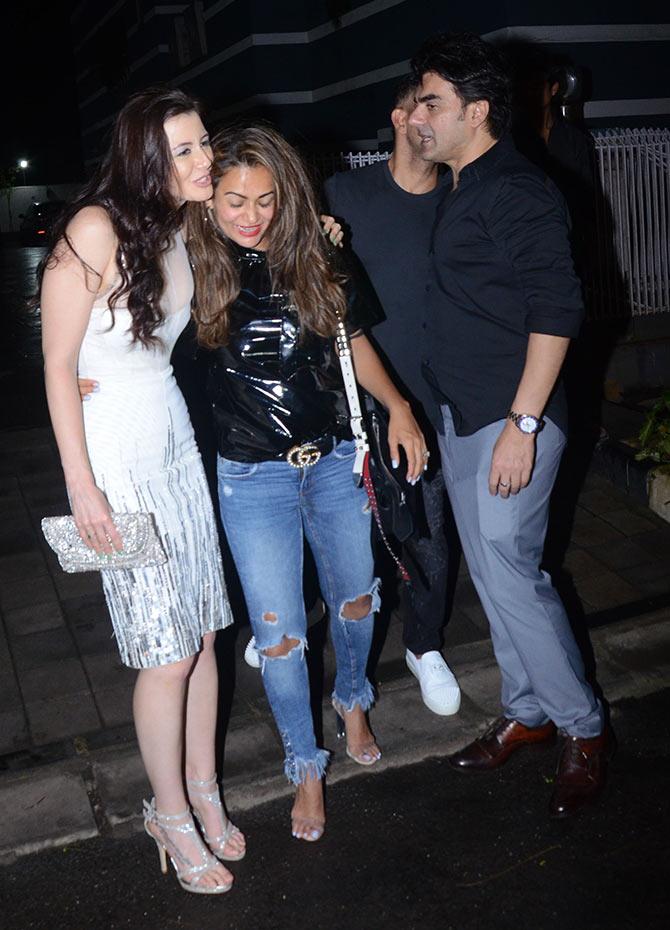 Giorgia seems to bond well with Amu.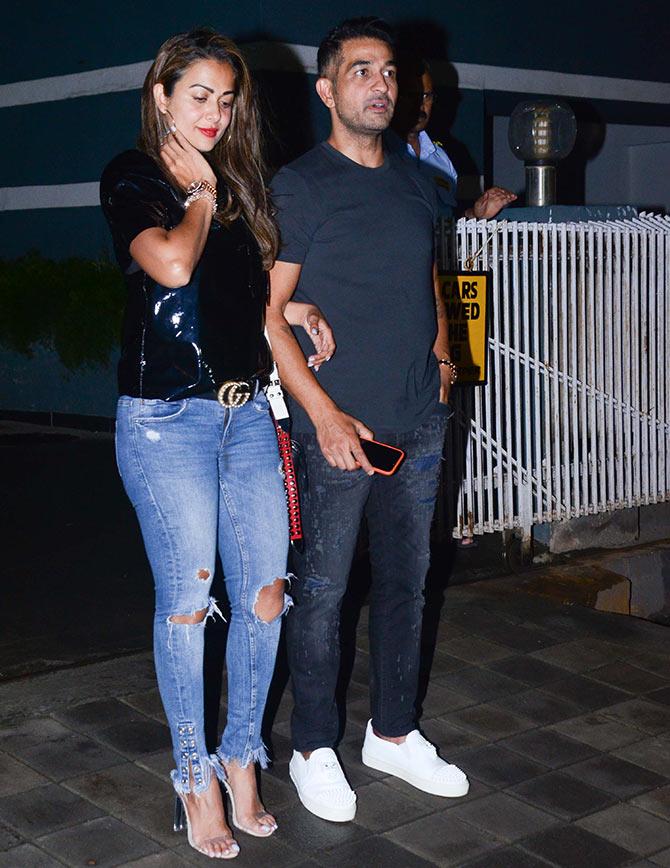 Amu and her husband Shakeel Ladak.
Sanjay and Sohail.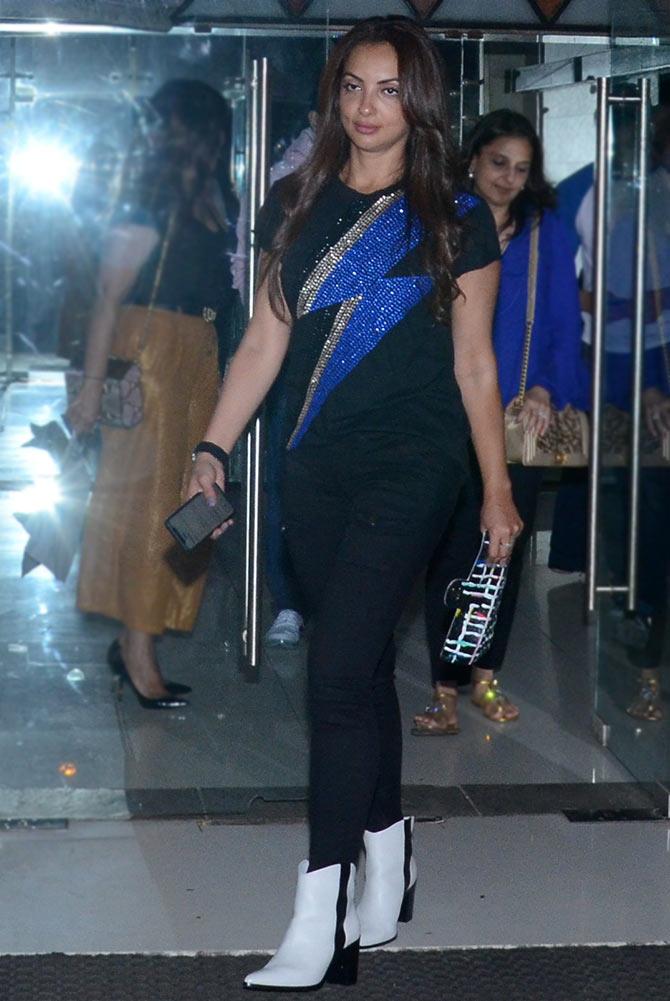 Seema and Maheep are close friends.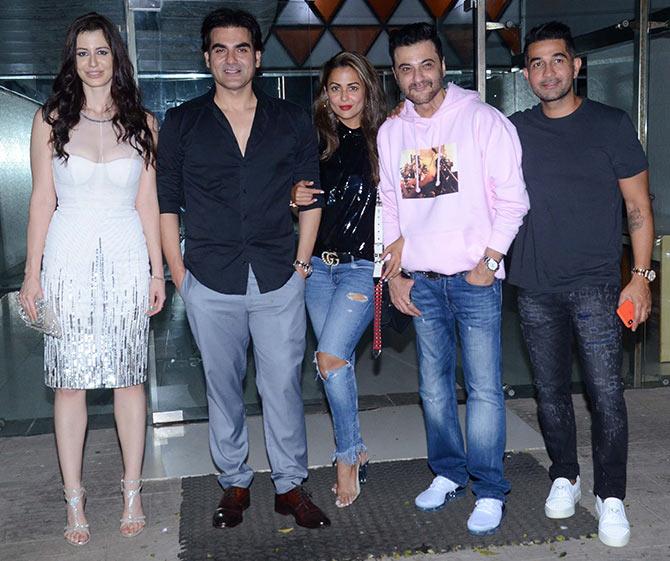 The folks at the party.