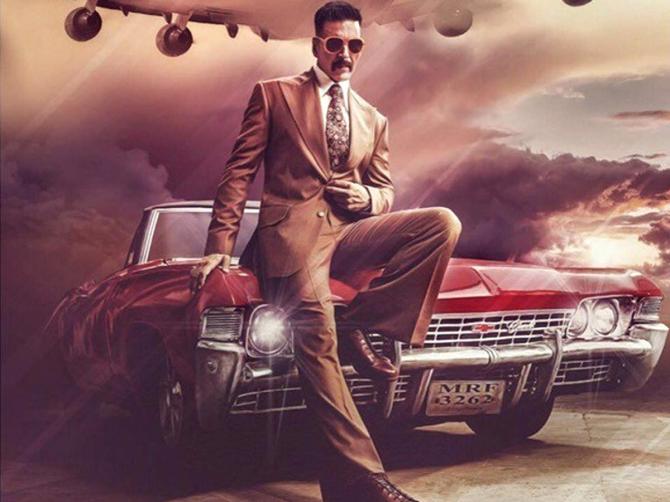 Any mention of 1970s fashion and bell bottoms will top the look. The flared pants trend took the style conscious by storm through the flower power decade and Bollywood was sure to rock it in style.
And though Akshay Kumar's latest, called Bell Bottom, is a political thriller, the actor sports the look to the hilt.
Sukanya Verma looks at the coolest endorsers of bell bottoms in Bollywood.
Kabhi Kabhie
Bell bottoms made a perfect fit for Rishi Kapoor and Neetu Singh's youthful, spirited romance through hits like Khel Khel Mein and Kabhi Kabhie. There's no doubt the two played a major role in popularizing the fad back in the day.
Parvarish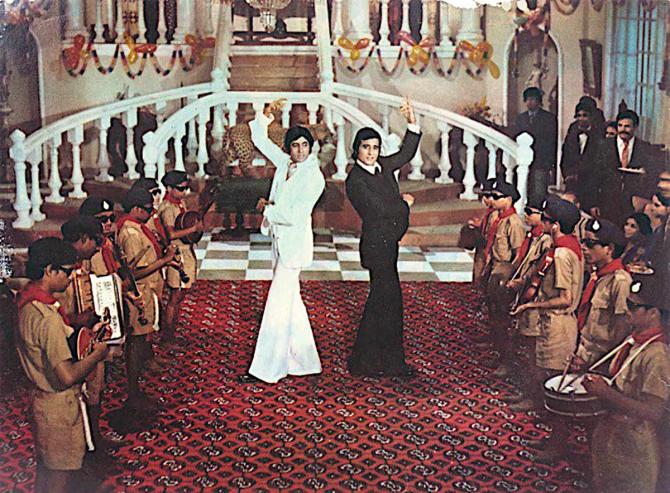 Amitabh Bachchan and Vinod Khanna, two of the biggest dapper dressers of Hindi cinema, made sure to check off bell bottoms from their list. And how!
Yaadon Ki Baarat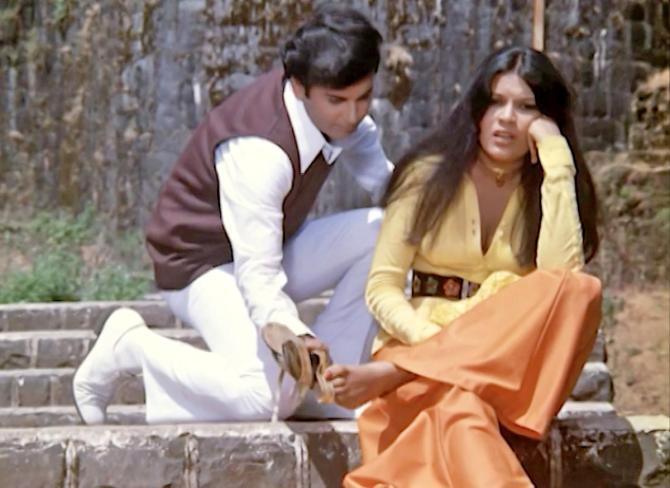 From bikinis to bell bottoms, Zeenat Aman championed the cause of fashion all through her peak.
Trishul
Ever so suave Shashi Kapoor looks perfectly home in his spiffy white bell bottoms as does Hema Malini otherwise known for her shuddh desi avatars.
Aa Gale Lag Ja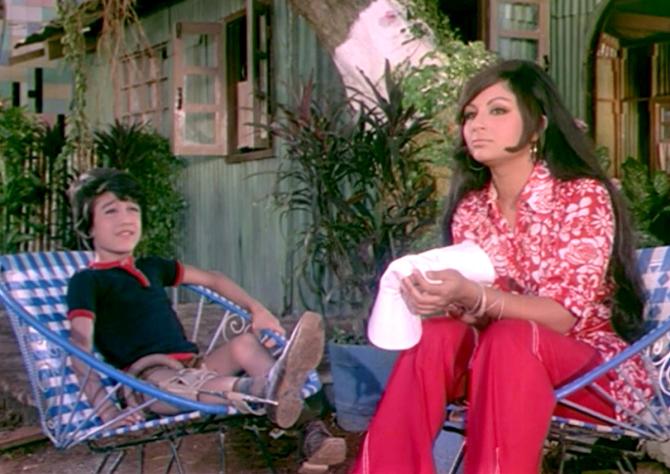 Sharmila Tagore joins the bell bottom bandwagon for Manmohan Desai's musical melodrama.
Om Shanti Om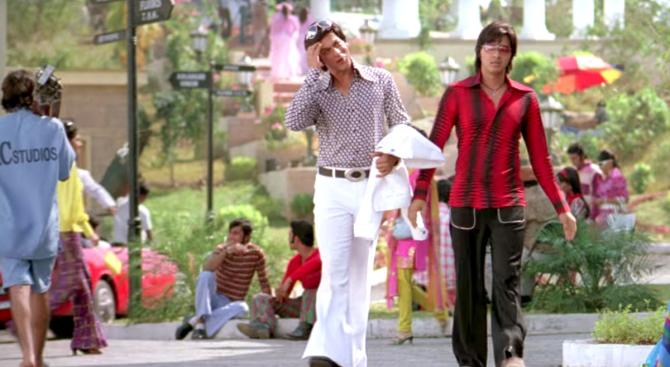 Shah Rukh Khan and Shreyas Talpade pay rich ode to the retro decade in a kitschy 1970s look. Of course, they are sporting bell bottoms.
Action Replayy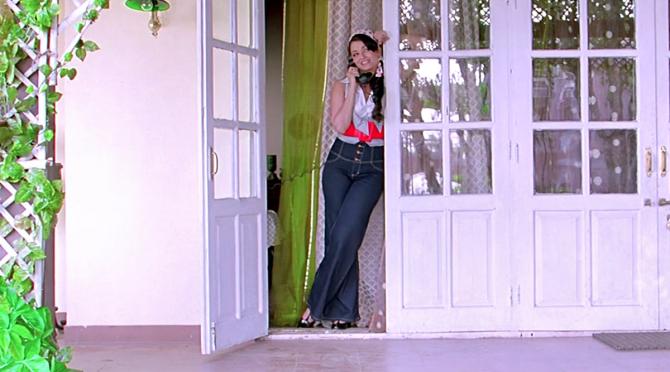 Ash gives the trend a chic spin her denim bell bottoms to play a brat making hell for Akshay Kumar's loon in this Back to the Future rip-off.
Deepika Padukone at Cannes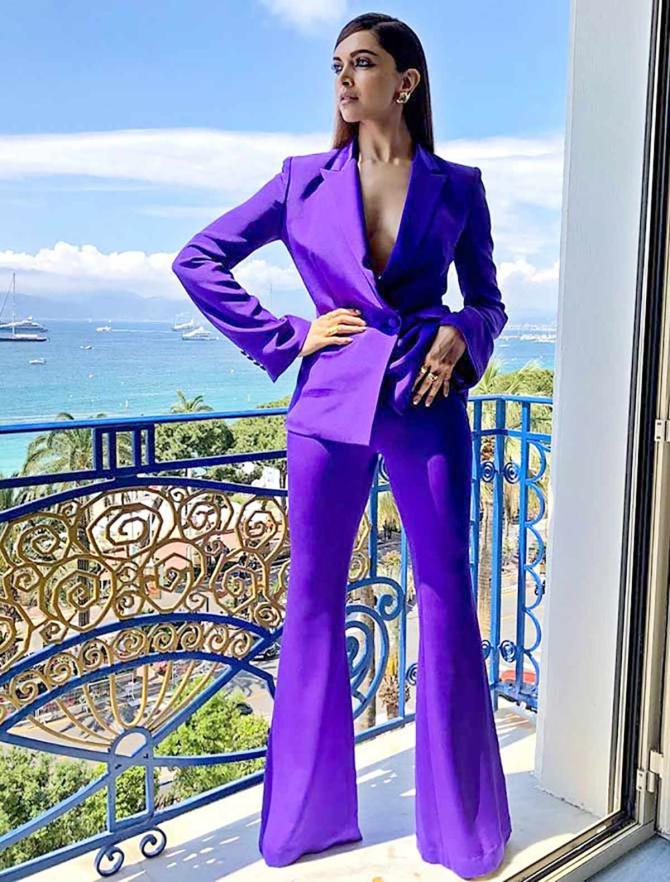 Trust the leggy beauty to make a statement in her flared trousers and blazer look while out and about in Cannes.
Malaika Arora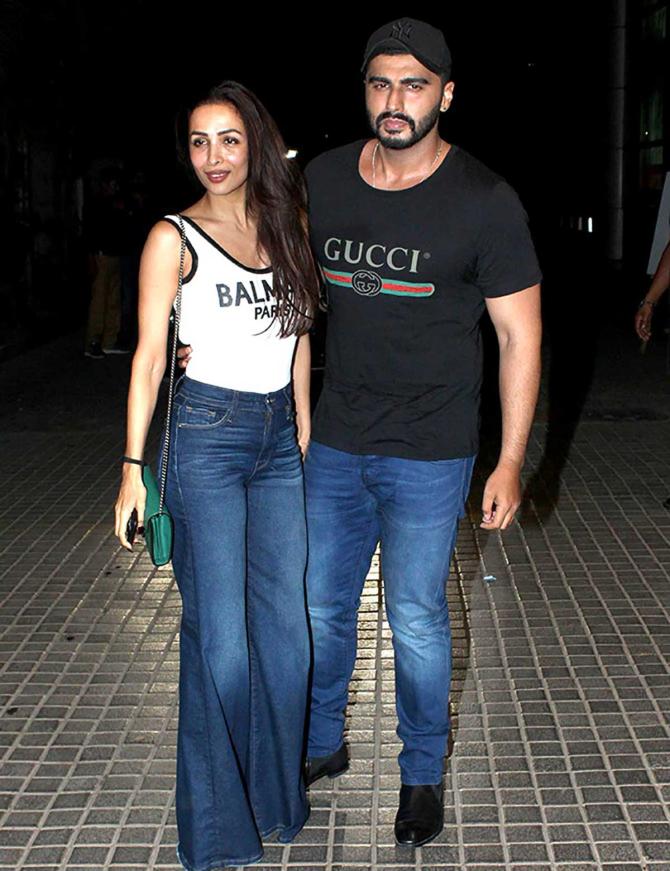 Her fashion is always on point and Malaika looks every bit the fashionista to mark the retro trend's bold comeback.