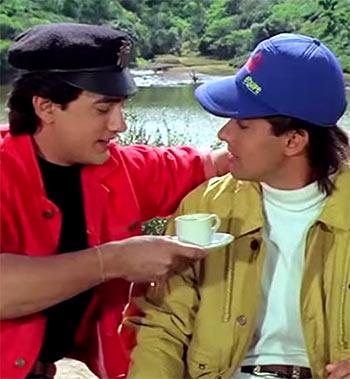 List your choices right here!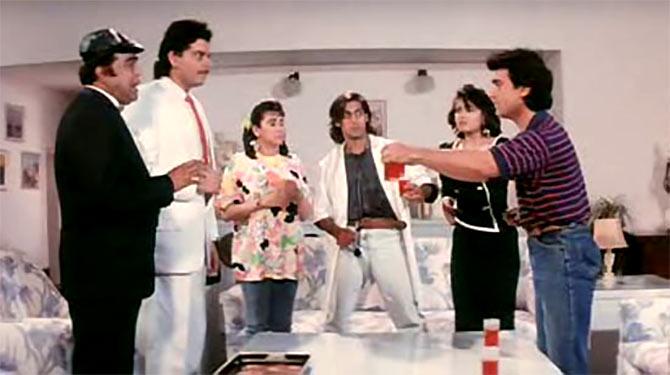 IMAGE: Viju Khote, Shehzad Khan, Karisma Kapoor, Salman Khan, Raveena Tandon and Aamir Khan in Andaz Apna Apna
Andaz Apna Apna is probably one of the most popular movies ever made, and we have 20 reasons to prove that.
Now, such films are best left untouched but when we heard that it's going to get a sequel, we couldn't help but wonder which actors would do justice to it.
If reports are to be believed, the film will be produced by Phantom Films, and will have one of its founders -- Queen director Vikas Bahl or Lootera director Vikramaditya Motwane directing it.
Who do you think should play its iconic characters -- Aamir Khan's Amar, Salman Khan's Prem, Shehzad Khan's Bhalla, Viju Khote's Robert, Paresh Rawal's Ram Gopal Bajaj/ Teja, Shakti Kapoor's Crime Master Go Go, Karisma Kapoor's Karisma and Raveena Tandon's Raveena.
List your choices right here!