'To further her story, Kangana has used a dead person and a suicide case.'
'She should be ashamed of herself. Ashamed.'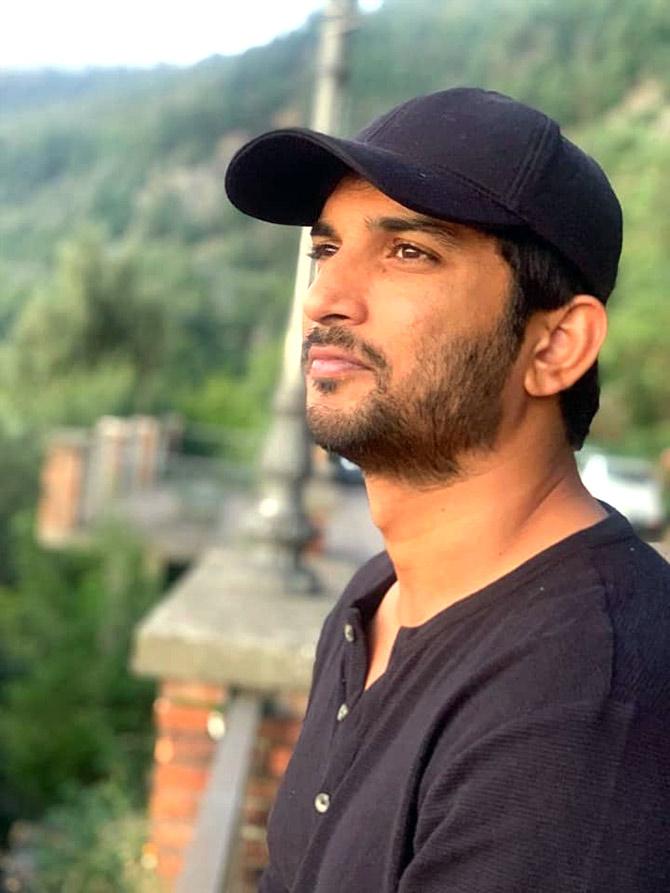 Komal Nahta -- the wellknown observer on all matters Bollywood -- had a spat with Times Now anchor Rahul Shiv Shankar during a discussion on nepotism in Bollywood on Monday night.
The video went viral as the topic is a hot button issue after Sushant Singh Rajput's shocking suicide.
""There are four idle minds in Bollywood which have become the devil's workshop, and they are saying that outsiders are not welcome in Bollywood. But that does not mean outsiders will not come and make it big here," Komal tells Syed Firdaus Ashraf/Rediff.com.
Your spat with Rahul Shiv Shankar has gone viral. Were you reluctant to appear on the Times Now channel?
There were too many debates on different news channels.
My time was clashing with another channel to whom I had committed.
They first asked me to come at 8 pm and I said yes. But then they changed the time to 8.30 pm.
So I said no.
They requested, saying, please, please, and they told me I will be free by 8.50 pm, so that I could do an interview on another channel.
At that time, they only asked me what my view on nepotism in Bollywood was.
I said nepotism exists in every industry.
They said oh, lovely, lovely, very nice.
When I went on the show, Rahul Shiv Shankar had no manners. He asked me, do I understand the (film) industry?
I have given my life to the film industry; I was born in the industry (his father Ramraj Nahta was a well-known producer).
I have given 30 years of my life to the film industry although I am a chartered accountant by qualification.
So I tweeted and said, I give him an open challenge to come and discuss the film industry.
Let the world decide who has common sense and who doesn't.
He was talking of exclusivism in Bollywood, which is a norm, and this has come up after Sushant Singh Rajput, considered an outsider to the industry, committed suicide.
I told him that exclusivism or nepotism, groupism or camps exists in every industry.
To that level, it exists in Bollywood too.
He said he did not understand the difference.
Really!
It is not that I do not understand the difference, but I was not toeing Rahul's line. That is the problem. He calls it a debate, but his agenda is clear.
He wanted me to participate in the debate, but did not give me chance to talk on his show.
Does he understand journalism?
People are blaming Bollywood's influential families for Sushant's death.
There are four-five people in the industry who have taken it upon themselves to paint the industry black.
They are thankless people.
They are what they are because of the film industry and in the public eye, they are painting the industry as a place where there is only evil.
Which industry survives if only there is evil?
There is good and bad in every industry, including the media industry.
These channels will do anything for TRPs and they fool people like us by calling us before and saying, yes, very good stance. But on the show, there is a different picture.
It means they just want someone to complete the debate, but your agenda and conclusion is already set.
Therefore, I was looking like a fool sitting there with five people shouting, and I was trying to negate five people together.
But you didn't look like a fool on social media. People have supported you.
Exactly.
I told them that people, who know me, know my honesty and integrity.
I have my own channel and don't need a certificate by Rahul Shiv Shankar on who I am.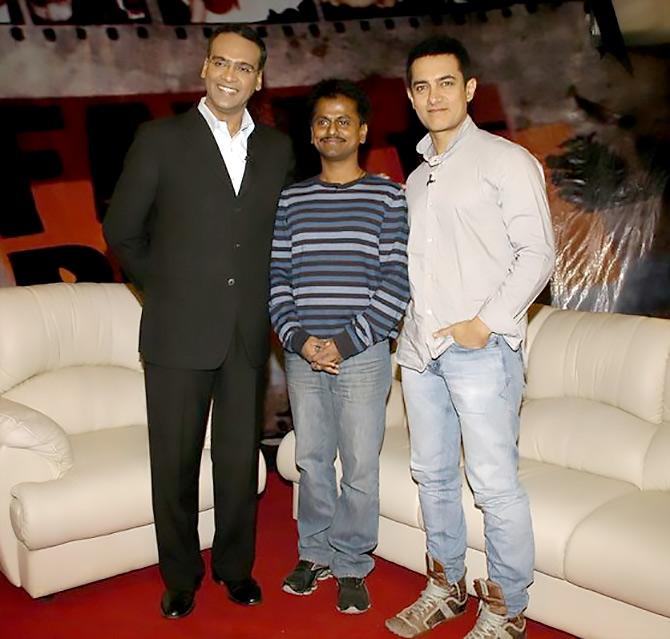 Kangana Ranaut says Karan Johar and his camp control the media and manipulate them to his benefit.
Rubbish! Rubbish!
If it is controlled, why did everyone give his film Kalank such bad reviews?
If Karan Johar controls the media, he will get good reviews for all his films.
I am great friends with Aamir Khan, but Thugs of Hindostan was a bad film and I wrote that in my review.
We do our jobs to best of our abilities.
We may go wrong in a review or two, but for someone to say I am dishonest, no chance.
Is it not true that if you are not from a film family, your talent gets sidelined to promote a hero from the film family?
Rubbish!
Akshay Kumar, Shah Rukh Khan and Amitabh Bachchan.
That was 20 years ago. I am talking about now, in the last 5 to 10 years.
Sushant Singh Rajput had everything going for him.
Who can prove Sushant Singh Rajput died because of nepotism?
It is her angle and to further her (Kangana's) story, she has used a dead person and a suicide case.
She should be ashamed of herself. Ashamed.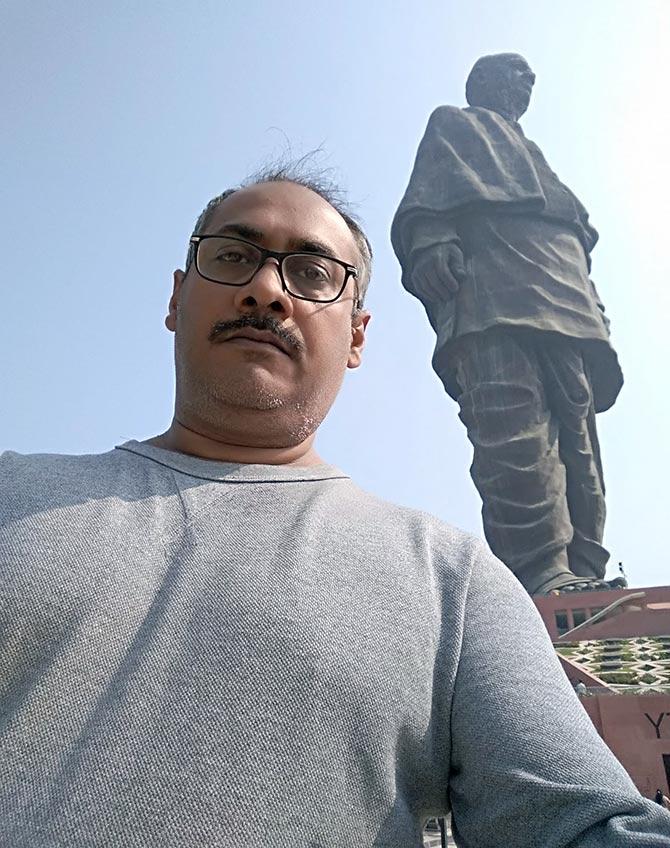 Abhinav Kashyap, an outsider in Bollywood, has blamed Salman Khan's family for his downfall.
He came on my show when his film Besharam released.
At that time, he said Salman Khan called him from Singapore and said he should direct Dabangg 2, but he refused.
Now, he is saying Salman did not give him the film.
He was praising Salman then and now he is saying Salman did not give him the film.
Seven-eight people (in the film industry) are parasites.
Don't be taken in by them.
The media is playing into their hands.
If nepotism existed, Adi Chopra (Yash Raj Films head Aditya Chopra) would have given his brother Uday Chopra a chance in every other film and made him the biggest hero.
What about film awards that go to film families only?
I never trusted awards.
Aamir Khan never accepts awards nor goes to any award functions.
He is still the ace actor of Bollywood.
Did his popularity diminish?
People say I was never invited for parties. So what?
I have never been called for Karan Johar's or Shah Rukh Khan's private parties.
But why would I hold myself in low esteem?
I have conviction in my work.
The parties will not define my personality.
If they invite me, great, I will go. If they do not, why should I feel bad?
How silly is that!
And please, Sushant was seen at every party.
There could be 1,000 reasons why Sushant Singh Rajput committed suicide.
It is these three-four sick minds who say Sushant died of nepotism. But what is the proof?
#BoycottKaranJohar and #BoycottKhans is trending on social media after Sushant's death.
That is journalism today.
The tragedy of Bollywood is that there is no unity.
Any other industry would have stood up and said, 'How dare they paint us like that!'
Do you believe an outsider can make it big in Bollywood even now?
Of course!
Nothing has changed.
There are four idle minds in Bollywood which have become the devil's workshop, and they are saying that outsiders are not welcome in Bollywood. But that does not mean outsiders will not come and make it big here.
These three-four people, who are criticising Bollywood, need psychiatric help. I am sorry to say that.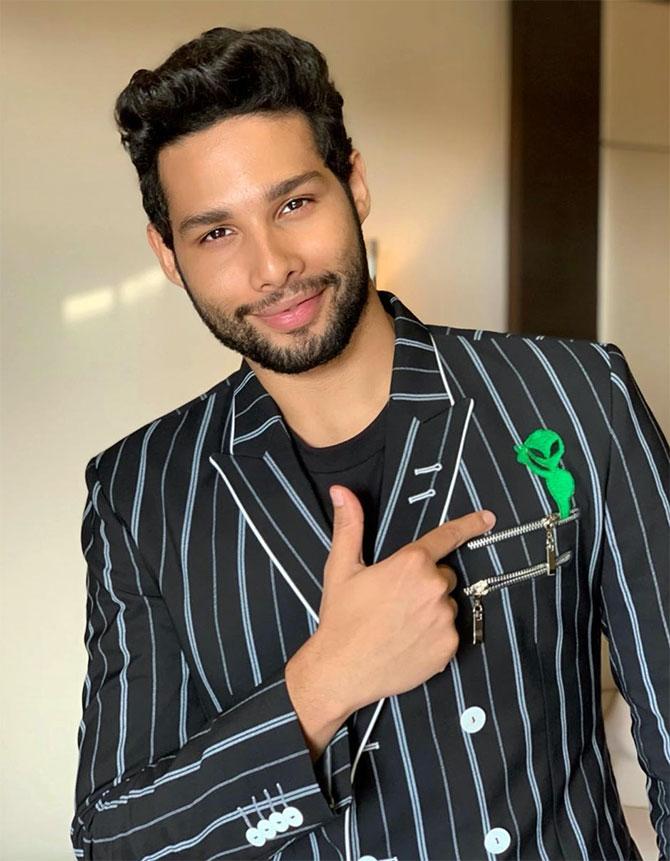 Actor Siddhant Chaturvedi of Gully Boy said: 'Jahaan humaare sapne poore hote hai, waha inke struggle shuru hote hai (where an outsider's success starts, a star kid's struggle begins).'
Theek hai, usme kya hua? (so what?)
Why grudge?
If your father was a businessman, why should you not get his business down the line?
Why do we look down at goodwill being passed from father to the son?
It happens the world over. You cannot grudge it.
Who has said that your father's hard work cannot be bequeathed? I refuse to believe it.
It was God's will that the child was born in that family.