Take your pick!

Two Kannada films will hit the screens this Friday, December 12 -- Jai Bhajarangabali, directed by Ravivarma Gubbi, and Naanu Hemanth Avalu Sevanthi, directed by Sudhakar Bannanje.

Which one of the two will you catch this weekend?

Vote for your pick at the end!

Jai Bhajarangabali
Director: Ravivarma Gubbi
Cast: Krishna Ajai Rao, Sindhu Lokanath, Anant Nag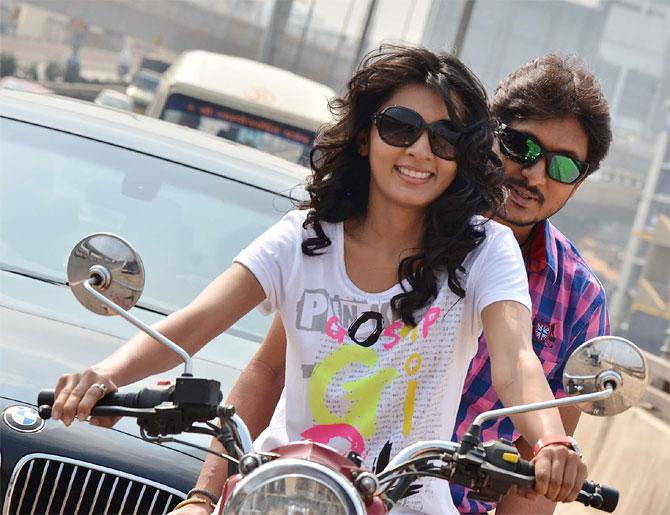 Jai Bhajarangabali has been in the making for more than two years.

The film has all the usual elements of mainstream actioner and the director says that the film's title is inspired from its climax.

Anant Nag and Shruti Naidu play an estranged couple who are the parents of the female protagonist. While Nag plays an ayurvedic pundit, Naidu is an allopathic doctor in the film.

Dingri Nagaraj, Adi Lokesh, Suchendra Prasad, Shobhraj, Arun Sagar and Honnavalli Krishna feature in significant roles.

Krishna Ajai Rao plays a conman who is essentially a good guy.

"The character I play is uneducated but he is quite the charmer. He has fallen into bad company but is reformed as the film progresses. The whole excitement is about how I come out of the situation and emerge triumphant," Rao says.

Another cast memebr Sindhu Lokanath feels Jai Bhajarangabali is a perfect romantic action thriller.

The film has been shot in Bengaluru and Malaysia by cinematographer A Venkatesh.

Music composer V Harikrishna has produced the movie along with Vijay Paul Raj and Ramaiah Gubbi.
Naanu Hemanth Avalu Sevanti
Director: Sudhakar Bannanje
Cast: Rajneesh, Lekha Chandra, Vijesh Shetty, Mandeep Rai,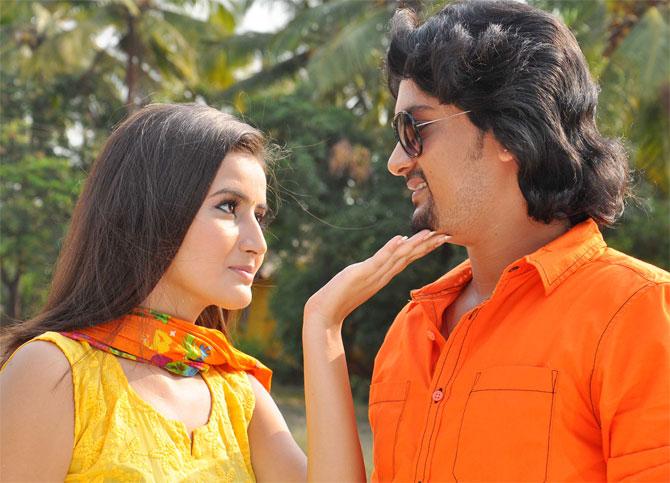 Naanu Hemanth Avalu Sevanthi (I am Hemanth, she is Sevanthi) is a triangular love story that is narrated in a comical manner, according to director Sudhakar Bannanje, a journalist-turned-film-maker.

"The film showcases different dimensions of love -- it's a message for young lovers," Bannanje says.
Bannanje, who recently directed a popular television sitcom Kanjoos Kamangiraya, says the film will evoke curiosity about who the heroine will choose and that will be known right at the end of the movie.

Debutante Lekha Chandra says, "I play a bold girl who doesn't care for people's approval but at the same time, she is traditional and doesn't rebel against her elders."

Nagaraj Advani is the cinematographer while the music has been scored by Madan Mohan.
So what are you waiting for? Vote now!