'When two people are in love, 'I love you' is also told physically.'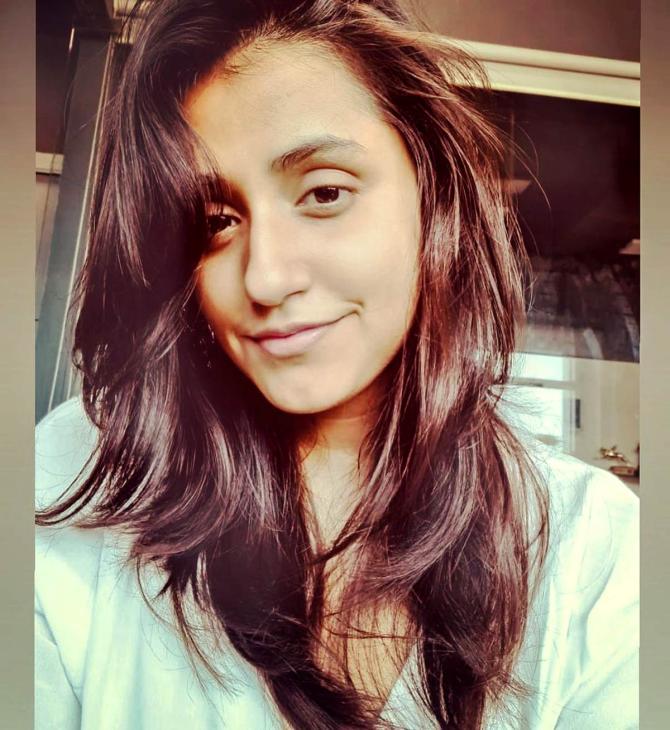 Young Director Krishna Bhatt has made a mark on the OTT platform in a short span of time.
After making the Maaya series, she returns with her successful Twisted franchise, starring Priya Banerjee, Jay Soni and Shaalien Malhotra.
Twisted 3 is a dramatic show, told in a bold manner.
"If you see a lesbian kiss or a lovemaking scene in an American show, you wouldn't call it sleaze. I call it boldness, I call it story telling," Krishna tells Rediff.com Contributor Sameena Razzaq
What is Twisted 3 about?
It is a very American concept of having a show-runner and a director, so there is Abhishek Mamgain as the episodic director and I have directed the series.
The show is about a girl who has been betrayed in her work and how she will stop at nothing to climb the ladder of success in the corporate world.
To portray that boldness was a challenge. But it was a lot of fun as well to have the drama and intensity.
Priya (Banerjee) has done a fab job of portraying that character.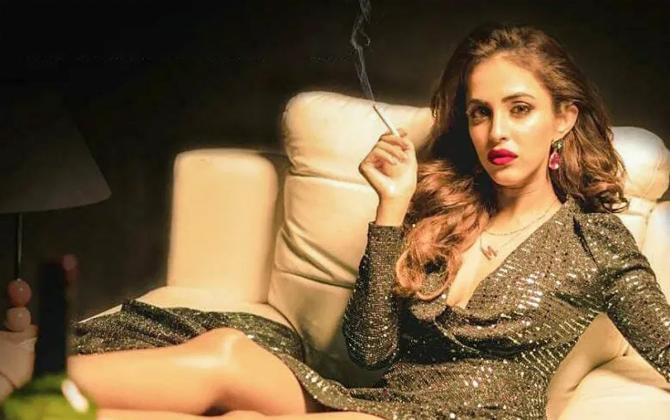 Twisted 3 is erotic and has lesbian love-making scenes. Aren't you contradicting yourself when you say you don't need sleaze to say your story?
It's not sleaze.
If you see a lesbian kiss or a lovemaking scene in an American show, you wouldn't call it sleaze.
Game of Thrones had so much nudity and so much lovemaking, but people said oh my God, what a show!
I will not call it sleaze.
I call it boldness, I call it story telling.
I think that when two people are in love, 'I love you' is also told physically.
When you kiss, it's an expression of love.
When you make love, it's an expression of love, whether it's between two women or between a man and a woman.
Looking at it as sleaze is like narrowing your world view into a primitive existence because if you look at same kind of show abroad, you will call it path-breaking.
Half the Indian audience watches American shows on Netflix.
There are so many shows on Netflix which have full nudity and are doing so well.
My show is not about nudity.
It is about the story; nudity is just a part of it.
There is no nudity in Twisted 3. Calling it sleazy would be wrong.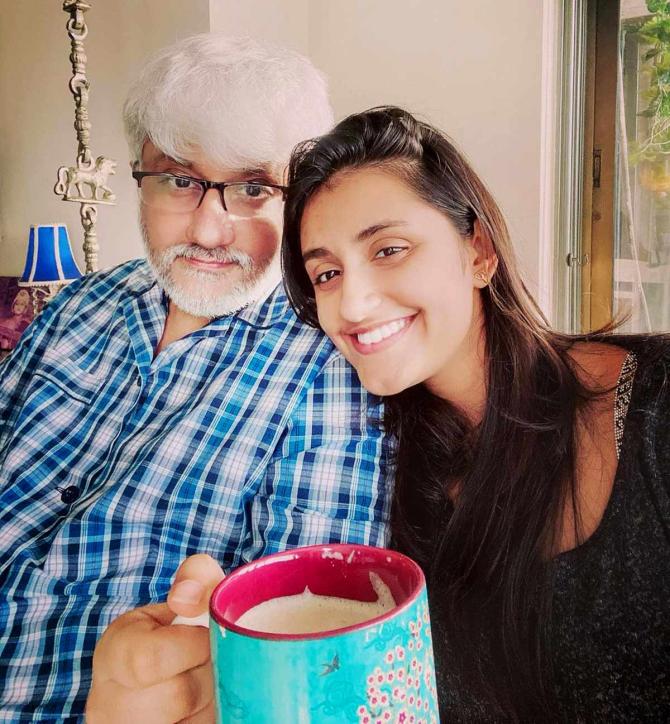 You started assisting your father Vikram Bhatt at the age of 15?
I always wanted to tell stories.
I always wanted to be a director.
I think the earlier you start, the faster you will achieve where you want to be.
Like, right now, I am on my father's sets and I can't think of anything more than taking the camera and shooting.
I want to start my next project -- Maaya 4 -- immediately.
I don't have the patience to wait.
It's too exciting!
The film 1921 can be called a turning point for you as it made you fall in love with film making.
I decided I wanted to become a director when I saw 1920.
I was 12 or 13 years old then.
It was the first time I had been privy to a different world.
I realised it when we were dubbing, shooting and editing that this is what I want to do.
1921 came a decade later and I was the associate on the project.
By then, I had realised that I wanted to be a director.
It was kind of a poetic journey that came full circle.
When you inherit a legacy, you always grapple with the pressures of comparisons.
Yes, it's a challenge to be a daughter or son to someone, who has achieved so much in the same field.
If you are in a different field, there is not so much comparison. But in the same field, there is a lot of comparison and a lot of flak.
Either you are better or not, but you are never as good.
I think my only dream is that one day when my dad and I are walking on the road, people should say, 'Oh, look at Krishna Bhatt and her father.' Now, it's always 'Look at Vikram Bhatt and his daughter.'
I am always competing with my dad.
I take it as a healthy competition.
First, I have to compete with my dad, then with myself.
Not only do I have to make my dad proud, I have to make myself proud as well.
It is a journey of overtaking him and overtaking myself.
Have you ever rejected his ideas?
I have always been honest with my father.
If I don't like something, I tell him you can do better.
Similarly, he mentors me when I am lost.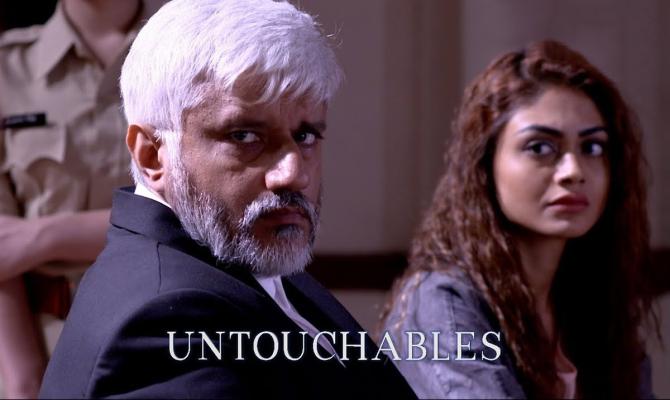 Untouchables had you debuting as a full fledged director and your father Vikram Bhatt as an actor. How did you convince him to act?
My dad has always been an actor.
When he was in school, he used to do so many plays.
He has always been a good actor but he did not want to face the camera.
I think this was something my dad had already said yes to and then I came on board. So my father came on board before I did.
All my fears of directing him vanished on the first day itself when I went there and started explaining the shots to him.
When I started setting up the shots, my father did not interfere at all.
He let me do my film and the shoot turned out well.
I did take his suggestions, I always do.
Your father calls you a control freak.
So whenever my dad gave suggestions as an actor, I would take them.
Whenever the inner director in him woke up, I used to remind him that I am the director, don't forget.
He would fight with me, but we would make up in minutes.
He is also a director. He is not a dormant volcano, he's a live volcano, so you cannot stop a director from having ideas.
Well, I am a bit of a control freak.
I want my show the way I want it.
I want the look, the dialogue and the feel to be a certain way.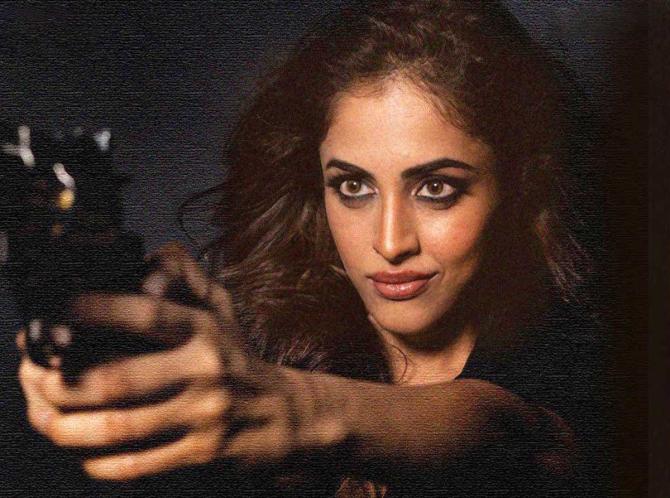 You prefer to make thrillers. How about a simple love story?
I am a die hard romantic.
There is a book written by my dad, called A Handful of Sunshine.
It's been my childhood dream to make that story into a film.
I am more of a romantic who has been given thrillers and I have managed to do them well.
But deep inside, I am dying to do a romantic drama.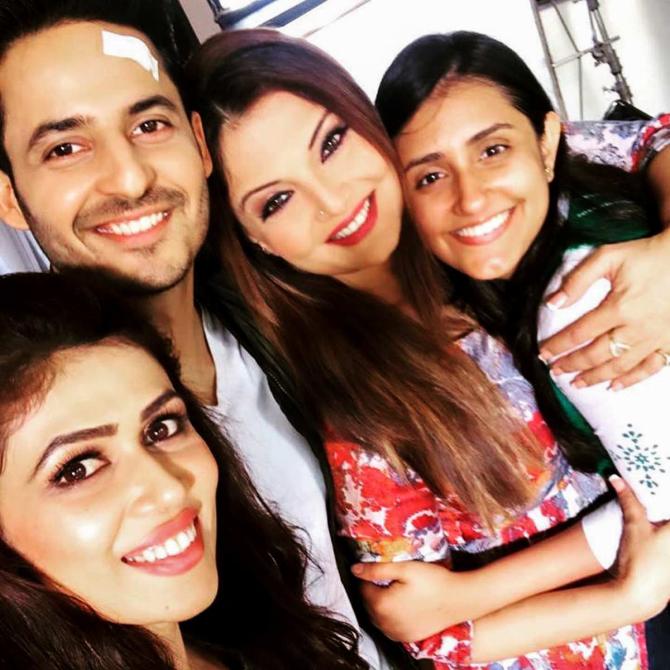 Maaya 4 was to go on floors in mid October. What's the update on that?
Maaya 4 is right up my alley.
It's an intense romantic drama about two people madly in love, and how ambition comes in the way and breaks them apart. It's about a woman, who is dealing with her own sexuality.
Sometimes when you are trying to make a dream, you break a dream. That's the kind of love story it is.
Casting for Maaya was tough because it's a bold subject, but I am close to finishing the casting.
I plan to go on floors at the end of November.
Hacked made you a producer. So from direction to producing, what do you enjoy the most?
More on the direction side because I get to spend the money rather than chase it!
But I like both.
I like being the captain of the ship as well as being the anchor to the captain of the ship.
Both are equally difficult.
I am training to be a writer under my father. Let's see where the COVID situation takes us, whether it becomes a film or another Web series.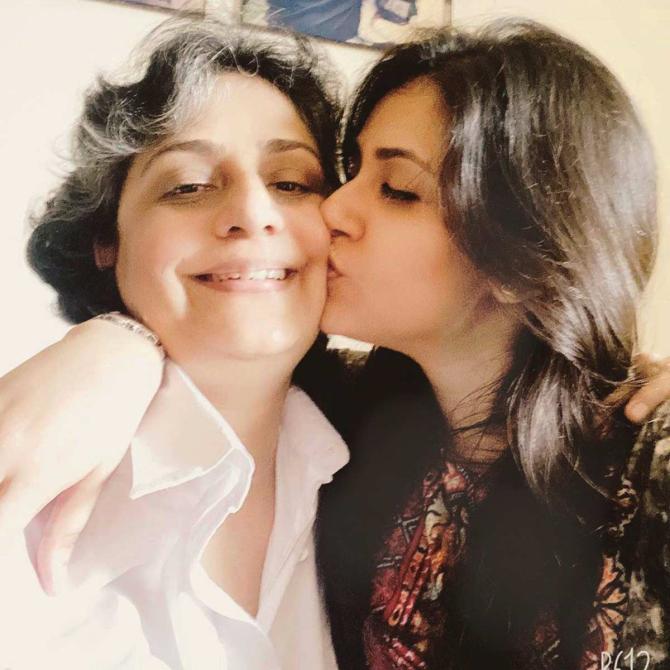 By your own admission, you hated your father as a child. It took you years to come at this level of understanding.
When your parents are divorced, it takes a toll on the child.
My mother never let me feel the absence of a father.
She made every dream come true.
But, of course, I did miss my father a lot.
1920 was actually our reunion, where one summer vacation, my mother dropped me to my father's office.
I saw 1920 being edited and the special effects being done.
My dad asked if I wanted to go swimming and I said I did not know how to.
He said I will teach you.
We went swimming and he started teaching me swimming.
I think that swimming pool made us best of friends because today, I share every secret with him.
He is my friend, my father, my mentor...
I never hated my father, I just missed him.
Do you get bitter thinking about the past?
I try not to.
I mean it's not possible to look back and not feel sad, but I think the best way is to look forward.
And now, it's been 13 years of friendship. It kind of negates the bad part.
Are you closer to your mother or your dad?
I am close to both.
My mom raised me. She has been my best friend.
My father mentored me and he has been my best friend.
So I have two loving parents.
They are very open minded.
Will you direct a Bollywood masala film some day?
Not a masala film, but a commercial film that will release in theatres.
God willing, COVID will go and I will get my chance.
It's my dream to see my film on the silver screen.