'It's like we were saying the Dark Lord is coming. We weren't thinking of Donald Trump.'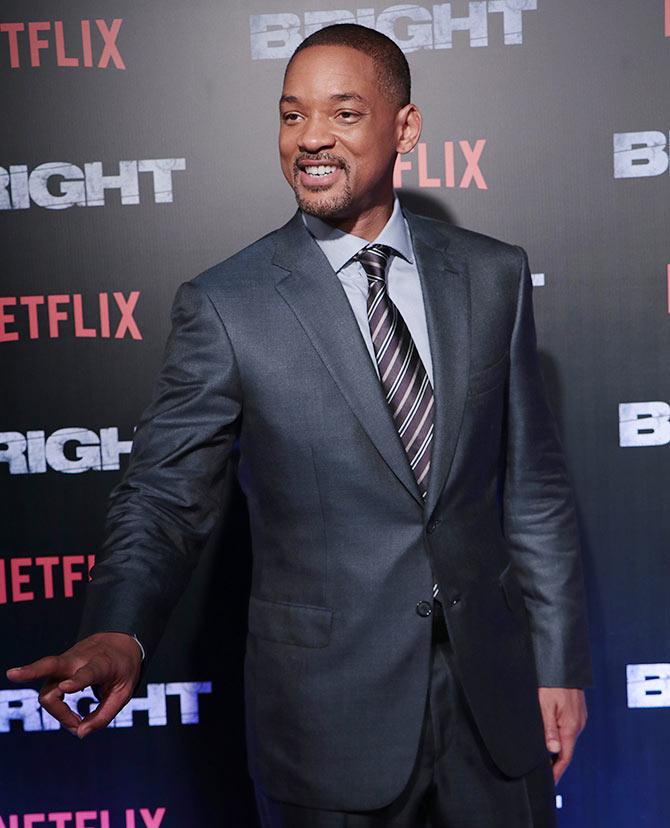 Will Smith is in India to promote his Netflix movie Bright and the actor says all the ideologies are governed by an individual or group's need to feel superior than others.
Will, who stars as a 'racist' human cop in the sci-fi action-crime drama, says it was interesting to be on the other side.
His role, he adds, made him understand that even the struggle to get rid of these ideologies is motivated by this sense of superiority.
"What I realised -- it's not just racism, it's all the 'isms'. Racism, sexism, class-ism, nationalism -- all of the -isms are about the individual or group's ego struggle for comparative superiority," Will says.
"Everybody wants to feel like they are better than somebody. Even a fight against racism is laced with an individual's need to feel superior," he adds.
"I never saw it that way. So, both sides of any -ism, one of them is winning, so you're having an argument that is winning, so the other side feels inferior. Both sides are struggling for superiority," Will says, addressing a media round table in Mumbai.
Will is in India along with director David Ayer and co-stars Joel Edgerton and Noomi Rapace.
While playing his character, Will says for the first time he understood "the negative reaction to the word, 'diversity'."
"We say 'diversity' as if we mean 'equality', But really what diversity means -- I'm going to use this term for me to get higher than you," he explains.
The debate about racism has become more complicated for him post the film. Will points out, as it has made him aware about the consequences of the fight for "superiority".
"This role really made me see that it is really difficult, almost what feels like a covert struggle for superiority and the problem got more complex -- can't say it got a lot easier in my mind, it got difficult."
"But looking at racism from this perspective... I comprehended the aspects of fear, ignorance and the individual and collective struggle that perpetuates and precipitates the violence," Will, who is one of the world's top box office attraction, says.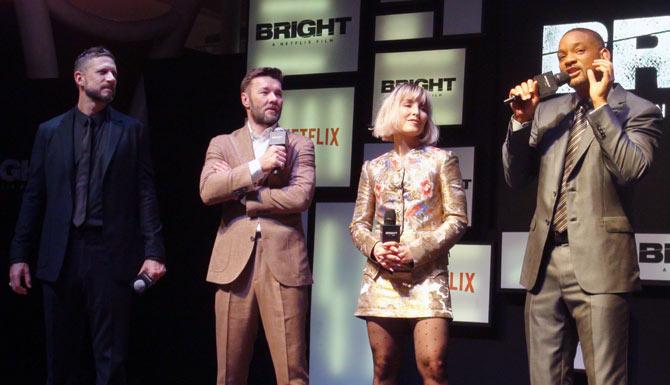 Bright, he says, does not aim at highlighting issues like racism, but focuses on "how poorly we treat one another".
"I think that anytime you're creating, you can't help but the world makes its way into the art. We didn't talk about it specifically in those terms. We talked more specifically about the overarching social ideas of mistreatment and how poorly we treat one another," Will explains.
"That was part of what David (Ayer) wanted to illustrate in the film," Smith says when asked whether his fantasy action was about present day America.
"It's like we were saying (in the film) the Dark Lord is coming. We weren't thinking of Donald Trump," he quips.
Bright will release on Netflix on Friday, December 22.
Before the crowd could interact with Will, Vishal Dadlani and Shekhar Ravjiani performed and kept the crowd engaged.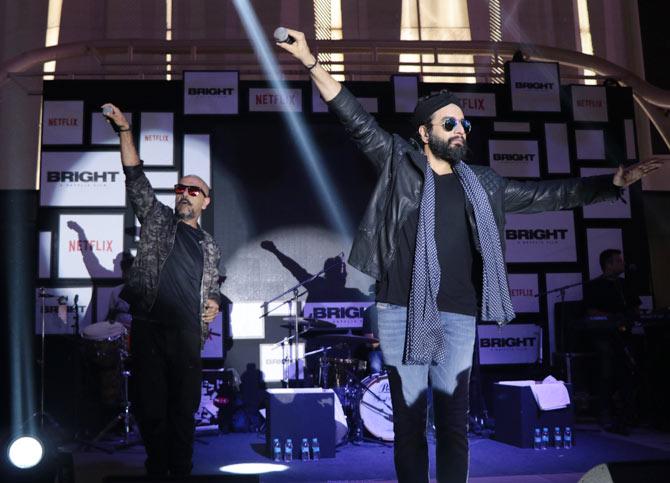 Vishal-Shekhar in their element!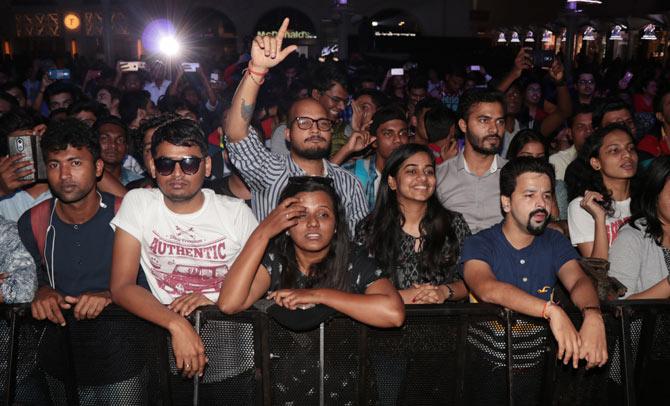 The crowd enjoying Vishal and Shekhar's performance.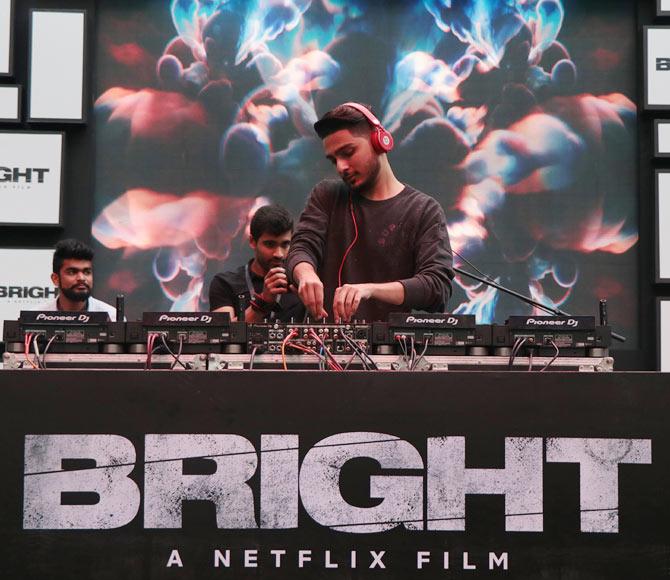 Lost Stories performed at the event too.
Prayag Mehta in action.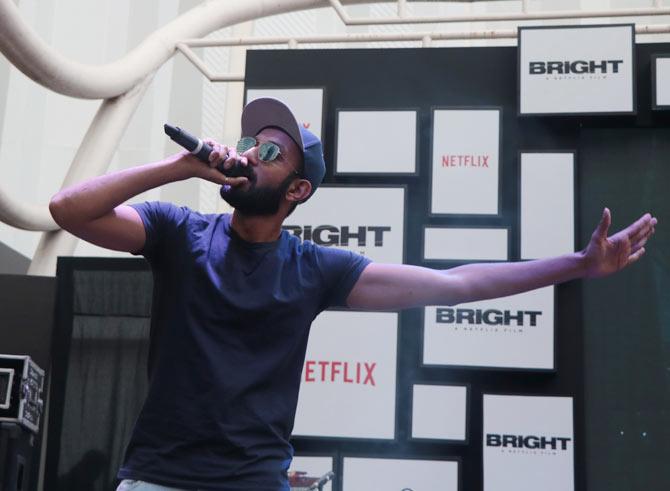 Rishab Joshi entertains the crowd.
© Copyright 2021 PTI. All rights reserved. Republication or redistribution of PTI content, including by framing or similar means, is expressly prohibited without the prior written consent.