'Just the day before we started shooting for Judwaa 2, Salman sent home a carton of jeans saying it would go well with Raja's character. I plan to use those jeans in the film.'
Varun Dhawan gets ready for his first double role in Judwaa 2.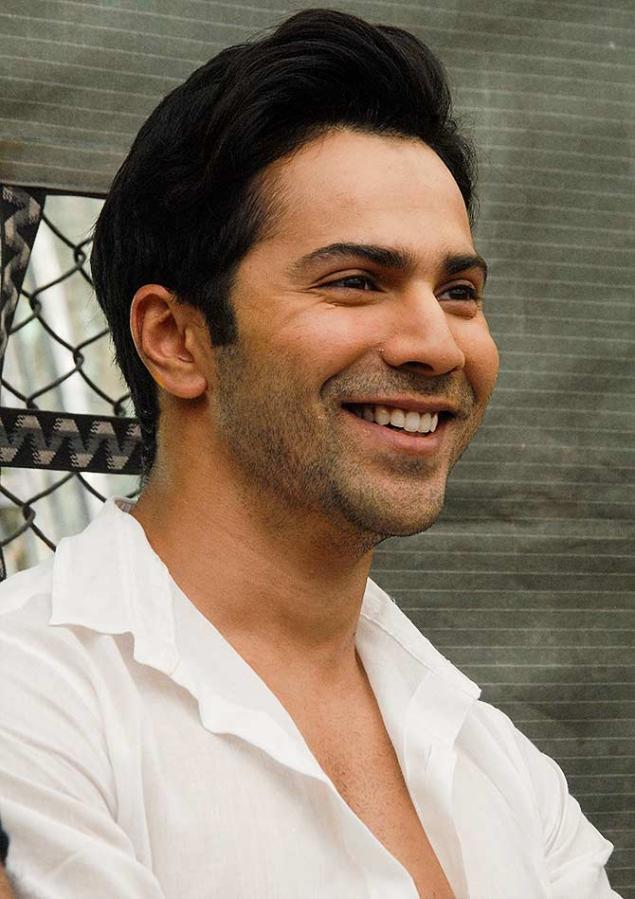 Varun Dhawan is all set to start shooting for the Judwaa sequel 20 years after his father David Dhawan made it with Salman Khan.
But he's already afraid of comparisons with the superstar.
"It's unfair to compare me to him," Varun says at the launch of the new film in Mumbai. "I am trying to be myself. Judwaa 2 is a great opportunity and the first time in my life where I play a double role. I would not have been able to do it without the help of David Dhawan and (producer) Sajid Nadiadwala. Playing a double role for any actor is difficult. I am going to create two characters, which are entertaining and whom people care for. Raja and Prem will be fresh characters."
Varun Dhawan will romance Taapsee Pannu and Jacqueline Fernandez in the film.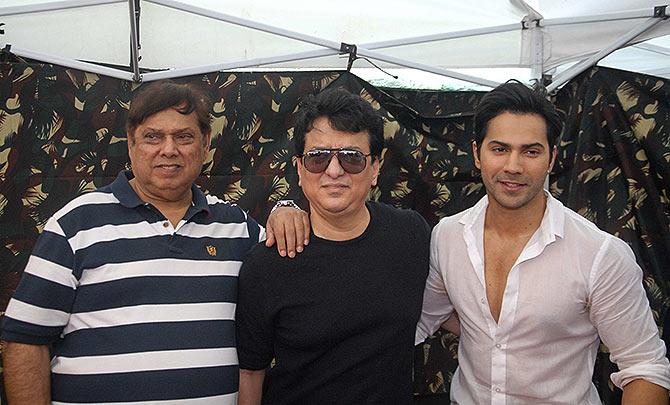 "Varun was seven years old when we started the shoot with the song Chalti Hai Kya Nau Se Baara," Sajid says. "Earlier, films would not release on Eid or December, as these dates were not considered big. But we took a risk and released Judwaa on Eid."
It was the first film where Salman played a double role. It was also Sajid's first collaboration with David Dhawan.
"At 6 am, I got a call from a Raipur distributor saying, 'Jitna log andhar hain uthana bahar hai' (the number of people inside the theatre was the same as the number standing outside)," David Dhawan continues.
"Mill workers finished their night shift and came to watch the film before they returned home in the morning. It was a tremendous reaction! The response was overwhelming," he adds.
It was Sajid Nadiadwala's first hit film, and paved the way for his later hits like Mujhse Shaadi Karogi, Houseful, Heropanti and his directorial debut Kick.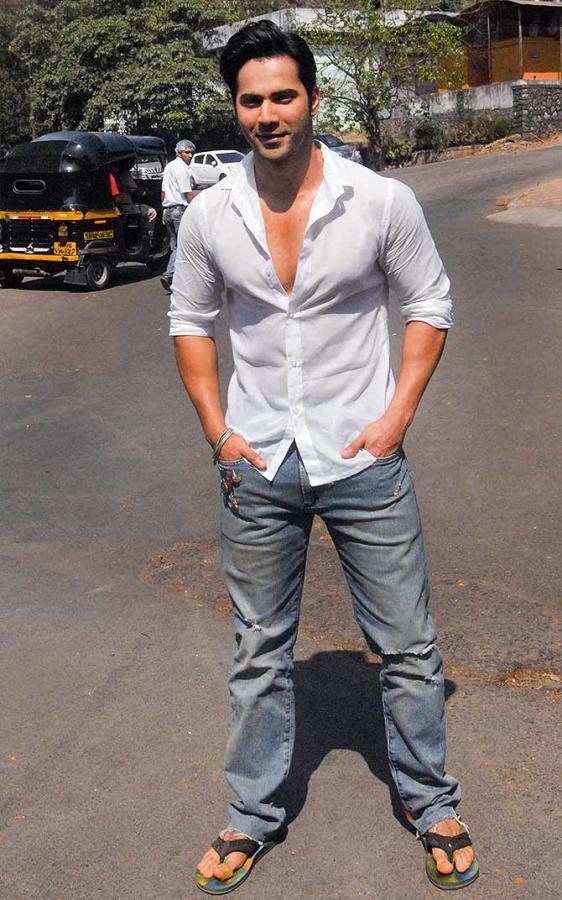 Varun recalls the first time he met Salman Khan.
"I had gone for the trail show. Salman was standing in his shorts and ganjis. I called him 'Salman uncle'. He got very upset and he said, 'I will slap you! Call me 'bhai'. If you call me 'uncle', I will not allow you inside the theatre even if it's your dad's film.' From then onwards, I stated calling him 'bhai.'" Varun says, with a smile.
"There are many memories. When they were shooting for the song Tu Mere Dil Mein Bus Ja in Mauritius, Salman was doing jet skiing stunts. I was very small, so the understanding of cinemas was not there. I felt they were having a picnic!" he exclaims with a laugh.
The sequel will retain two songs from the original, Tan Tana Tan Tan Tan Taara and Oonchi Hai Building.
IMAGE: Salman Khan with Karisma Kapoor and Rambha in Judwa
Salman Khan and his leading lady in Judwaa, Karisma Kapoor, will make a special appearance in the new film.
"I have never shared screen space with Salman bhai. I hope I do!" Varun exclaims.
"In fact, just the day before we started shooting for the film, Salman sent home a carton of jeans saying it would go well with Raja's character. I plan to use those jeans in the film," he adds.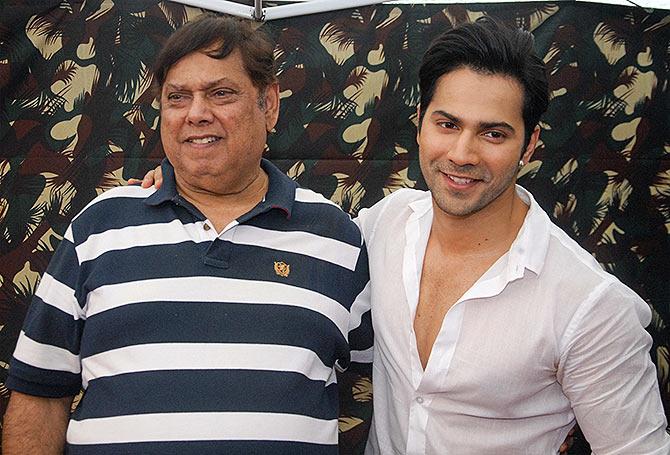 Judwaa, interestingly, is not Varun's favourite film made by his father.
He prefers Swarg, starring Govinda.
"People know him for comedy but he treats emotional scenes well too. Even in Judwaa 2, there is an emotional scene between the two brothers which will be interesting," Varun says.
Photographs: Pradeep Bandekar