"Rahul, naam toh suna hoga?"
"Prem naam hai mera. Prem Chopra."
"Vijay. Dinanath. Chauhan. Poora naam."
"Hello, my name is Inigo Montoya. You killed my father, prepare to die."
Be it Hollywood or Bollywood, a character's name bears a lot of weight.
But there are quite a few iconic characters on celluloid whose nameless stature is the reason of curiosity, mystery and impact.
Here's an assorted list of both.
PK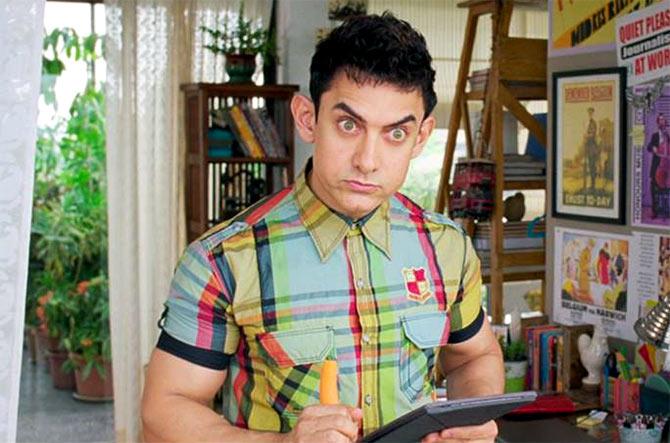 Image: Aamir Khan in PK.
Buzz is Aamir Khan plays an alien in the anticipated year-end release, PK.
Also, if the promos are any indication his character comes without a name: "Naam kachhu nahi hai humara. Baki na jaane kahe sab mujhe PK-PK bulawat hain." (I don't have a name. although I don't understand why everybody keeps addressing me as PK-PK.)
A Wednesday
Image: Naseeruddin Shah in A Wednesday.
As the anonymous caller who shakes up the entire Mumbai police department with his threats and demands to arrest terrorist activities in the city, Naseeruddin Shah plays his 'common man' card rather effectively in A Wednesday.
The Seven-Year Itch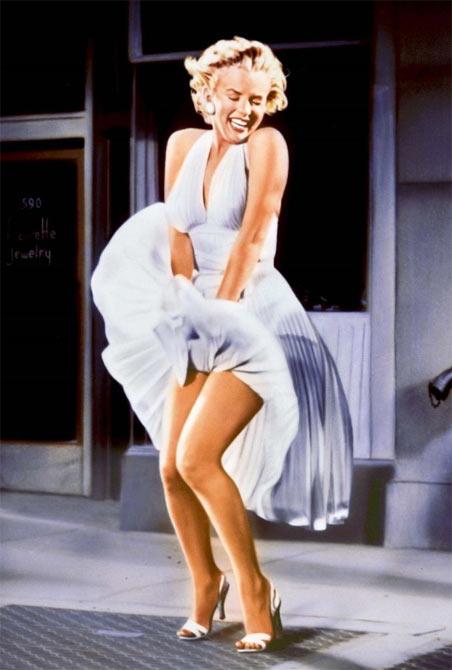 Image: Marilyn Monroe in The Seven-Year Itch.
Golden age sex symbol Marilyn Monroe is simply referred to as 'The Girl,' who catches her middle-aged married man's fancy in the Billy Wilder comedy.
More importantly, it features Monroe's famous flying skirt on a subway grate sequence.
The Man With No Name Trilogy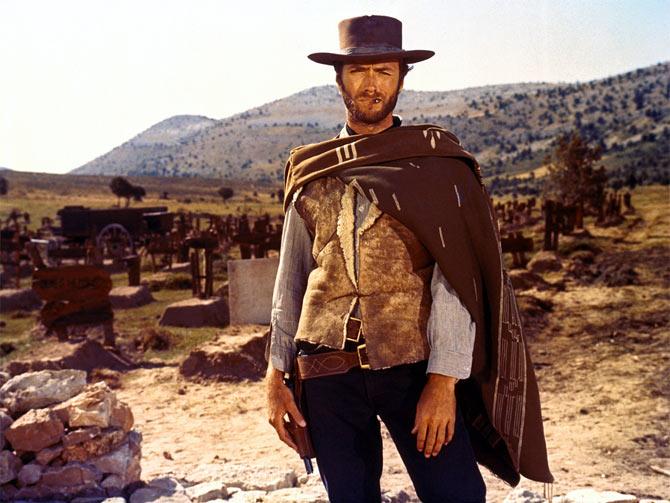 Image: Clint Eastwood in The Good, The Bad and the Ugly.
Clint Eastwood's Yojimbo-inspired spaghetti western relies on the towering star's relentless swagger and smugness to make the Man with No Name trilogy, namely Fistful of Dollars, For a Few Dollars More and The Good, the Bad and the Ugly one of the most definitive roles of his career.
Khote Sikkey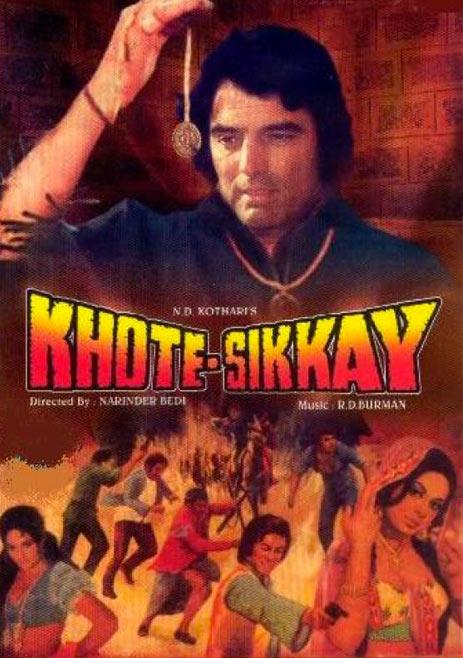 Image: Movie poster of Khote Sikkey.
Feroz Khan's incognito avatar in the desi western Khote Sikkey models itself around Clint Eastwood's legendary character from the afore-mentioned trilogy and, amazingly enough, pulls it off too.
Main Azaad Hoon
Image: Amitabh Bachchan in Main Azad Hoon.
In Tinnu Anand's remake of Meet John Doe, we never learn Amitabh Bachchan's true name. He simply adopts the nom de plume 'Azaad' under which journalist Shabana Azmi pens thought provoking columns against exploitative politicians.
Oh Darling Yeh Hai India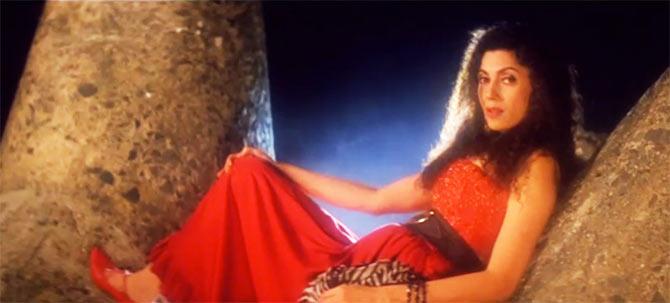 Image: Deepa Sahi in Oh Darling Yeh Hai India.
Ketan Mehta's experimental and quirky caper starring Shah Rukh Khan was a box office turkey and a giant bore starring wife Deepa Sahi as a whimsical prostitute whose real name is unspecified.
She introduces herself as Miss India.
Hero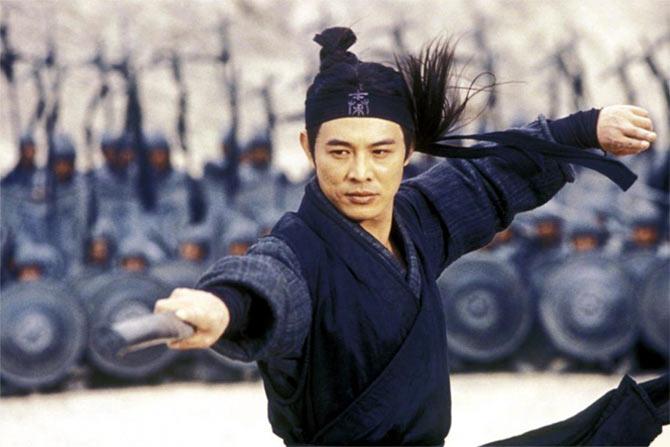 Image: Jet Li in Hero.
In Zhang Yimou's action-packed international blockbuster, martial arts expert Jet Li plays an anonymous swordsman conspiring to assassinate the King.
Drive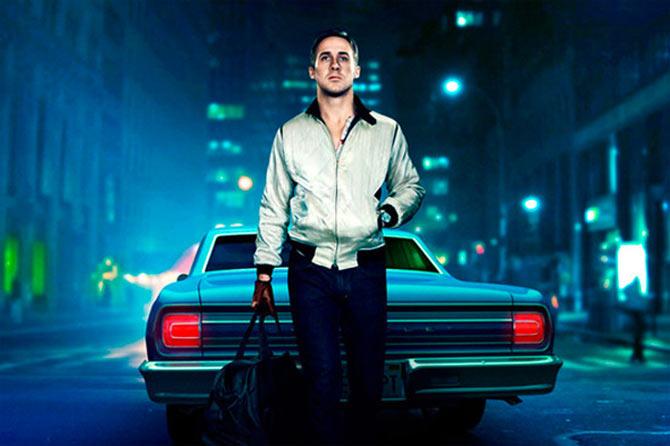 Image: Ryan Gosling in Drive.
Hollywood hottie Ryan Gosling is a stuntman-turned-getaway driver in the violent, noir drama Drive. Guess with a face like that, it doesn't really matter what his name is.
Kaun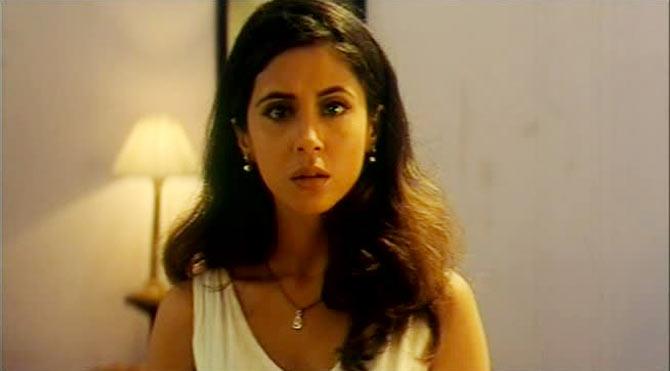 Image: Urmila Matondkar in Kaun.
Ram Gopal Varma's sinister whodunit starring a creepy Manoj Bajpai and demented Urmila Matondkar unravels through the period of one rainy night leaving little time for pleasant interaction.
And the mystery deepens with us never finding the true story behind Urmila's unnamed Ma'am.
Kill Bill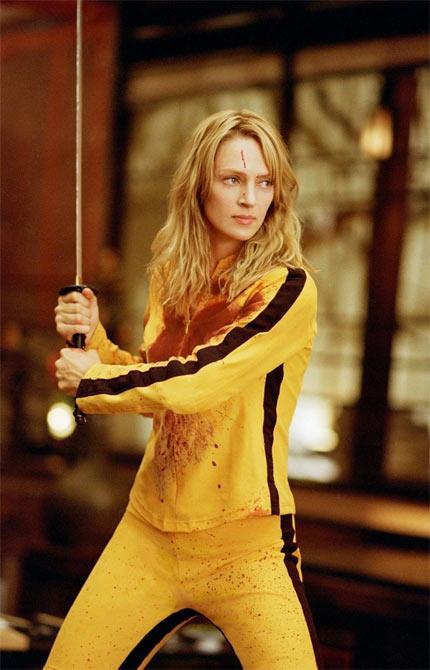 Image: Uma Thurman in Kill Bill.
Quentin Tarantino's two-volume vendetta story revolves around a brutally tormented Uma Thurman's retaliation against the heinous crimes committed towards her by Bill and rest of the Deadly Viper Assassination Squad.
While we eventually learn she's Beatrix Kiddo in the second movie, Thurman is simply known as 'The Bride' in the first.