Twitter India launched a new emoji and asked everyone to list their favourite 1990s movie and tag their friends to continue the chain. Bollywood responded right away!
A look at the movies they picked:
Kajol: My favourite movies are 'Kuch Kuch Hota Hai' & 'Pyaar To Hona Hi Tha' and I'm tagging @ajaydevgn @aamir_khan @karanjohar @TanishaaMukerji @iamsrk Tell me yours!
Ajay Devgn: So my most favourite film from the 90s till date is Zakhm. And I am further tagging @akshaykumar & @juniorbachchan to tell me theirs.
Akshay Kumar: My favourite films from the 90s would have to be Sangharsh and Andaz Apna Apna. I'm further tagging @ranveerofficial and @karanjohar to share theirs.
Abhishek Bachchan: My favourite film from the 90's would have to be Agneepath. I would like to further tag @Riteishd @iHrithik and @TheJohnAbraham to tell me theirs.'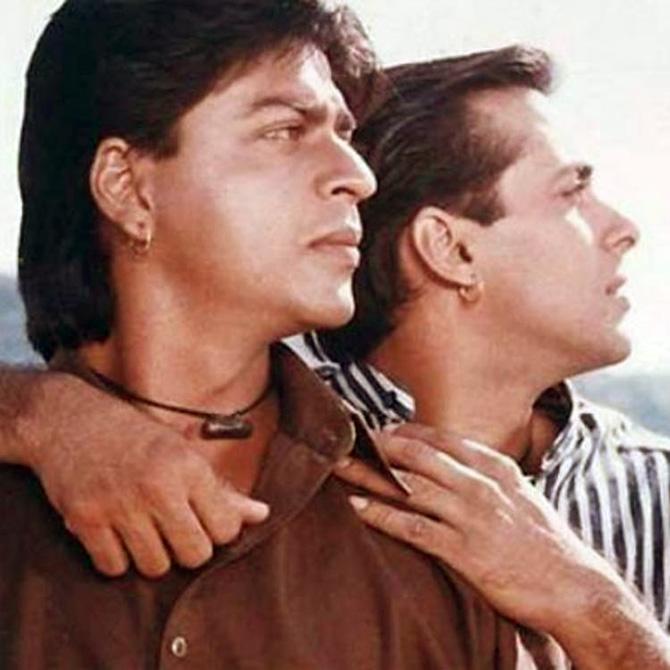 Hrithik Roshan: Mine has got to be KARAN ARJUN . It was the first film I experienced from scripting, assisting till the first show in Chandan. My joy was unmatched when the audience went crazy.
Ritiesh Deshmukh: My favourite films of 90s #DilwaleDulhaniyaLeJaayenege #KuchKuchHotaHai #HumAapkeHaiKaun I further tag my favourites to tell me their 90's favourite film. @MadhuriDixit @iamsrk @karanjohar
Karan Johar: I owe my journey in cinema to the 90s! My favourite films in that decade are #HumAapkehaikaun and #Lamhe (not including my most favourite #DDLJ as I worked on it) I further nominate @Varun_dvn and @SidMalhotra to share their #90sLove
Varun Dhawan:: My favourites would be aankhen and kuch kuch hota hain. I nominate @varunsharma90 and @ShraddhaKapoor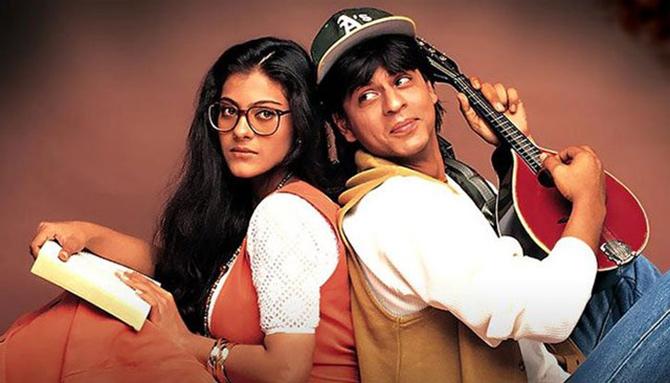 Sidharth Malhotra: '90s was when I was introduced to Hindi cinema in New Delhi & I've been charmed & awestruck ever since.. My favourite films are #DDLJ and #JoJeetaWohiSikandar. I further nominate @advani_kiara & my bro @shakunbatra to tell me theirs #90sLove
Kiara Advani: Born in the 90s! #KuchKuchHotaHain and #DDLJ on repeat! Thanks for nominating me Sid, I further nominate @shahidkapoor and @TheAaryanKartik to share their #90sLove
Sakun Batra: For me it's #AndaazApnaApna and #JoJeeta ... I further nominate @kabirkhankk @bomanirani to tell me theirs #90sLove
Varun Sharma: '90s kya Decade Tha! Two of my absolute fav films from 90s would be Andaz Apna Apna & Baazigar...I would like to Nominate @sonakshisinha & @KapilSharmaK9 to know their fav films from 90s.
Sonakshi Sinha: '90s jaise decades ki baatein, 2020 main bhi hoti rehti hain! And on that note, my favorite 90s films are DDLJ and Aankhen! I nominate @humasqureshi and @mudassar_as_is to share their favorites from that decade.
Ranveer Singh: 90s is the decade that defines me! I love everything 90's! From films to fashion to music to pop culture! Two of my absolute favourite movies from the 90s are JUDWAA & RAJA BABU! :) I nominate @aliabbaszafar and Baba @arjunk26 to share their favourites.
Arjun Kapoor: 90s, what a filmy decade. Performing arts, 2 of my favorite films from 90s are Main Khiladi Tu Anari & DDLJ. I would like to nominate @Varun_dvn & @kritisanon to know their favorite films from 90s.
Kriti Sanon: Lovvveee 90s!!! Too difficult to pick 2 films.. well i love DDLJ alottt.. but since u've said it.. Kuch Kuch Hota Hai and Hum Aapke Hain Koun! Umm.. can i pls add Andaz Apna Apna too! I nominate @ayushmannk , @iTIGERSHROFF and @TheAaryanKartik to tell me theirs!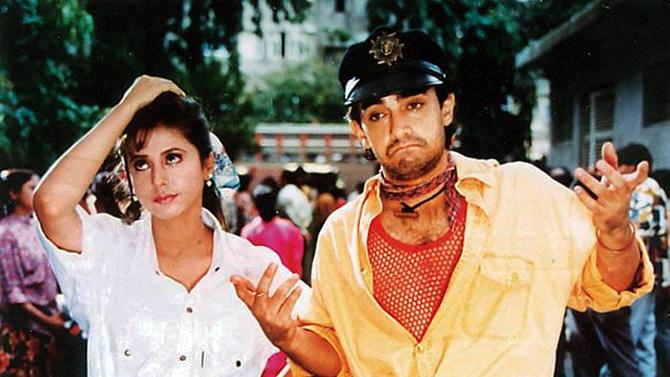 Ayushmann Khurrana: I'm a 90s kid. I think Jo Jeeta Wohi Sikander is a cult. So is DDLJ. Can't miss Rangeela also. Sigh. Too many classics. I nominate @bhumipednekar @tahira_k and @Aparshakti
Tahira Kashyap: And I was a selective 90s kid! Multiplex audience in a single screen theatre. For me it's Lamhe, Dil Se and Kuch Kuch Hota Hai! I nominate @taapsee @mrsfunnybones @Ashwinyiyer to share theirs
Twinkle Khanna: Fortunately I am a Govinda fan so I would have to say I loved every good and terrible movie starring my idol in the 90s along with what seems to be everyone's favourite Andaz Apna Apna but only because Govinda also had a guest appearance in it.
Aparshakti Khurana: 90s was louveee!! I think Dil and 1942 A Love Story will be my picks from that time. Though JJWS is my all time fav!!