The Delhi Belly actress will be seen alongside the Hollywood actress in Gypsy, a new Netflix show.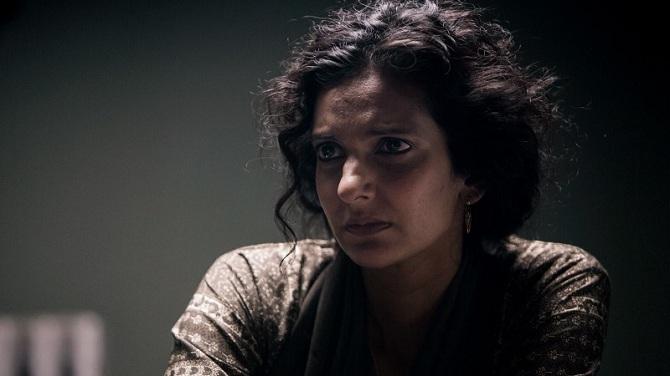 IMAGE: Poorna Jagannathan in The Night Of.
After a leading role in the very well received HBO series The Night Of, Poorna Jagannathan will next be seen in Gypsy, a new Netflix original starring Oscar-nominated actress Naomi Watts.
The 10-part psychological thriller stars Watts as Jean Halloway, a Manhattan therapist with a seemingly picturesque life who begins to develop intimate and illicit relationships with the people in her patients' lives.
'As the borders of Jean's professional life and personal fantasies become blurred, she descends into a world where the forces of desire and reality are disastrously at odds,' Netflix said in a statement.
Poorna stars as Larin Inamdar -- another therapist, according to media reports -- in 9 of the 10 episodes in the first season.
'Gypsy was written by Hollywood newcomer, Lisa Rubin,' Netflix added. 'The series is directed by Fifty Shades Of Grey's Sam Taylor Johnson as well as Victoria Mahoney and Coky Giedroyc.'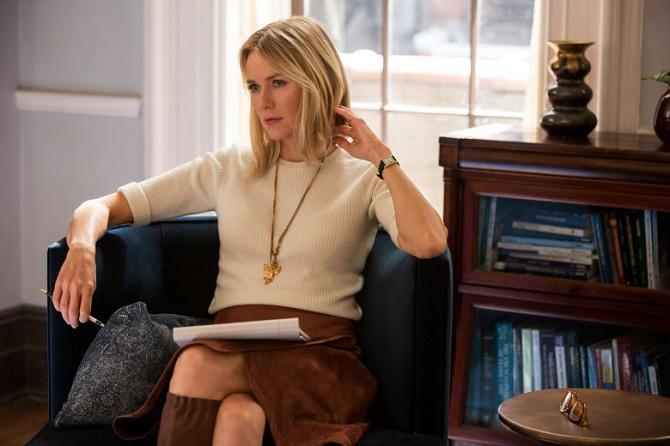 IMAGE: Naomi Watts in Gypsy. Photograph: Netflix
Poorna has been part of several guest roles on famous American shows like House of Cards, Rizzoli & Isles, and Law & Order, the latest being her appearance on the season finale of Law & Order: Special Victims Unit this week.
Gypsy premiers on Netflix on June 30.