Watch out for Anupam on NBC!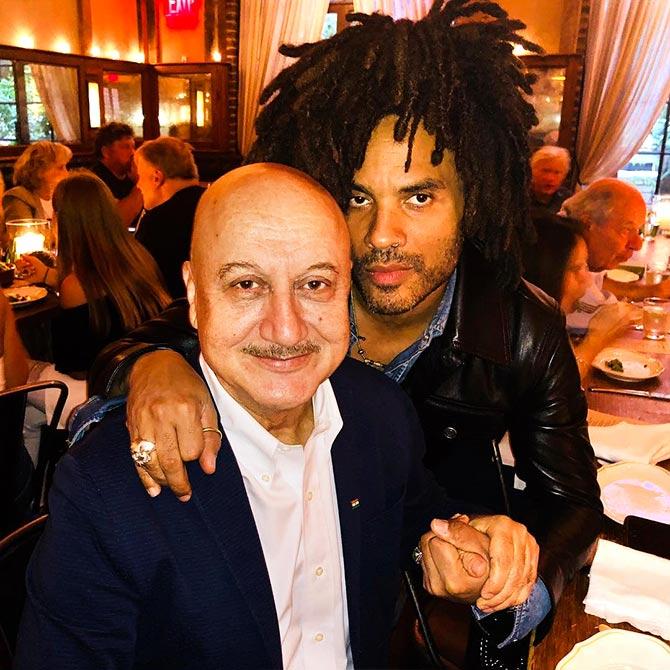 Anupam Kher, grand marshal at the India Day Parade in New Jersey, caught up with singer Lenny Kravitz in New York on Monday night.
Sharing a pic on Instagram, Anupam noted: 'It was wonderful to meet @lennykravitz. Loved talking to him about music, movies and magic of India.'
'Have invited him to come to our country and entertain us with his great music.'
Anupam is currently shooting New Amsterdam, a medical television drama, in New York.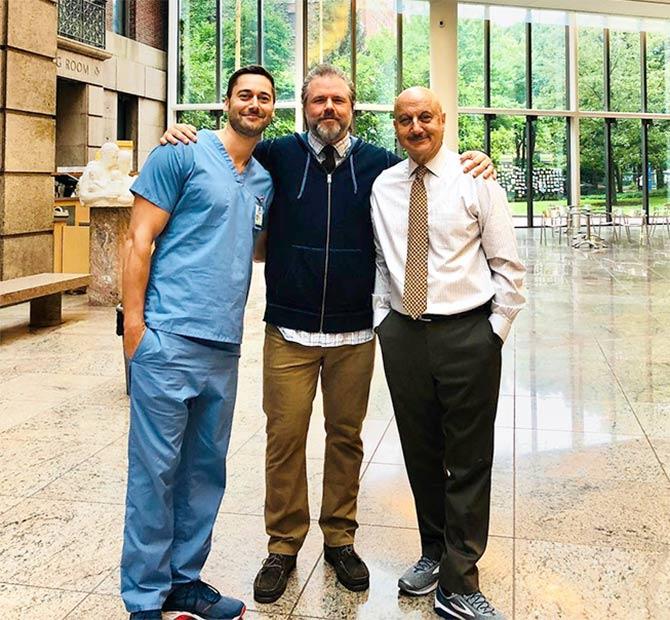 Sharing a pic with his co-stars, Anupam noted, 'Wherever the art of Medicine is loved, there is also a love of Humanity.'
New Amsterdam premieres on NBC on September 25.