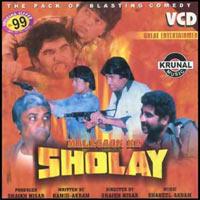 The recent fifth Nasik International Film Festival (NIFF) showcased 188 films -- short films, documentaries, animation films and feature films. A statue of the pioneer of Indian cinema, Dadasaheb Phalke, was installed and a book written in Marathi by Issak Muzawar called Shambhari Cinemachi was also launched.

Australian actor and filmmaker Andrew Vial held a five-day workshop on making short films. On the last day participants made a film called Bully Boys.

The Golden Camera awards were given to films in various categories. Manoj Kumar received the Lifetime Achievement award and a cash prize of Rs 1lakh.

The most interesting aspect of the festival, though, was films from the town of Malegaon, in Maharashtra. The body of work emanating from here is large enough to justify it being called Malliwood. Five of these films were shown at the festival.

The films were not all that good content-wise and not well made, but they were made with passion by people who are not trained filmmakers and actors and that made them interesting and unique.

Malegaon's Malliwood is nowhere as big as Bollywood but they make films with equal zest and determination. Malliwood came into existence about 16 years ago with the film Kateeley Khazana, which was followed by Zara Zindagi and then Khursheed Siddiqui's Desh Ki Pukar.

Khursheed Siddiqui, writer, director and actor of Raat Ka Teesra Paher, which was shown at the NIFF, sells vegetables to make a living. "I have spent about Rs 4.5 lakh to make this film. I have even sold my house. The actors love acting so they work free of charge and sometimes they even put in some money," Siddiqui says.

He says no one will put money into his films so he has to do it himself. He hopes that if his talent is recognised someone will finance his films.

He has made three other films, Desh Ki Pukar, Kaun Soone Fariyaad, and Jheel Ke Us Paar.

Desh Ki Pukar was made on a budget of a mere Rs 4,400 and was shot on VHS camera. The cinematographer was a man who took pictures at local weddings. So work was on a per day basis--if there was a wedding to shoot then the film shooting would stop for that day!

Siddiqui has a peculiar ambition ---he wants to make a movie on the life of Meena Thackeray, wife of the late Bal Thackeray. He has sent a letter to their son and Shiv Sena supremo Uddhav Thackeray asking for permission.

Since Malliwood films are not released all over India, they don't make much money. The urge to make the movies is almost always personal passion. Malegoan Ke Sholay, for example, was made by the owner of a video library who showed the movie in his library too. The film was made on a budget of Rs 50,000 and made around Rs 2.50 lakh.

Malliwood artistes work on daily wages. They earn a livelihood selling vegetables or working in the textile factory in Malegaon, or run eateries or tea stalls. In the credits their names reflect their professions, like Salim Electrician, Iqbal Chaiwala, or Zaheer Cyclewala.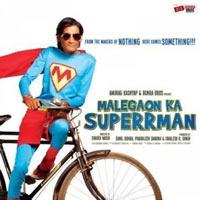 It's
a tough life. They work half a day on their jobs because they need the money and from 3 pm onwards they start shooting for the film. When they are short of money, all of them chip in.
The male actors are locals but Malegaon's conservative society does not allow local women to act in films, so actresses are mostly imported from Jalgaon. An actress is paid Rs 1,500 per day plus travelling expenses and food allowance.
There are no vanity vans for anyone considering the shoestring budget, so male actors are taken to one side and females to the other side to change costumes.
The costumes themselves are very tacky -- no designer labels here. Equipment too is basic to say the least. There are no trolleys so cameras are placed on bullock-carts, cycles or bikes. And because of the small budget, motorbikes often have to be used because a car is too expensive.
With such basic material to work with, the script and story line is often flawed. But as Khursheed Siddiqui points out, things are not that much more logical in the bigger world of Bollywood.
"I don't want to insult anyone, but Salim-Javed are such well-known writers yet their film Don also has a flaw. Don (Amitabh Bachchan) is such a notorious gangster that he is wanted in 11 countries all over the world. But his lookalike sings on the streets of Mumbai and no police officer other than Iftekhar Khan (who plays DSP D'Silva in the film) recognises him. How is that possible? Isn't that a fault? So if such big films have faults, what is our movie in front of these biggies?" he says.
Being such a small industry has one advantage -- it slips under the radar of the censor board.
"Pehle log chup chup ke film banate they aur films bhi video parlour main release hoti thi
(Earlier people made films in secret and show them in video parlours
). If police come we run with our video or DVD players," says Siddiqui.
Malliwood films have songs too but most of the songs are direct lifts from Bollywood films. They are mostly popular songs from old Hindi films. The whole song is played to which the hero and heroine dance. No one has ever objected to them copying the songs.
Most film makers in Malegaon struggle against the odds to make their films. An exception is producer and lead actor of
Malegaon Ka Ek Tha Tiger
, Firoz Tarzan.
Firoz owns a plastic factory, so time and money are no problem. He made the film
Malegaon Ka Ek Tha Tiger
on a budget of Rs 4.5 lakh and the film only recovered Rs 2.86 lakh. But he is not worried. "I can only fulfil my hobbies now. I have my whole life to earn, so even if I lose money today, it is okay. I will earn it later."
Malegaon Ka Ek Tha Tiger
has nothing in common with Salman Khan's
Ek Tha Tige
r, though both films released on the same day and were playing in Malegaon theatres around the same time.
The people of Malegaon are proud of their films, even if the content, script, actors, and technical skills are below par.
Showing admirable faith in this plucky industry that survives despite the odds, Khursheed Siddiqui says that if they had a good budget "what is Filmfare and National Awards? One day we will even win Oscars for our films."