Besides their terrific acting talent, of course!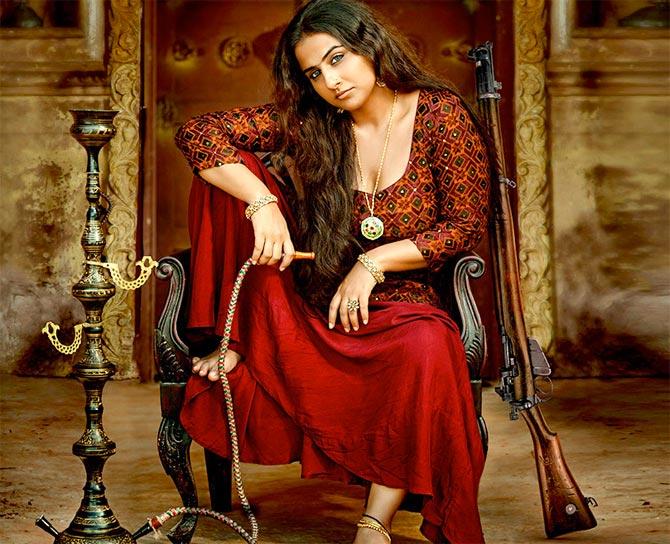 Vidya Balan spews fire, venom and good deal of gaalis in and as Begum Jaan.
In the upcoming adaptation of Srijit Mukherji's Bengali Partition-time drama, Rajkahini, the actress plays a unibrowed, hookah-smoking brothel madam fending off a hostile takeover of her house that falls right in the middle of disputed territory.
While we wait for Vidya's depiction of the character this Friday, here's looking at the various portrayals of bordello madams in Hindi films.
Shabana Azmi, Mandi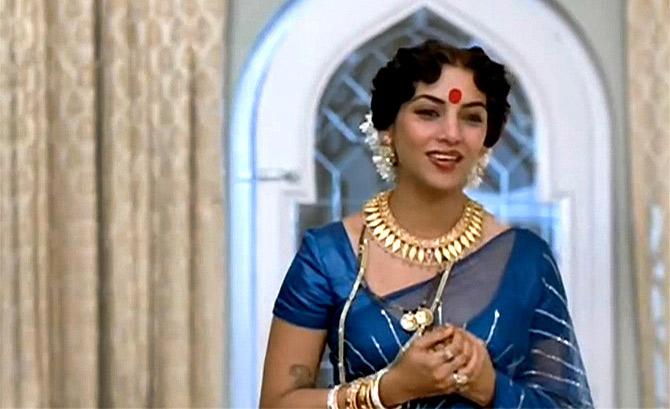 A 30-something Shabana Azmi gets under the skin of a tough madam running a bordello in Shyam Benegal's Mandi.
Between her shrewd attempts to retain shrinking patronage and control over her most precious girl, Shabana's Rukmini emerges as a woman desperate to win at all costs.
Nadira, Pakeezah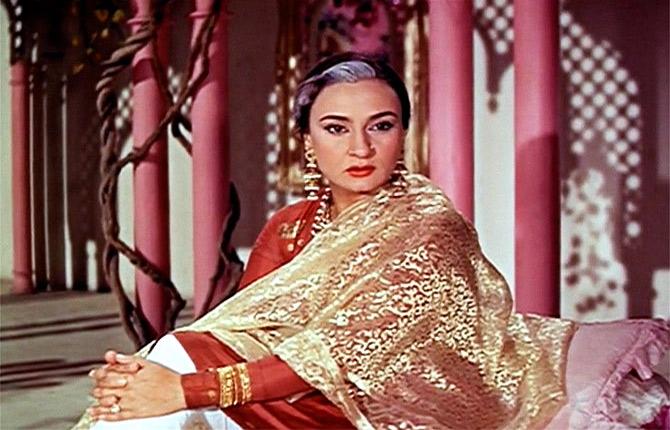 There's a lot to read into Nadira's hawkish smile and secretive gaze as the poised Gauharjaan, who takes young Meena Kumari under her wings in the sprawling setting of Kamal Amrohi's Pakeezah.
Shaukat Kaifi, Umrao Jaan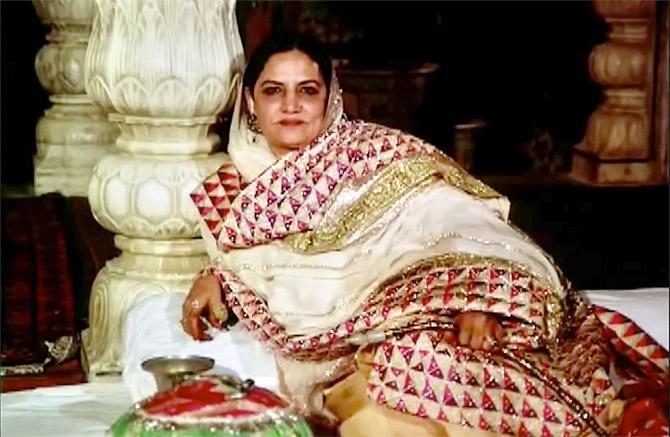 A pitch-perfect Shaukat Azmi conveys the highs and lows of operating a kotha as the tactful, influential yet ultimately powerless Khanum Jaan in Muzaffar Ali's acclaimed Umrao Jaan.
As an aside, daughter Shabana performed the same role in its wishy-washy remake years later by J P Dutta.
Dina Pathak, Mausam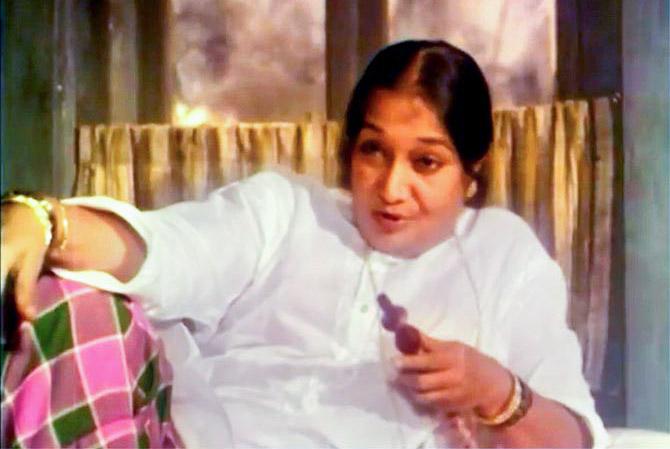 Dina Pathak takes a break from homely matriarch to portray a kurta-lungi clad brothel keeper revealing a compelling mix of cynicism and heart in Gulzar's lyrical Mausam.
Shyama, Naya Din Nayi Raat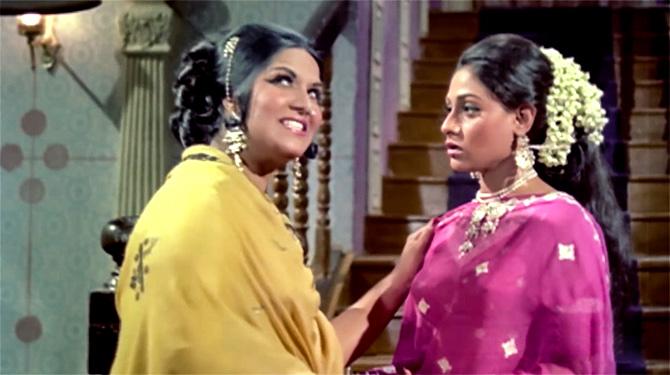 Best known for Sanjeev Kumar's nine unique avatars, one of Naya Din Nayi Raat's many episodes features yesteryear actress Shyama as the sweet-talking madam ensnaring a gullible Jaya Bachchan in her shady trade like the proverbial wolf in sheep's clothing.
Kirron Kher, Mangal Pandey: The Rising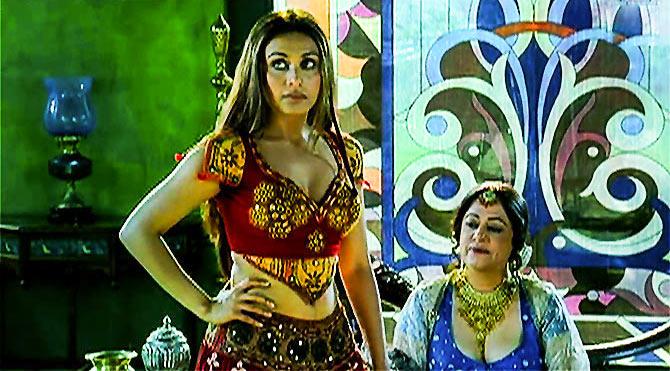 Kirron Kher sportingly sinks her teeth into the brassy, crass, cleavage-flashing Lol Bibi, a middle-aged spitfire running a brothel exclusively for British customers in the 19th century.
Padma Chavan, Sadma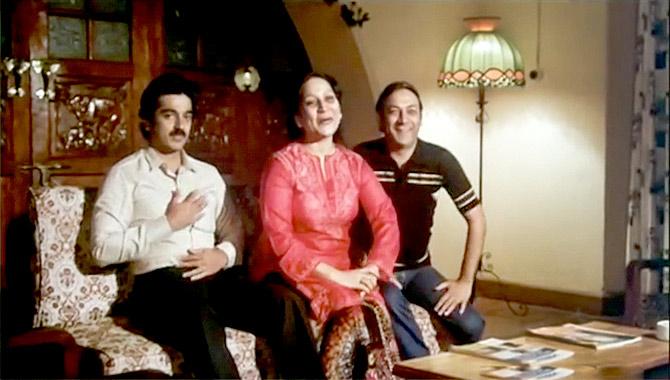 Overly saccharine and money-minded best describes Padma Chavan's Madam at the helm of a somewhat upscale prostitute agency in Sadma. It's here that Kamal Haasan first meets a clueless Sridevi prompting his decision to come to her rescue.
Sudha Chopra, Rocky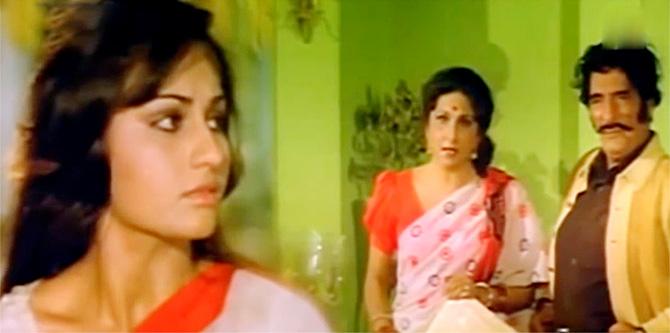 Better to dance in a kotha than die recommends Sudha Chopra's exploitative Dugganjaan to a suicidal Reena Roy, echoing Bollywood's cringe worthy mindset rampant during the 1980s, in Sanjay Dutt's acting debut, Rocky.
Manorama, Mujhe Jeene Do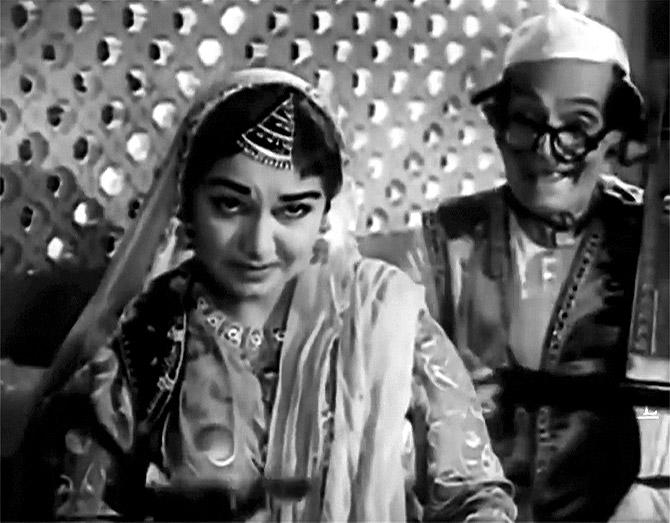 In the Sunil Dutt dacoit drama, Mujhe Jeene Do, a bug-eyed Manorama provides humour drumming phony concern for her abducted girl when she's really only worried about the source of her livelihood.
Shashikala, Tawaif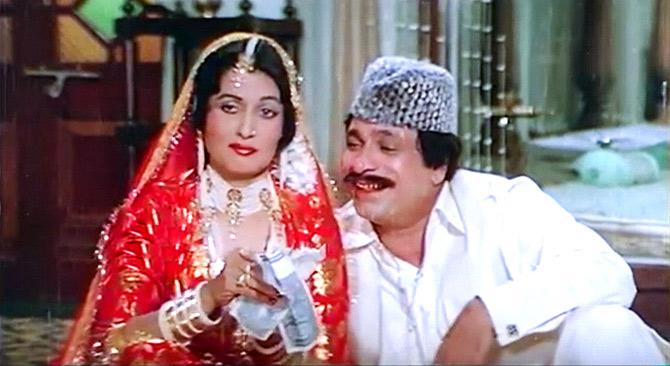 Cunning looks and crooked schemes is Shashikala's Biliquis Bai in a nutshell as she baits unsuspecting young girls for monetary benefits in B R Chopra's Tawaif.
Asha Sachdev, Baaghi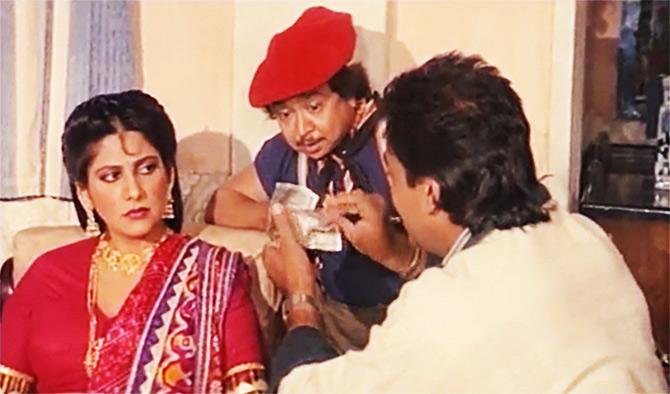 Based on an idea by Salman Khan, Baaghi stars the actor as a college student endeavoring to free Nagma from a brothel house run by a raunchy Asha Sachdev playing Leela Bai. Unlike her toxic surroundings, Leela Bai isn't all bad and even stands up for the young lovers.
Himani Shivpuri, Koyla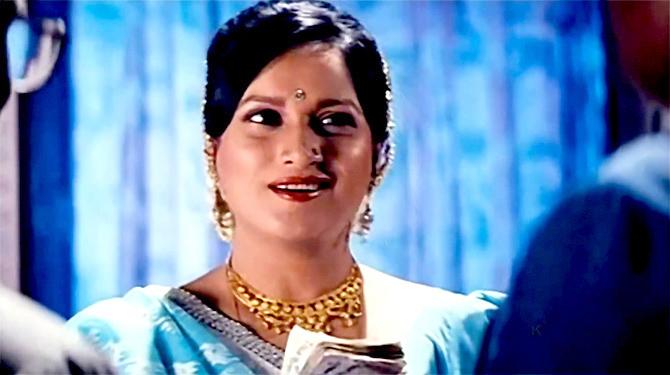 Everything about Rakesh Roshan's disastrous Koyla screams over-the-top. Including Himani Shivpuri's cruel, cheap-talking brothel madam, who is after Madhuri Dixit's life for the sake of big bucks.