Happy birthday, Varun!
Varun Dhawan is the toast of the season.
Ever wondered what the actor's superstar life is like?
We offer you some glimpses.
Soon to be chacha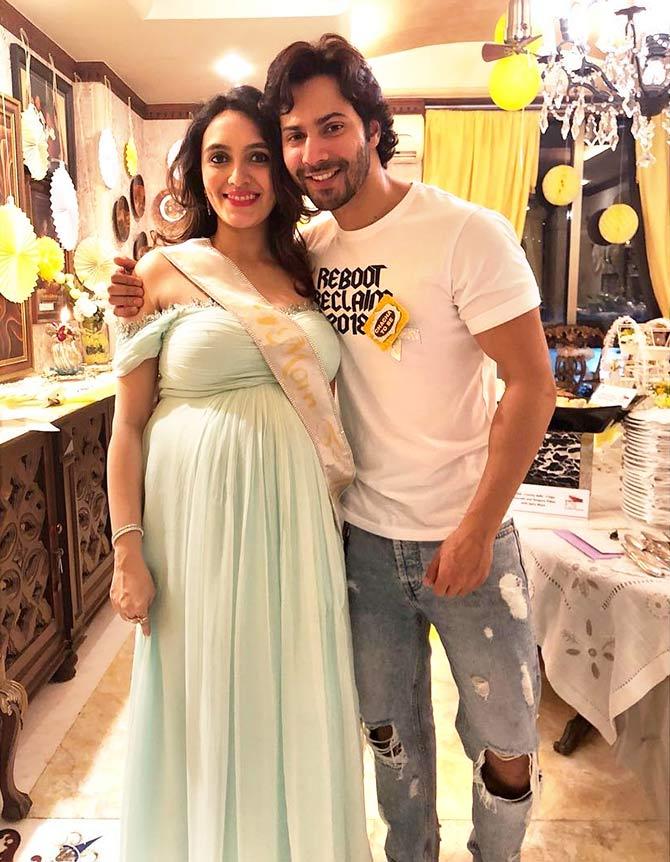 Director Rohit Dhawan -- Varun's elder brother -- and sister-in-law Jaanvi are expecting their first child and the soon-to-be chacha made sure to be present at the baby shower.
Chillin' with colleagues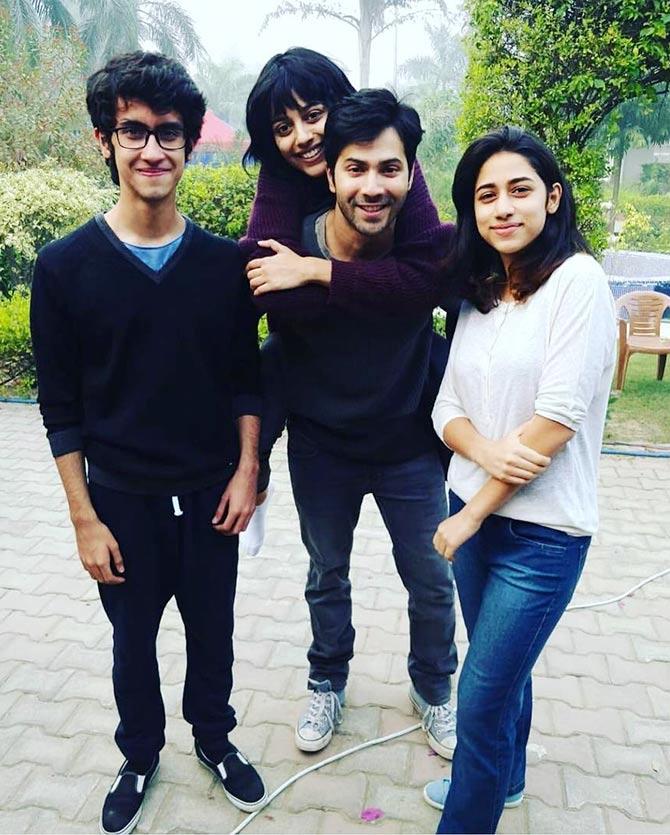 Dan, Varun's well-played character in October,, chilling with co-actors Karam, Banita Sandhu, Iteeva Pande.
Having fun on set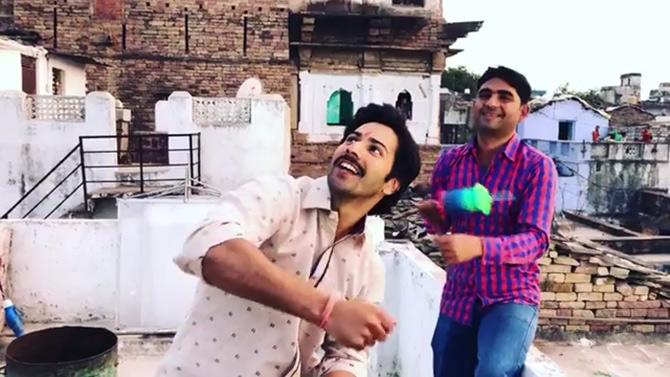 His character Mauji from Sui Dhaaga flies a kite and totally enjoys it.
H2O lover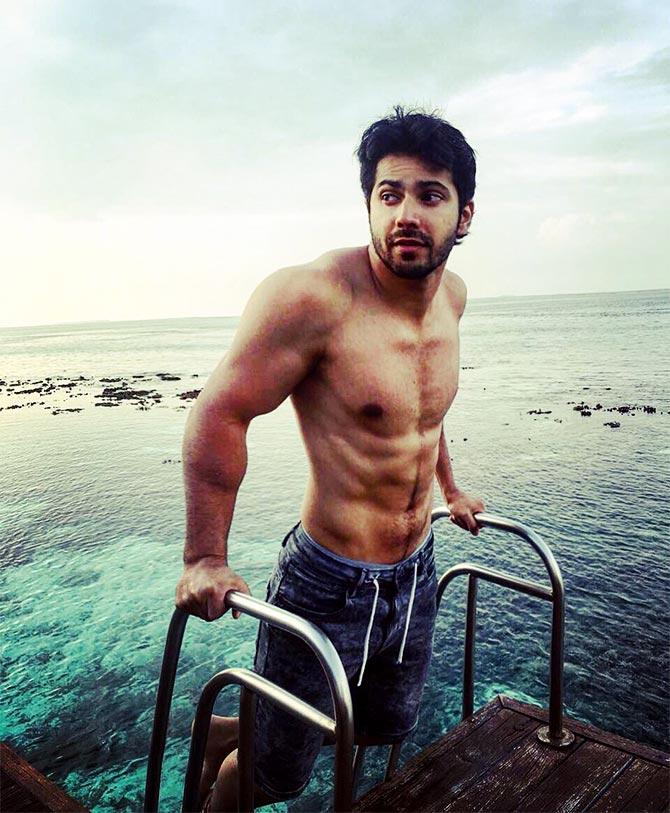 Enjoying his time in the water.
Fab abs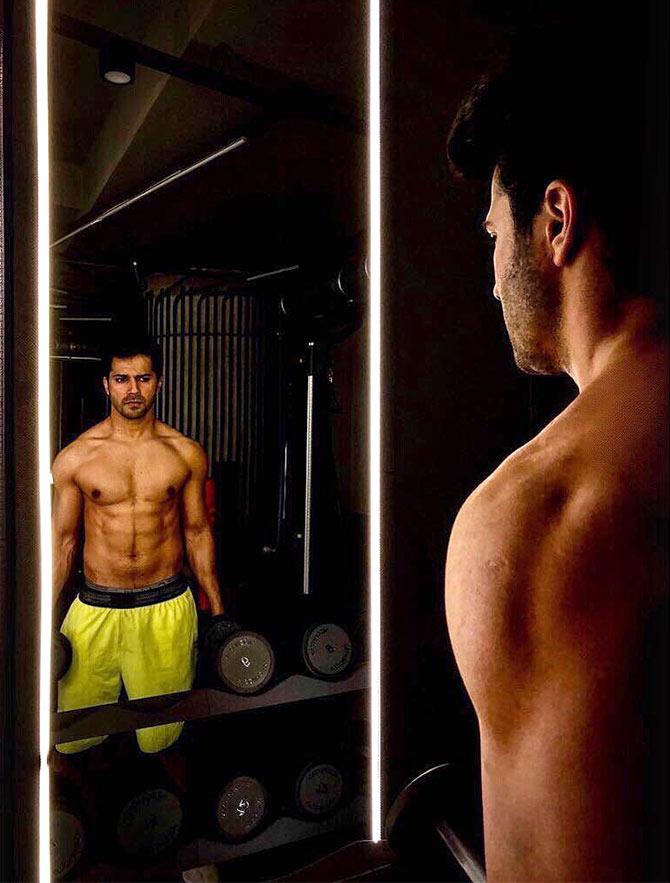 Varun spends long hours training chiselling that body.
Being an unofficial brand ambassador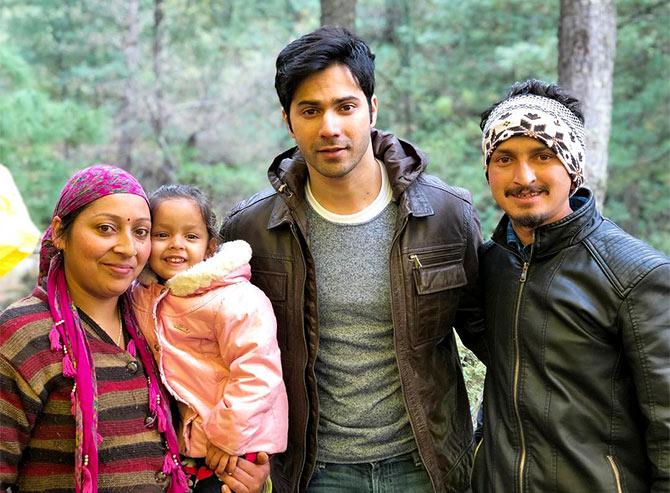 Varun has something to say about this picture: 'If any one is visiting Manali. Please visit jungle junction cafe. You will get. A lovely cup of noodles and some chai and get to meet this amazing family who owns the cafe.i am the unofficial brand ambassador of this cafe. They didn't ask but I wanna be because they super cool.'
Loves pooches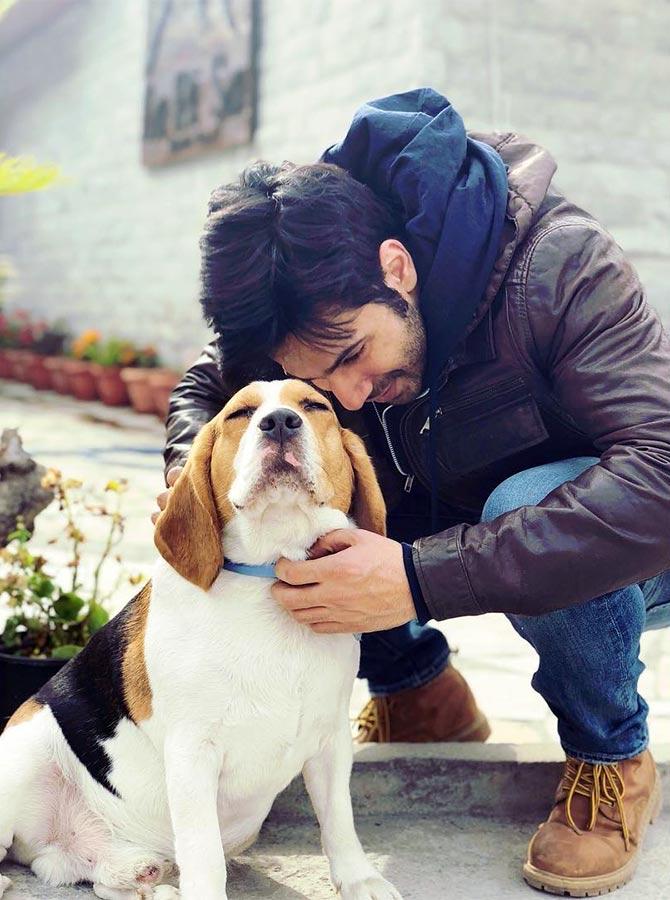 A dog lover for life!
Foodie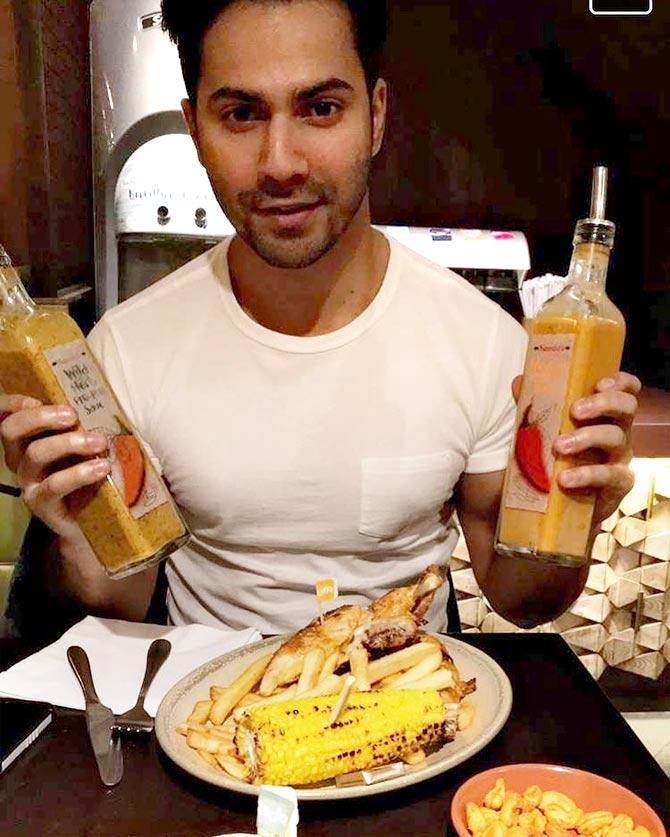 Varun shares the foodie in himself: 'I just want to say im really happy when I eat chicken. This is the truth. I don't love eating food but when I went to university in England I used to go to nandos really often. So going and eating chicken there today was like reliving my university days.'
Celebrating with family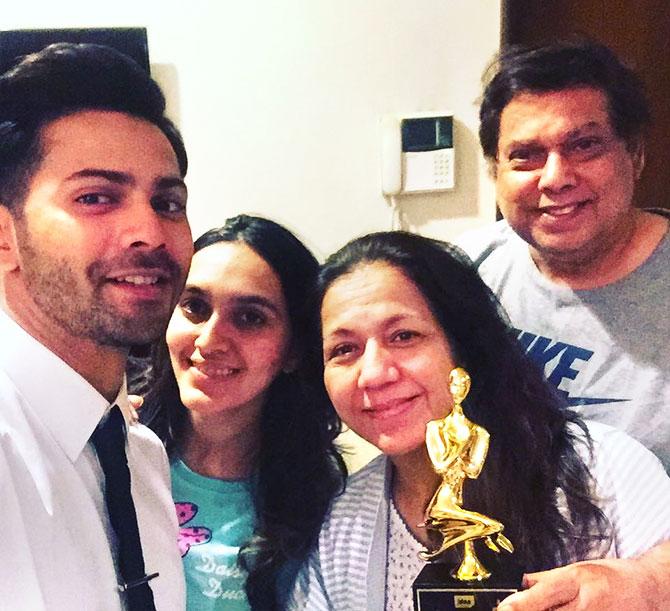 'In his entire career I never saw my dad get excited when any of his films won awards,' Varun writes, 'but he was really happy that I won for #dishoom tonight that too for a genre which is home for my family. Comedyis serious buisness. Thank you star screen.'
Always game for a photo with fans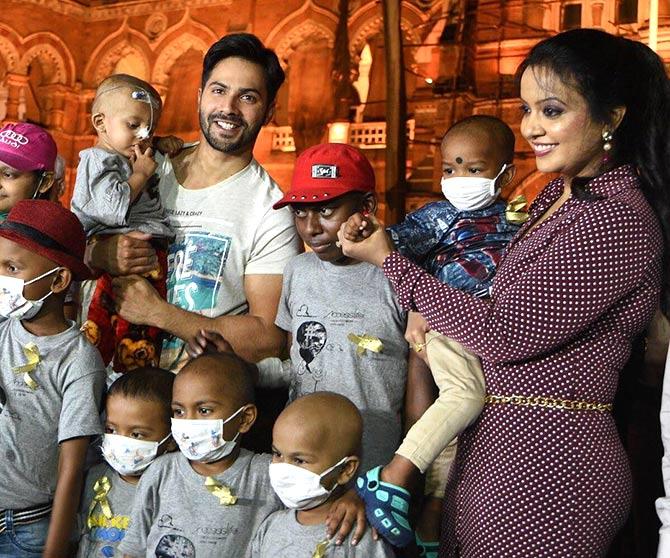 Be it clicking selfies at a traffic signal or posing with kids everywhere, Varun never says no to pictures.
Sharing this, he writes, 'A child's smile is the most precious thing in the world.'
Taking auto rides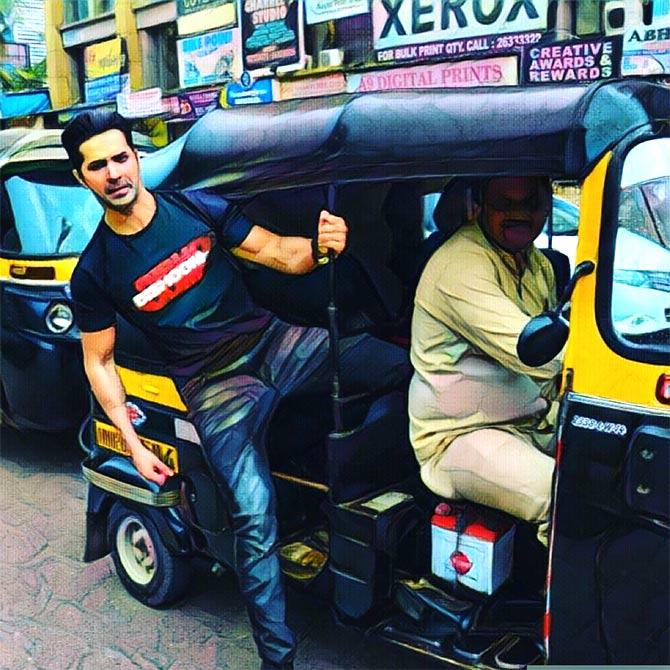 True Mumbaikar, he is.
Living the street life
'The best way to get to where you want #streetlife,' Varun notes.
Let's play soccer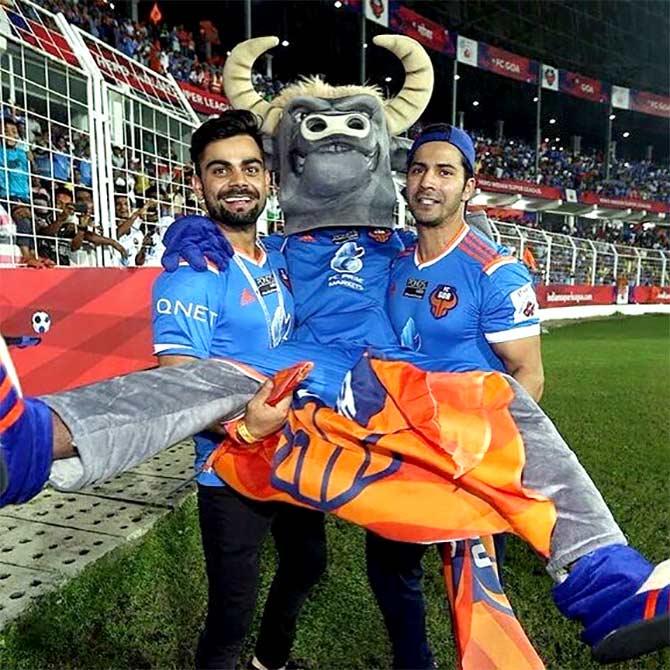 'Last night in Goa with the vice captain #viratkholi #goa #football'
Photographs: Kind courtesy Varun Dhawan/Instagram