'The training started with guns, knife fights...'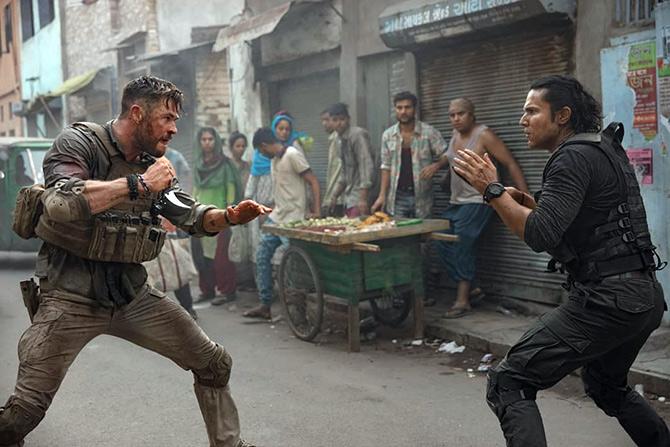 Randeep Hooda takes action to another level in the gritty actioner Extraction (you can read the review here), streaming on Netflix.
The actor shares the screen with Chris Hemsworth (Yes, Randeep has become a Thor fan!) in a film produced by Anthony and Joe Russo who directed Captain America: The Winter Soldier, Captain America: Civil War, Avengers: Infinity War and Avengers: Endgame.
Whatever the reviews may say, Randeep tells Ronjita Kulkarni/Rediff.com, "It's a big action film with a big heart."
How did you come on board on Extraction?
I was busy doing a film with Rajkumar Santoshi, where I had a long beard and hair. But I realised it was not going to happen.
Around that time, I got a call from the casting director of his film to audition.
After much humming and hawing, I went for it.
It was an audition on an IPhone camera in Aram Nagar (Versova, north west Mumbai) and I got selected.
Then I spoke to (director) Sam Hargrave on video call. He is a wonderful guy, great director.
The conversations started about each other, our favourite films, genres, Westerns...
We went to talk about Sergio (Leone) to Akira (Kurosawa)...
That's how the journey started.
What was the shoot like?
I went to the shoot three weeks prior to when it would actually start.
I asked them why was I coming so early, and they said, some rehearsals.
Then they showed what I was going to be doing in the film and my jaw dropped!
The training started with guns, knife fights, the basics first -- how to use a gun, how to throw a punch, how to react to a punch...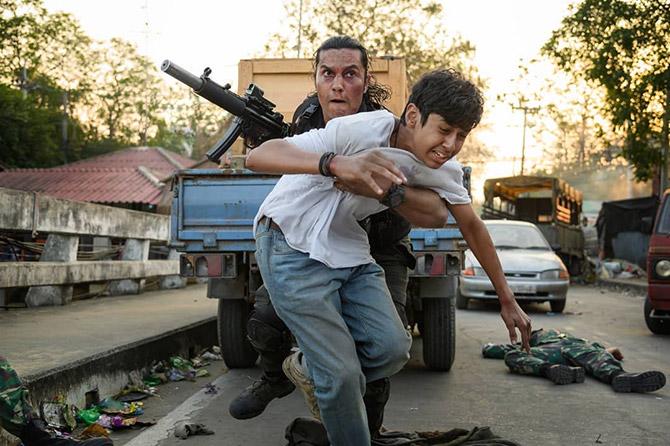 You have done a lot of action in the film. How did you train for it?
We rehearsed for three weeks in the hotel.
Chris and I rehearsed separately and came together in the final two days.
We rehearsed for hours, sweating and breathing on each other!
But none of it would have happened without Sam who has an action background (Hargrave has been the stunt coordinator for the Avengers movies, among many other credits).
His entire team helped us.
It was like, so you are good with this action, now add this. The action was ever evolving.
Are you an Avengers fan?
Yes! I watched the films after this was done and dusted.
I watched the Thor movies, Iron Man, Spider Man movies, Black Panther...
Like those movies which are high in action, this film is also made... but it is set in the real gritty world, where people have emotional bridges to cross.
But it is the same scale.
It is a big action film with a big heart.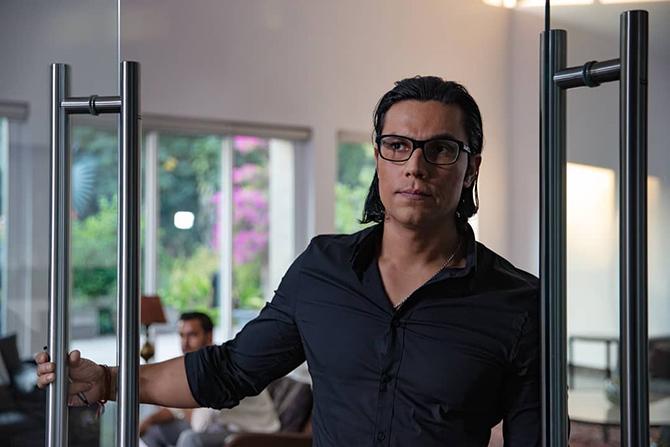 Are you a Thor fan?
I like Thor.
Thor Ragnarok was so funny, I was in splits.
I watched it on TV the night before I met Chris.
What was it like working with him?
Chris is really funny, even in real life.
I had seen him for the first time in Rush, which was so good.
He is very good in Men In Black as well.
He was very committed to the project; very down-to-earth and funny.
He has a lot of great energy.
He is a very basic guy, with family values and lots of charm.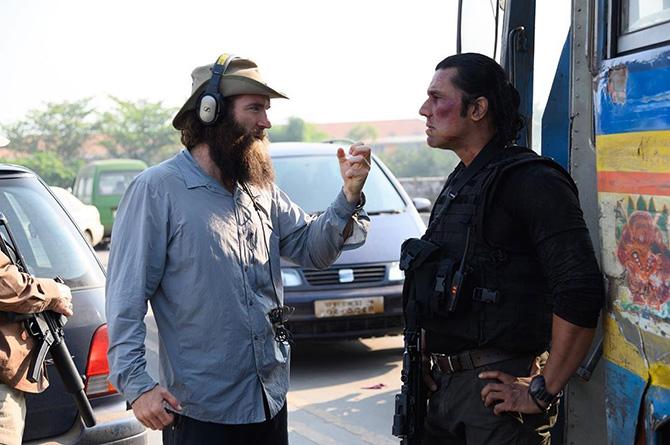 Did you take him around India, when you shot here?
It was a tight schedule in India, so we couldn't go out.
But we would chat between scenes.
I am really fond of him.
How are you spending this time during the lockdown?
I am going back to the basics of where we started our journey as an actor.
Reading the same books.
Watching TV; I just finished watching Fauda.
Working on the physicality.
Introspecting.
I hope the human race introspects and becomes better to each other.