'For me, love is being happy.'
'It's being free and carefree.'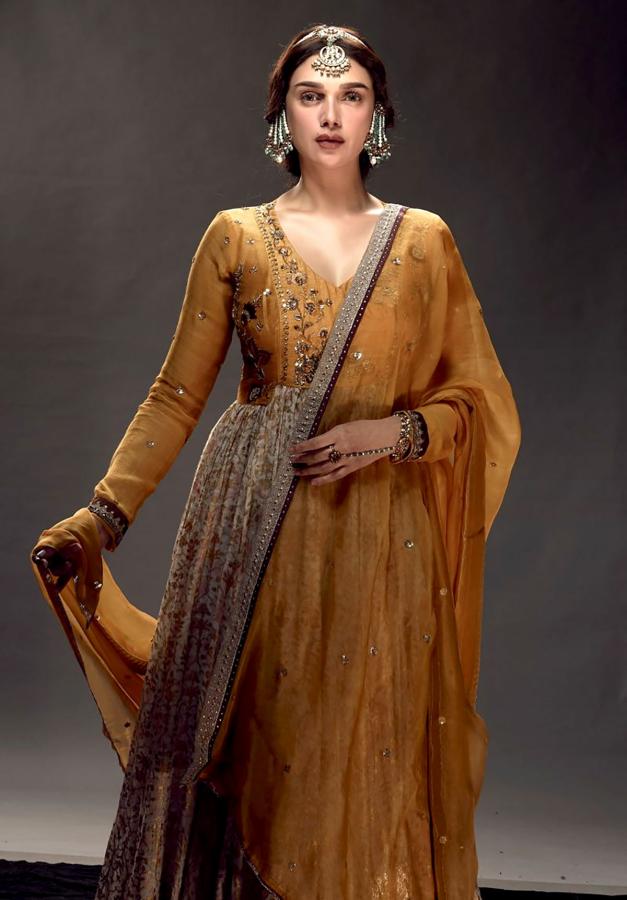 Aditi Rao Hydari recently uploaded a video of her dancing with Siddharth to Tum Tum, a song from the Tamil film Enemy.
In the midst of a storm of speculation that the rumoured couple is getting ready to tie the knot, this is all that the actress has to say on the subject: "I finished shooting early and wanted to dance. So I did. I love to dance."
Meanwhile, she excited about her drama series Taj: Divided By Blood in which she plays Anarkali. Sixty-three years ago, in 1960, Madhubala had played the courtesan who falls in love with Prince Salim, in K Asif's Mughal-e-Azam.
Naturally, there are comparisons and sky-high expectations, but Aditi tells Rediff.com Senior Contributor Roshmila Bhattacharya, "To me, Madhubalaji is the most iconic Anarkali and the fact that I have been offered this role is itself a blessing from her."
When Madhubala accepted K Asif's Mughal-e-Azam, she had wanted to be the most memorable Anarkali. Did you have similar thoughts when you accepted the drama series, Taj: Divided by Blood?
I can't answer this question, it would be sacrilege.
To me, Madhubalaji is the most iconic Anarkali and the fact that I have been offered this role is itself a blessing from her.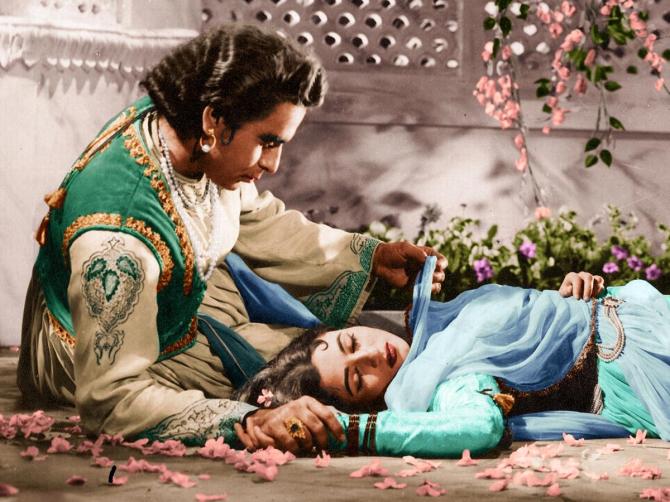 How old were you when you first saw Mughal-e-Azam?
I must have been a teenager when my mother (Vidya Rao), who loves films like Mughal-e-Azam, Sahib Bibi Aur Ghulam and Pakeezah, was watching it.
I sat with her and saw bits of Mughal-e-Azam.
I was not concentrating fully, but was still enamoured by the film's beauty and history.
I saw the film properly in the colourised version recently.
I think Anarkali, wherever she is, must have thanked Madhubala for playing her because she made her unforgettable.
Today, Madhubalaji's name comes first, then Anarkali's.
And yet you chose to do this Web series and take on the pressure of expectations and comparisons that come from playing Anarkali?
For me, Salim and Anarkali have always been Dilip (Kumar) saab and Madhubalaji.
The beauty of the film and their performances is so firmly entrenched in my mind that it is untouchable.
But I want to make it clear that Taj: Divided by Blood is not Mughal-e-Azam.
That's an epic which can never be remade.
Ours is a period series on the succession to the throne.
It's a global story about love, loss, betrayal and succession.
Yes, Salim and Anarkali's love story does find a place in the series but Anarkali is re-imagined very differently by an international team.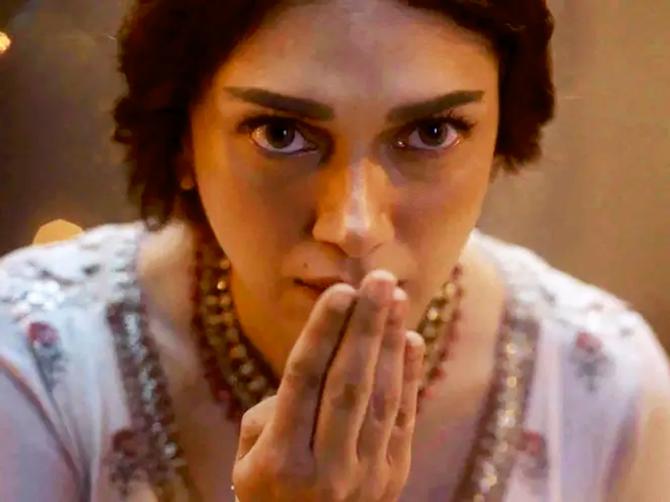 What do you mean by differently?
Well, as it is she is a kind of a mythical character.
Probably there is a little bit of history thrown in, but a lot has come out of the imagination.
In the case of Taj: Divided By Blood, it is the imagination of a group of people who are not from India.
So they did not have a reference point in Mughal-e-Azam like we do.
As soon as I read the script, I knew this was very different, and that took the fear and pressure away from me.
I was looking at Anarkali as a 16th century girl who believed in her love and fearlessly stood up to the emperor.
She was a girl who chose to take whatever punishment was meted out to her by Akbar to stand by her love, Salim.
Like any other girl, she had hopes and dreams too, and wanted to be free.
When in captivity, she lived in an imaginary world through music and dance which she loved.
It was this interpretation of Anarkali and her love story that was different.
It is gritty, human and darker because of the people making it.
When did you visit the Taj Mahal for the first time?
When I was really young.
I went with my aunt, uncle and cousins during a road trip to Rajasthan.
Then again, when I was shooting for Bhoomi, I saw it, and this time, I was blown away.
From a distance, the Taj looked like a fairy, exquisite and delicate; it seemed to be suspended in air.
But when you entered it, it was like an unmoving metaphor of love.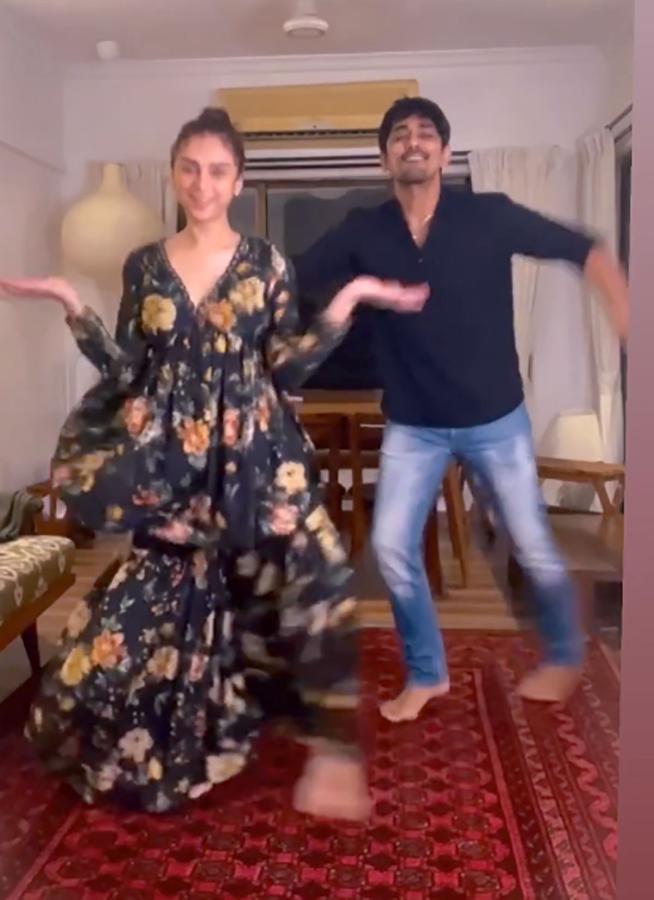 Our definition of love evolves with the passing years. How would you describe it today?
I don't know, I'm still five years old.
For me, love is being happy.
It's being free and carefree.
It's all about respect and trust.
Recently, you uploaded a video of yourself dancing to the Tamil song Tum Tum with Siddharth and one just had to watch it on loop because you are both so graceful and in such perfect sync.
Thank you, you only have made the video viral.
How did it happen?
I finished shooting early and I wanted to dance.
So I did.
I love dancing.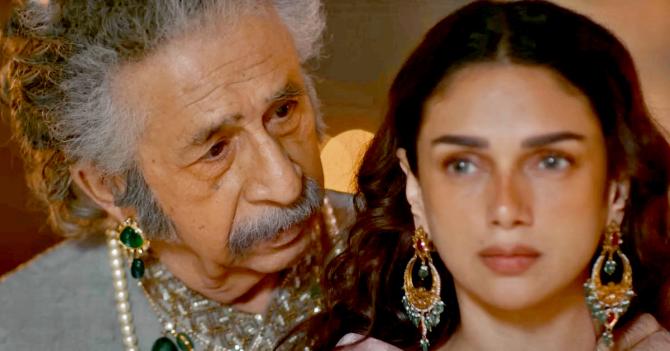 On screen, Akbar was staunchly opposed to Anarkali, but in your case, Naseeruddin Shah, who plays the emperor in the series, has a lot of respect for you as an actress. What was the equation like between you on the sets?
Naseer sir is a legendary actor, an icon, and before I walked on to the set, I had put him on a pedestal.
But I quickly realised that Naseer sir doesn't want to be put on a pedestal.
He is a great team player who likes to explore.
He's passionate about his work, works on his scenes and lines.
In under 10 minutes, I was sitting with him on my dialogue, taking his help on the pronunciation and the thought behind the scenes.
He is so sweet, kind and loving, and encouraging of all of us.
It was such a pleasure and privilege to work with him.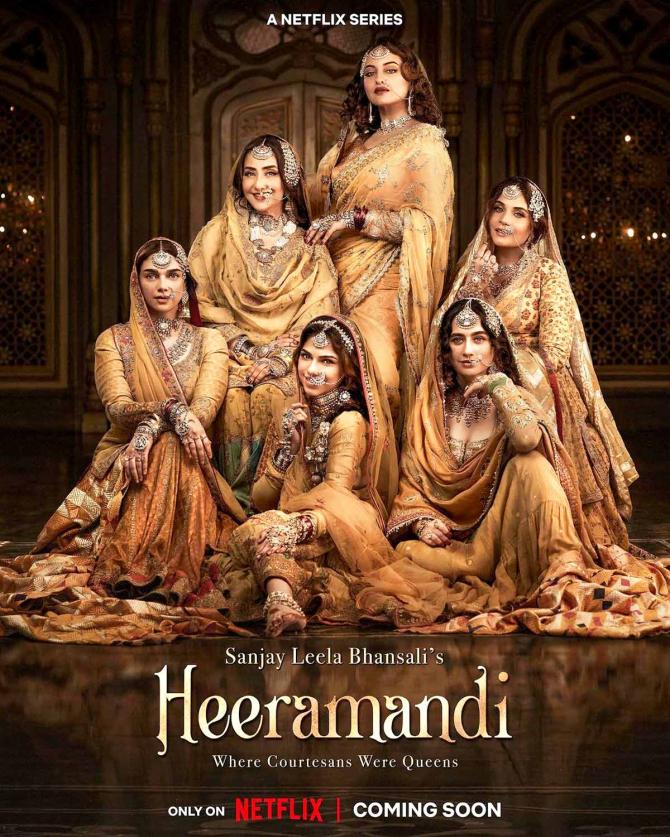 You will be seen in Sanjay Leela Bhansali's Heeramandi in which you play a dancing girl once again, in another place, in another time. How was it like shooting for these two productions, both period extravaganzas, almost simultaneously?
I love Sanjay sir and feel blessed that he picked me to be a part of his vision.
I would work in every project of his if I got a chance. He's magical in every way.
Beyond this, I can't say anything more about Heeramandi or Jubilee, my third Web series at this point.