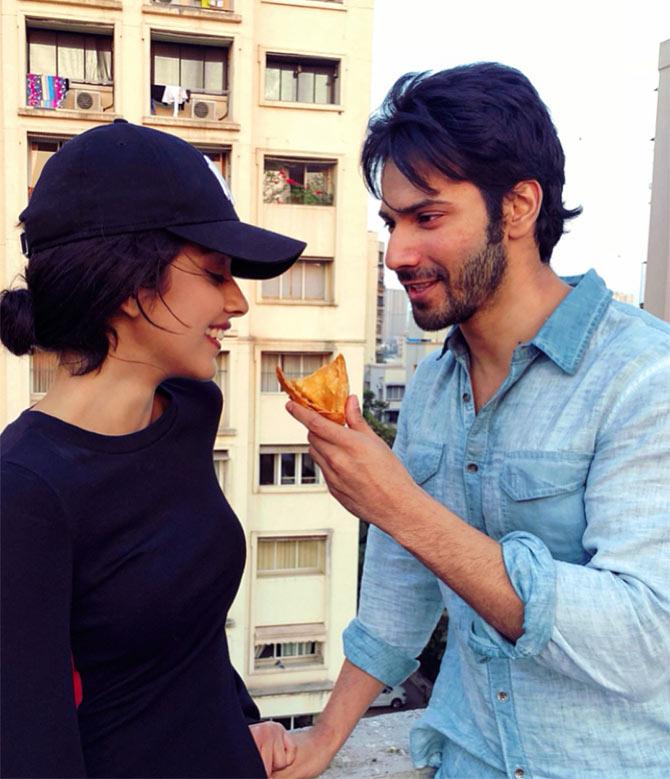 Varun Dhawan and Banita Sandhu have been promoting October, and sometimes, it can get very hectic.
Varun, like he does in the film, takes care of the pretty debutante even in real life.
As they take a samosa break, we ask you, dear reader, to caption this pic.
What do *you* think Varun is telling Banita?
Post your quips in the message board below!
Photograph: Kind courtesy Banita Sandhu/Instagram