Jacqueline Fernandez is currently in Amritsar for a very special reason.
She's all set to show a different part of her in her new film, Fateh, which also stars Sonu Sood.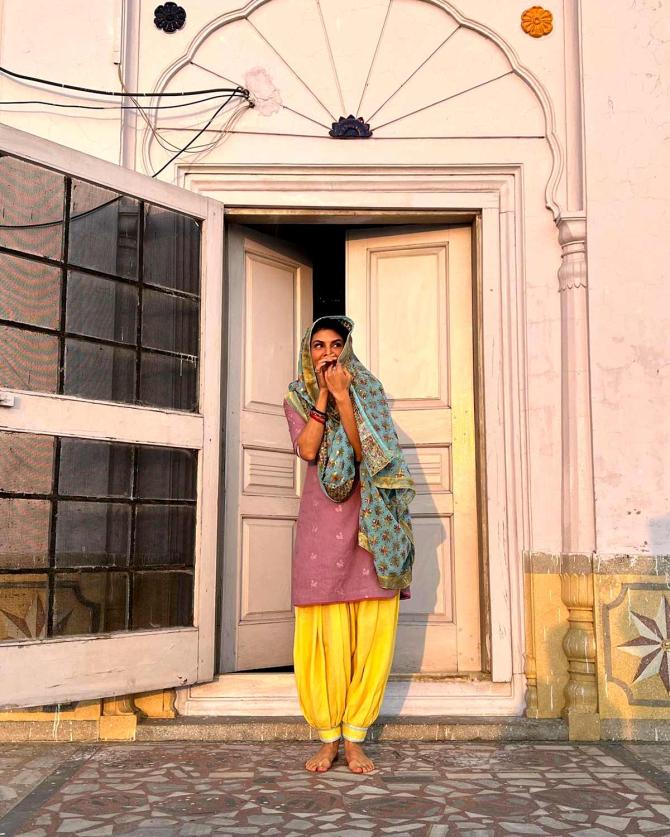 Jacqueline plays a Punjabi girl in Fateh, and she gives us a glimpse of her character.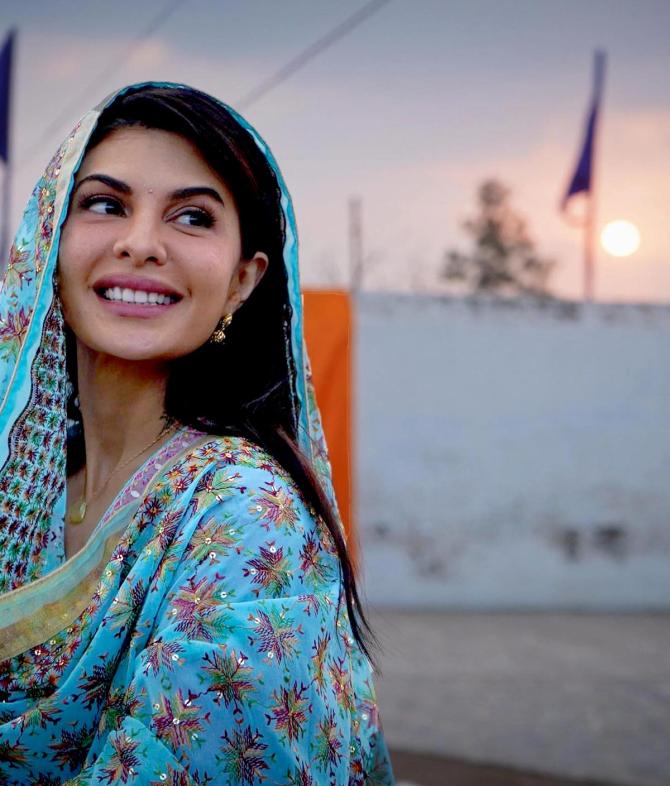 Actress Sheeba returns to the movies with Fateh, and will be seen alongside her husband Akashdeep Sabir, who was last seen in the Web series The Night Manager. While he plays a negative part, Vijay Raaz, Sahher Bambba and Dibyendu Bhattacharya have pivotal roles in the film.
The shoot started with a special prayer.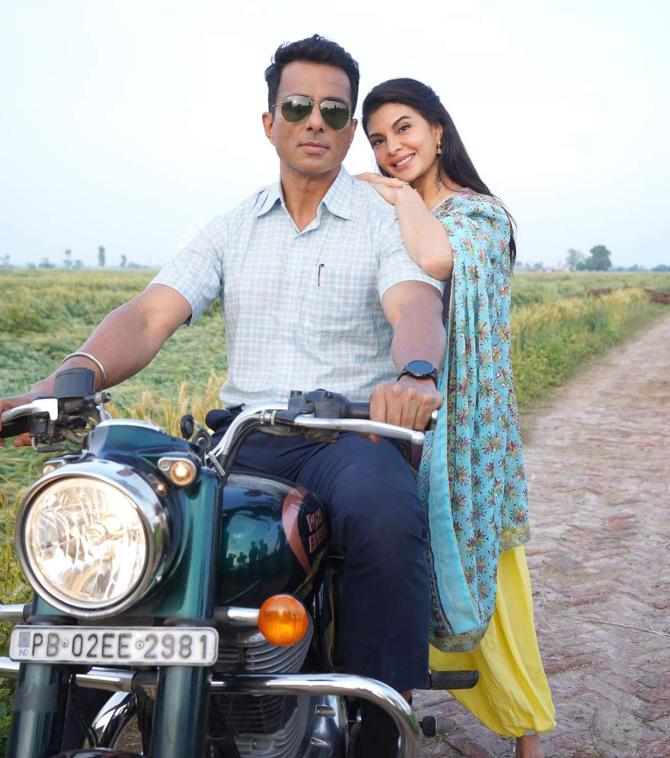 Just because Sonu Sood is working in a film doesn't mean he has stalled his social work.
He updates us: 'शूटिंग तो होती रहेगी चलिए पहले स्कूल बनाते हैं। Started the shoot of my film #Fateh by upgrading a school in Punjab.'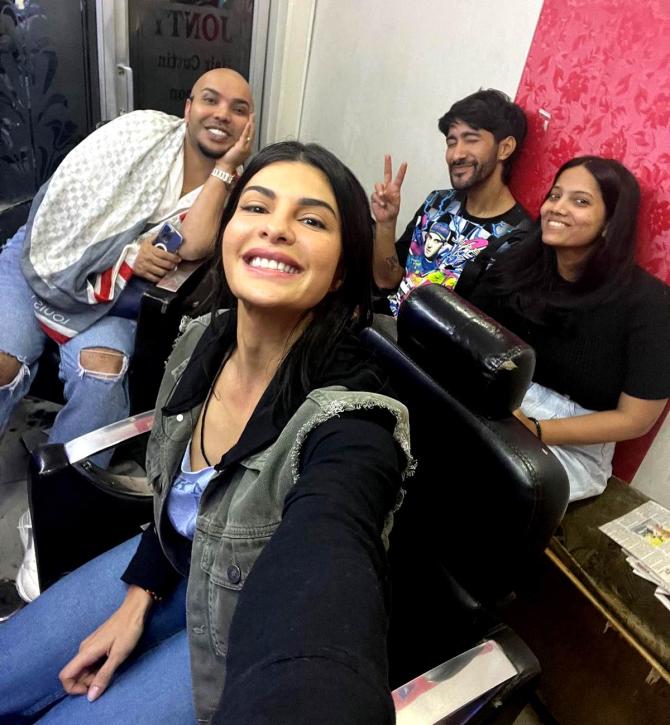 The actress and her entourage!
Fateh, interestingly, will have some high octane action scenes. An international crew will be flown in from Los Angeles to choreograph the action sequences.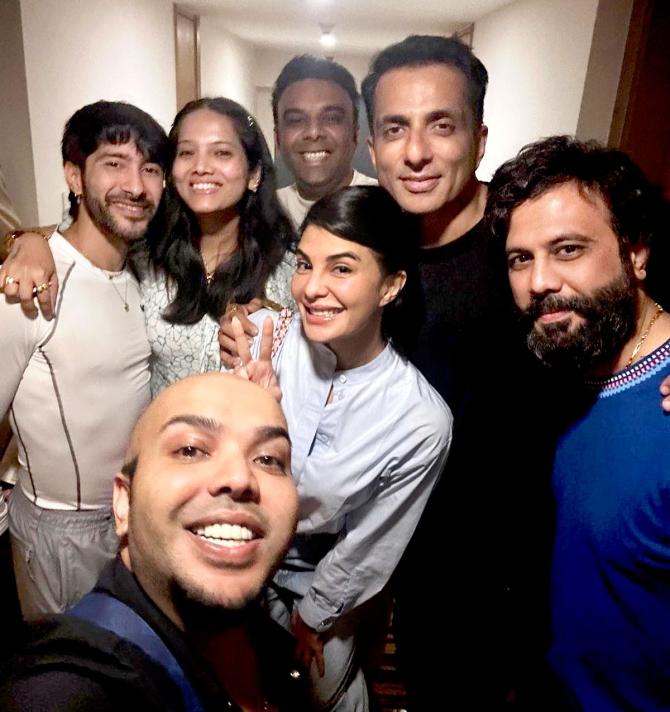 Fateh is directed by first-timer Vaibhav Misra, and will be shot at various locations across Delhi and Punjab.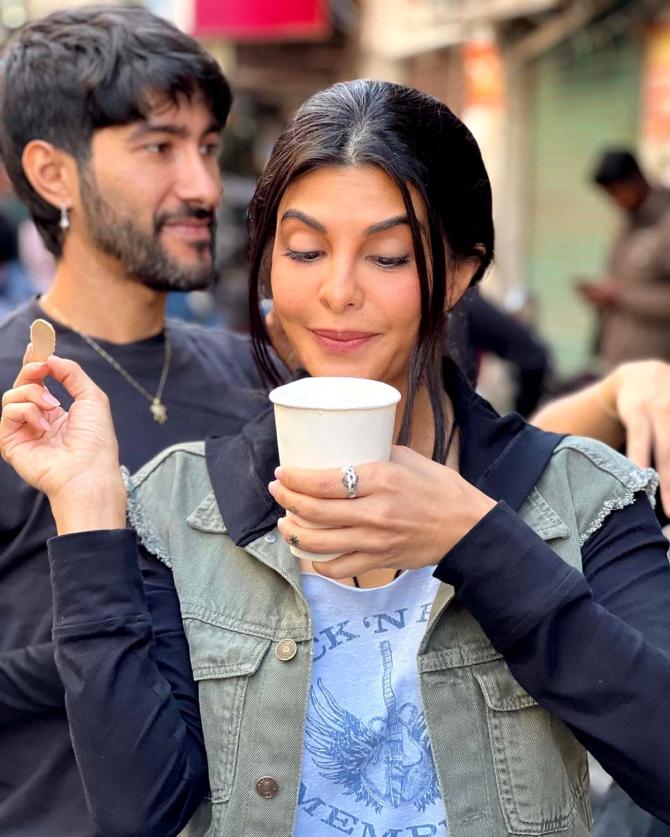 When in Punjab, having lassi is a must!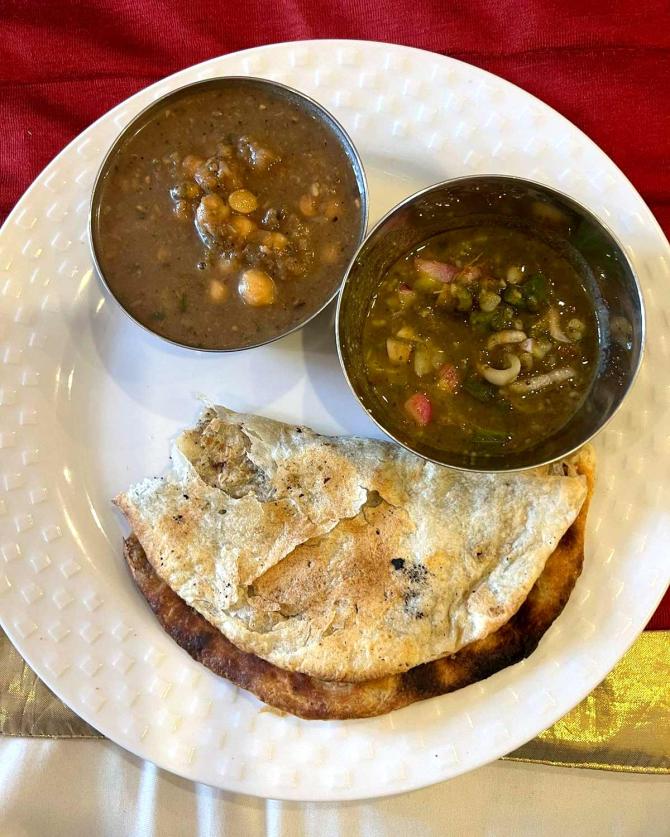 Jacqueline also digs in the local cuisine of chole and roti.