'I feel bad for our audience that they see films like Race 3.'
'But audiences are getting mature.'
'In spite of a big film release a week before, people have showed interest in Pihu.'
'That is a huge achievement.'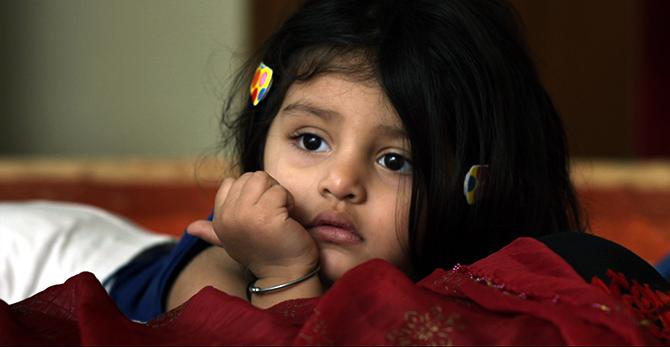 Have you watched the Pihu trailer?
A story on a two-year-old girl trapped alone inside her home, it is sure to give you a real scare.
Directed by Vinod Kapri and starring Myra Vishwakarma in the title role, Pihu releases on November 16.
"Box office collections can never define whether a film is bad or good," Kapri, a National Award-winning film-maker, tells Rediff.com Contributor Sneha Chakrabarti.
The Pihu trailer has created waves.
When you are new in the industry, people hardly want to invest in you.
I faced that earlier and am still struggling.
Then I thought of something which did not require a big star and could also be completed on a small budget.
So there was a brainstorming session and I thought of Pihu.
My family has many kids.
One day, I thought what if a two-year-old kid gets stuck at home?
What will happen to her?
There was only an idea, no story.
I did some research on the Internet and saw reports on how kids get trapped in a house.
I started developing the story.
The first draft was made in two months.
After that, I found Pihu, the girl who plays the lead. At that time, she was one year, 10 months.
I fell in love with that little girl.
I spent some time with her for three-four months.
After observing her, I changed my screenplay.
While shooting, I would change the screenplay according to her behavior on that day!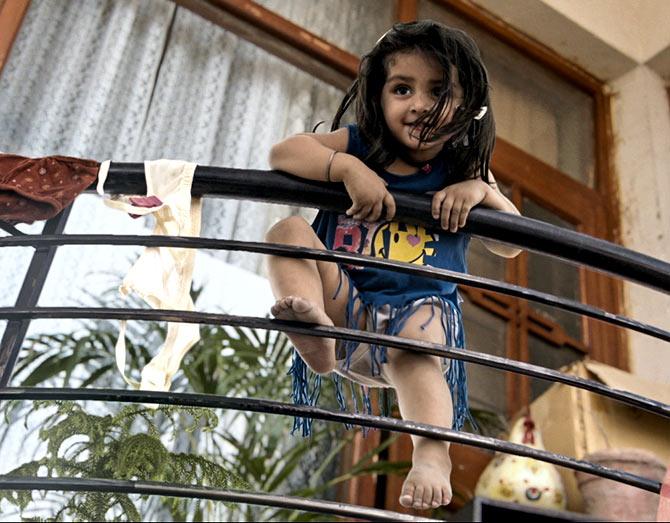 Is that why Pihu's name is listed in the additional screenplay credits?
We worked according to Pihu's behavior.
There are many scenes which I have not written.
That's why I thought I should keep her name in the additional screenplay credits.
Pihu added a lot of value to the film. She was not aware of the film being shot.
Many of the moments in the film are candid and natural.
I would like to mention that there is a strong connection of Gulzaarsaab with my film.
Pihu's favourite song is Jungle Jungle Paata Chala Hai by Gulzaarsaab.
Whenever she needed to be in a certain room, we used to hide our mobile phones and play the song. She would follow the song and our purpose was served.
What is your greatest take away from Pihu?
Many lessons!
Usually a film schedule consists of 12 hours every day, with a break of one hour.
With Pihu, it was different.
There used to be a 12-hour break and one hour of shooting!
We used to shoot with breaks, as we had to take care of Pihu's sleeping time, lunch time and even toilet timings!
Her parents were on the set throughout.
There's a huge amount of hard work behind every scene.
I remember there was a scene when Pihu has a dialogue that she wants to go to the bathroom. To make her enact that was not possible.
So we waited for a few days for the moment when she actually needed to go to the toilet. We switched on the cameras and shot her naturally.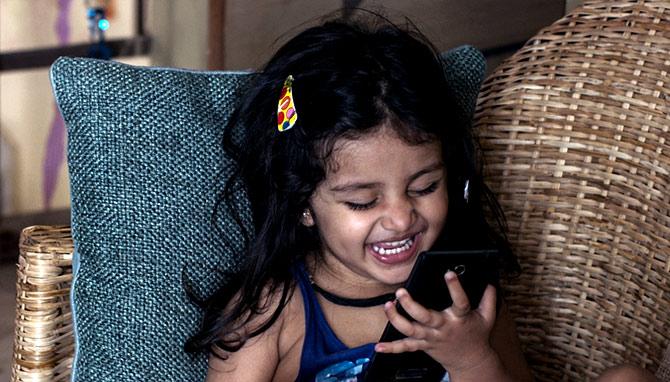 We heard the little girl calls you Baba...
I have two sons who call me Baba.
Pihu also calls me Baba.
I have always wanted a girl in my life, and during the film, I got her as my daughter.
She is a part of my life.
Sometimes, my boys complain that I don't spend much time with them, as all my time and patience was taken over by Pihu.
I don't consider this as a film. It's a part of my emotional journey.
Producers Siddharth Roy Kapoor and Ronnie Screwvala were an integral part of the film.
I was in talks with Siddharth for some other film.
During that time, Pihu went to IFFI. He wanted to watch the film, so I showed it to him.
He liked it, and spoke to Ronnie the same day.
Both of them agreed to be a part of the film.
We re-edited the film. Siddharth gave many suggestions, which I listened to.
The film became better -- they have not only supported my film, but also improved it.
After they came on board, the fate of the film changed.
I have been to so many producers, but no one encouraged me.
People have always doubted me, but my conviction was strong.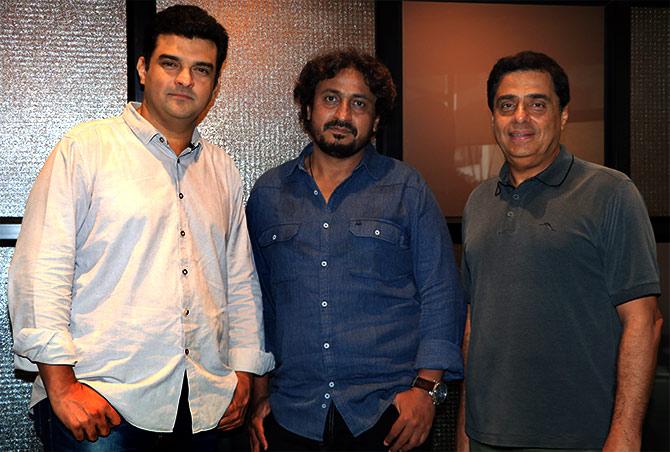 Before becoming a film-maker, you were a journalist and worked in the media for two decades. Did that help?
When I wanted to make a film, my career in the media did not help in any way.
People felt what if I make a documentary film out of it!
The transition from a journalist to a film-maker was tough.
Earlier, I was getting a salary and there was job security.
Film-making is full of uncertainties. Even if you make a film, there is no guarantee that your film will earn money.
But your conviction and confidence works for you.
It is like a dedication -- you need to close your eyes and keep walking on your path.
Your first film Miss Tanakpur Haazir Ho was not successful at the box office.
I feel regret because that film did not well.
At the same time, whenever it comes on television, I get certain responses on Twitter and I believe that a few sections of audience have liked it.
I have always believed that not every Rs 100 crores, Rs 200 crore film is good.
Box office collections can never define whether a film is bad or good.
One of my favourite films is Aankhon Dekhi and it earned Rs 6 crores at the box office. But what a beautiful film it is!
Even Lipstick Under My Burkha.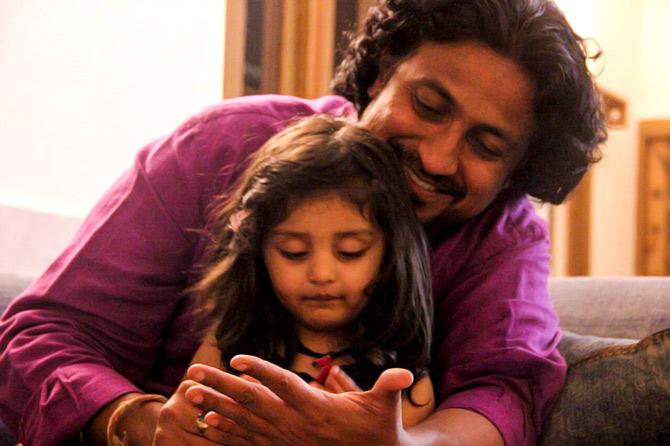 Who is your idol?
Iranian film-maker Majid Majidi has a great influence on me.
His way of story-telling is so simple. I loved Beyond The Clouds, which did not work here.
I feel bad for our audience that they see films like Race 3.
But audiences are getting mature and that's why films like Badhaai Ho, Andhadhun and Stree have done well.
People never felt Ayushmann (Khurrana) would become a 100 crore actor, but he proved everyone wrong.
Even our industry is changing. With Pihu, people have given me a warm welcome.
In spite of a big film release a week before, people have showed interest in Pihu. That is a huge achievement.
What next?
It has to be with real stories.
I feel truth is always stranger than fiction.
We are surrounded with real and strong stories and we can develop that into a film.
I have a story in mind on the Kedarnath tragedy. I will write it and am talking to Siddharth Roy Kapur about it.